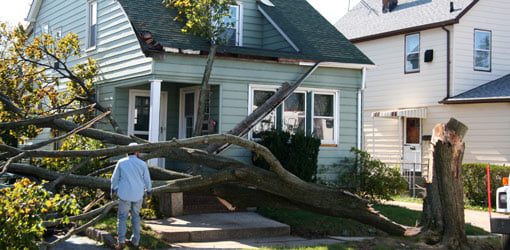 With the heavy rains and strong winds that we are expecting this weekend, it is important to safeguard your landscape as much as possible.  Here are 13 tips we have gathered that may be helpful. 
1. Trim any dead limbs or branches that may fall in strong winds. 
2. Don't leave the trimmings in the yard as they may easily become projectile.  
3. Clean out gutters and downspouts.  
4. Check drainage areas and remove all debris from storm drains.  
5. Turn off your irrigation system.  
6. Make sure newly planted trees are staked.  
7. Bring in all loose, lightweight objects that are small enough to be brought inside.  
8. If you can, bring your patio furniture, grill and dog houses inside, if not, tie them to a sturdy tree. It's important to protect your grill since you may need it for cooking if the electricity cuts off for an extended amount of time.  (Also stock up on charcoal or propane).  
9. Turn any outdoor tables upside down so the wind can't catch the upper surfaces.  
10. Small potted plants should be brought inside.  
11. Large potted plants and trees should be laid on their sides with the tops pointing away from the expected direction of the strong winds. Don't wrap them in a tarp as it can act like a sail and whip the plants around.  
12. Insecticides, pesticides and motor fuels should be stored in areas that are secure and as high as possible.  
13. After the storm, before walking outside, check for down powerlines and stay clear of standing water.  
Please call us at 704-504-0980 if we can be of assistance with storm cleanup. 
God Bless and safeguard yourself and your family.  A home and a landscape can be replaced, a life cannot.
Hurricane Resources:
Emergency Preparedness Resources
City of Charlotte Emergency Information