Lancaster, SC Custom Outdoor Living and Landscaping
Home to the annual Lancaster Red Rose festival, Lancaster, South Carolina is one of the states most floral cities, not to mention one of the most green fingered. In fact, Lancaster is one of a handful of towns which maintains active community gardens where residents are encouraged to grow and tend to their own produce.
This passion for the outdoors has resulted of course, in many Lancaster residents taking particular pride in how they tend and present their own gardens. Howewer, for more impassioned landscaping projects such as pool and pond installation, it's still best to enslist professional landscaping services such as those provided by Charlotte-based MetroGreenscape.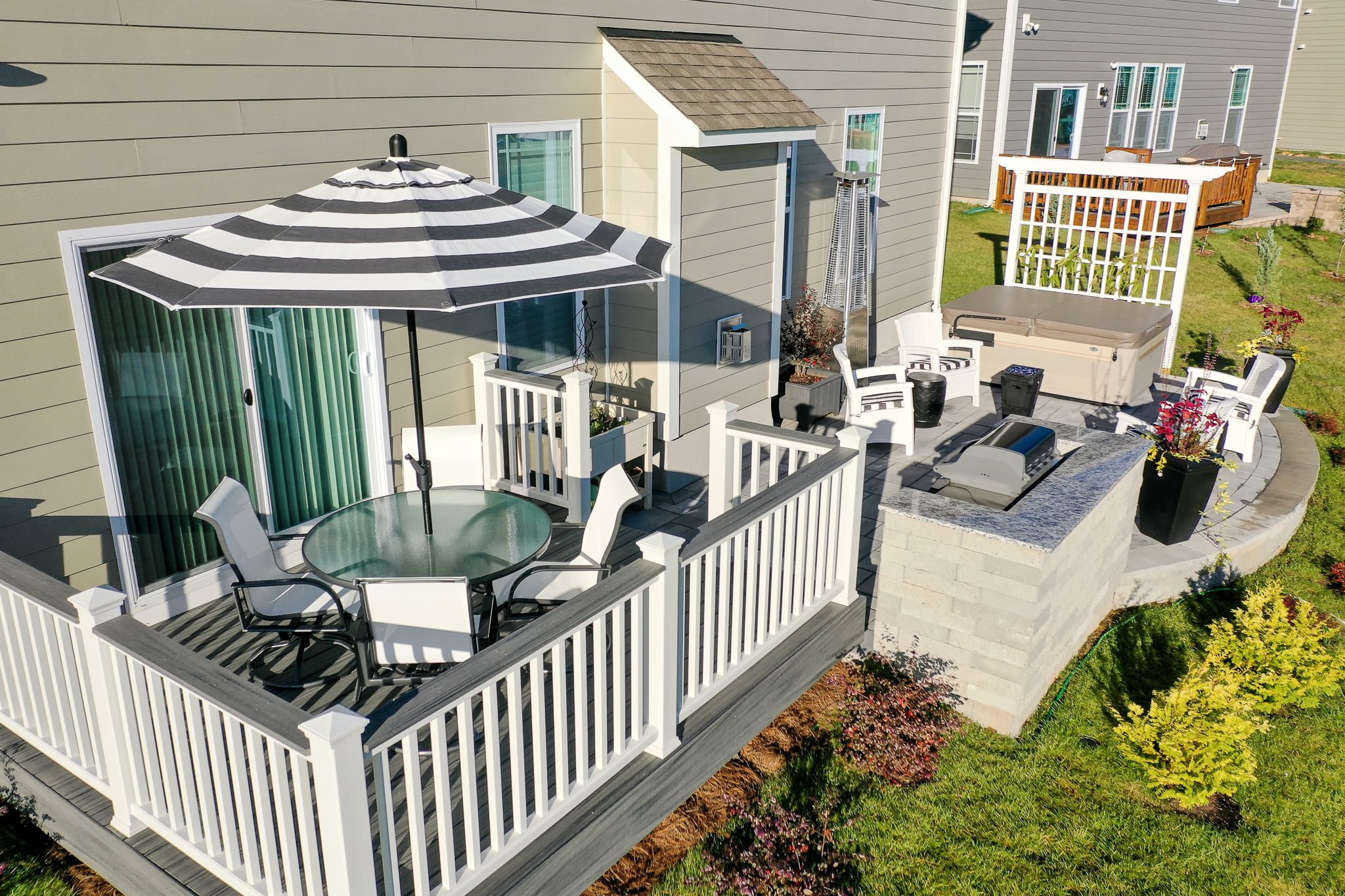 Request an estimate today
Initial consultations $99
We design and build around your hopes, dreams and desires for your family, providing you with turnkey solutions so that you can surround yourself with a lush, healthy outdoor space without investing any of your own time.
Lancaster Landscaping
Have you just moved into a new property? Alternatively, are you starting work on a new build and are not quite sure how to turn your landscaping dreams into reality?
Great landscaping is about identifying what features and outdoor structures will best anchor your property to the surrounding natural and urban area. At MetroGreenscape, we help homeowners identify such features by providing a comprehensive consultation service. Our horticultures and landscapers will help you realize your lanscaping aspirations whilst also talking into account all property specific grading, drainage and irrigation concerns.
Hardscape & Outdoor Living Design
Lancaster's residents are known for their green thumbs and their passion for the great outdoors. Just imagine how a custom hardscape design can take the enjoyment of your gorgeous landscape and outdoor environment to the next level. With a carefully designed patio, a custom fire pit or a fully outfitted outdoor kitchen, you'll spend all your spare moments in your own private outdoor living space, enjoying your home and finding peace in nature.
MetroGreenscape's outdoor services can handle any hardscape project you envision. Large projects like complete backyard renovations are a specialty of ours, as are smaller projects like retaining walls and seating walls that create more space for gardening or add seating for guests. Our expert, licensed hardscape contractors will work with you to develop a custom design that makes your vision a reality.
Swimming Pool & Luxury Design
An in-ground pool isn't just about creating your very own at-home leisure area. When accompanied by complementary features such as outdoor fireplaces, sitting walls and full-scale kitchen areas, pools and ponds can become second to none spring and summer entertainment areas for you and your whole family. However, as well as enhancing the sociability of your garden, a well-designed pool can add between 8 to 15% to your property's overall real estate value.
To help Lancaster homeowners realize such benefits, our landscape architects specialize in identifying the right place to site pools and ponds. We then install pool and pond features in accordance with all locally required permits, inspections and water, and plumbing requirements. To add further value, we can then help you showcase poolside areas year-round courtesy of sympathetic patio and seasonal accented floral features.
Landscape Maintenance
As a general rule, the more visually impressive your garden, the higher the amount of landscape maintenance you will have to undertake to help keep it that way. However, such maintenance doesn't have to be a burden
At MetroGreenscape, we specialize in providing comprehensive lawn and landscape maintenance services alongside just as through pest and disease control. However, as well as being able to supply horticultural support, our maintenance teams are also able to take care of day to day irrigation and exterior lighting systems maintenance.
How We Can Help
Landscaping Services in Lancaster
Whether just a weekly lawn mowing, or an entire custom patio, kitchen and outdoor living space we have a skill set in project management to ensure.