Rock Hill Landscaping, Lawn Care & Outdoor Living Spaces
Hosting signature annual festivals such as Christmasville and the Glencairn Garden BloomFest, Rock Hill, South Carolina is a city which is passionate about community and the great the South Carolina outdoors.
Helping exemplify this passion, MetroGreenscape is a Charlotte based provider of high-quality and yet affordable home landscaping services. We have a team of lawn care and landscaping experts focused on the Rock Hill area. Our Rock Hill landscapers and lawn care experts provide professional and ultimately beautiful landscaping services suited to all kinds of homes and properties.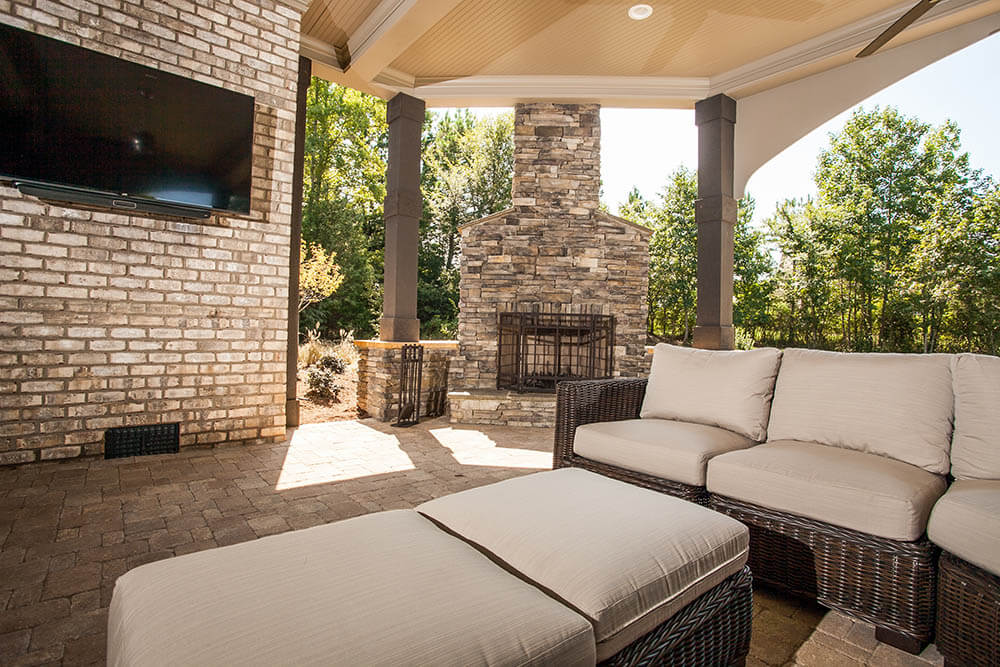 Request an estimate today
Initial consultations $99
We design and build around your hopes, dreams and desires for your family, providing you with turnkey solutions so that you can surround yourself with a lush, healthy outdoor space without investing any of your own time.
Landscape & Lawn Maintenance
Whilst MetroGreenscape pride ourselves on being able to provide high-quality landscaping services, we are also keenly aware of the importance of ongoing landscape and lawn maintenance. We are keeping Rock Hill landscapes and lawns beautiful one at a time.
From poor plant and lawn health to irrigation and lighting system problems, we provide professional lawn and landscape maintenance services all across North and South Carolina. On the surface, our lawn maintenance services include mowing, pruning, mulch/needles, leaf removal and more. Our lawn maintenance and lawn care packages don't end there.
We look below the surface and offer lawn care services including aeration, fertilization, fungus treatment, weed control, seeding and more. The benefits to you are simple. Our Rock Hill landscaping team will add year round color and vibrancy to your garden, leaving you and your family free to simply enjoy the area around your property.
Rock Hill Landscaping
A professionally landscaped garden can add tens of thousands of dollars to your property's market value. However, at MetroGreenscape, our landscaping and design services aren't just about adding monetary value to properties.
We want you to enjoy your lawns, landscapes and hardscapes. We want you to be able to sit back and enjoy your surroundings without the stress of maintaining them. Our Rock Hill landscape designer will talk to you about what you are looking for. We want your landscaping to be exactly how you dreamed it up or even better. We will ask you questions about your vision and then make recommendations on what your options are. Your landscape designer can help you pick out certain flowers, bushes, plants and trees to fit your budget. Our team will share a detailed landscape design with you before starting any work.
Custom Hardscape & Outdoor Living Spaces
From the Civitas statues located at the Gateway intersection to each of their beautifully landscaped lawns, it's easy to see that Rock Hill residents appreciate beauty both in public spaces and in their private homes. MetroGreenscape's outdoor services will work with you to come up with a plan to enhance the visual, social and recreational appeal of your garden and outdoor living spaces. From the warmth of a fire pit or outdoor fireplace to the inviting comfort of a relaxing patio and outdoor kitchen, our designers, and hardscape contractors are prepared to help you create an outdoor living space you and your family are sure to enjoy for many years to come.
At MetroGreenscape, we believe that Rock Hill landscapes, gardens and hardscapes should be transformed wherever possible into functional extra living spaces. From outdoor fire pits to full outdoor kitchen installations to custom patio designs, we subsequently help Rock Hill property owners dramatically enhance the visual, social and recreational appeal of their gardens.
Custom Built Swimming Pools and Ponds
Installing an in ground swimming pool on your property can add anywhere between 8 to 15 percent to your properties overall market value. However, a pool or pond feature needs to complement your existing property design in order to do so. We build beautiful outdoor living spaces where your sitting patio can surround your pool and connect into firepits, outdoor kitchens and water features. There are not many companies that offer lawn maintenance, lawn care, landscaping, irrigation, outdoor lighting, outdoor living design and custom pools. Let us bring you next Rock Hill landscaping project or outdoor space to life.
Luxury Outdoor Living
The above being the case, at MetroGreenscape, we work with Rock Hill homeowners to not only create the functional spaces but also to make them specifically tailored to your exact specifications. This is what will really set your home apart for the rest of the neighborhood.
Full-Service Outdoor Living Solutions
How We Can Help
Landscaping Services in Rock Hill
Whether just a weekly lawn mowing, or an entire custom patio, kitchen and outdoor living space we have a skill set in project management to ensure.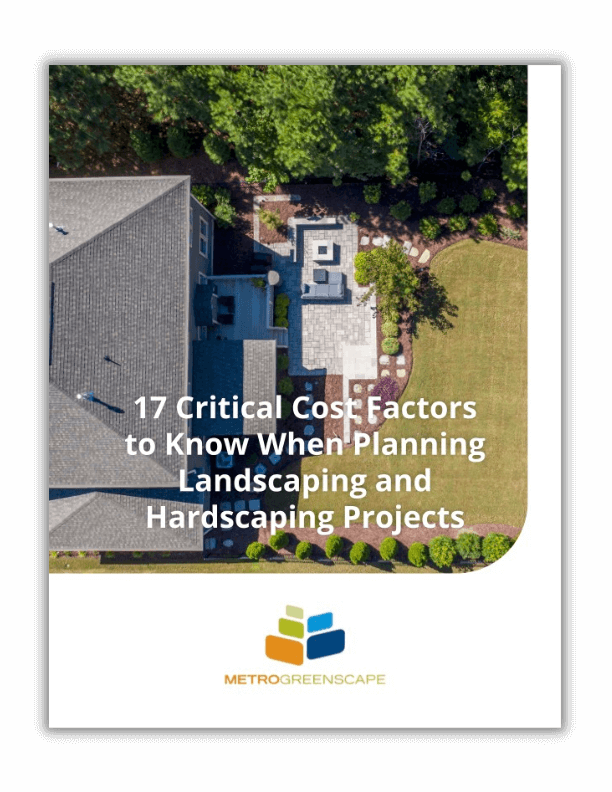 Download Our Free Guide: How to Plan Your Project
Discover 17 critical cost factors you should know while planning your next landscaping or hardscaping project.
Step 1:  Fill out this form and get the guide
Step 2:  We'll email you the PDF.
Step 3:  Learn everything you need to know about planning your project.