York, SC Custom Outdoor Living and Landscaping
First inhabited by the Catawba Indians, York, South Carolina has a strong historic legacy. In like manner, York has managed to retain a distinct sense of small town community spirit since being founded. This in turn has resulted in the area offering a much more relaxed way of life to many larger metropolitan areas in South Carolina such as nearby Rock Hill.
Based out of Charlotte, MetroGreenscape is a professional landscaping firm which helps York homeowners exemplify the areas rural and urban tranquility. Targeted at impacting people and changing lives, we help York residents transform home garden areas into a vibrant and ultimately functional extra living spaces.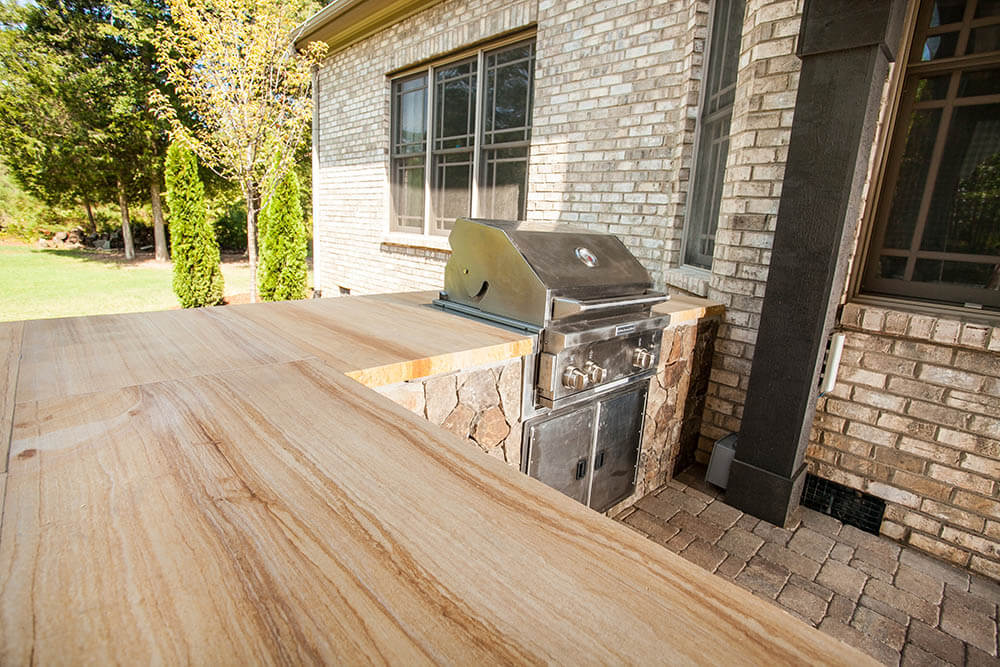 Request an estimate today
Initial consultations $99
We design and build around your hopes, dreams and desires for your family, providing you with turnkey solutions so that you can surround yourself with a lush, healthy outdoor space without investing any of your own time.
Custom Swimming Pools and Ponds
Given South Carolina's subtropical climate, adding a swimming pool or pond to a York property can dramatically enhance the so called 'staycation' appeal of a home garden area. Even better, a pool alone can add anywhere between 8 to 15 percent to a property's overall market value.
At MetroGreenscape, our outdoor living teams help York homeowners realize the full potential of their properties by developing not just luxurious home swimming pools, but also accompanying pool sides. At the same time, all of our pools are designed in mind of all locally required permits and water usage restrictions.
Hardscape and Outdoor Living Projects
York is one of the best areas to live in the Charlotte area. It was even recognized for its small-town cultural scene by USA TODAY, but many residents call York home because they enjoy the peace and quiet of their own homes.
For those who want to do more at home, or even liven up their property with gatherings of friends, family and neighbors, MetroGreenscape can help. Our outdoor services help York homeowners create beautiful outdoor spaces they can enjoy on their own or as part of a larger gathering. We create hardscape designs with features like patios, retaining walls, and outdoor fireplaces that make it possible for you to enjoy your home even more. MetroGreenscape's design team and hardscape contractors work with you to understand your goals and create an outdoor space you'll love.
To really set your home apart from the neighborhood, we avoid any cookie-cutter processes. Everything is designed around your ideas and your property.
Lawn and Landscape Maintenance
Are you struggling to maintain the overall health and vitality of your garden?
As well as turnkey landscape and design solutions, MetroGreenscape are also able to provide professional landscape maintenance services. Targeted at adding year round color and vibrancy to your garden, we specialize in everything from professional lawn aeration and pest and disease control, to lawn mowing and outdoor electrical systems maintenance.
Landscaping Design Services
When done right, professional landscaping can add tens of thousands of dollars to a property's overall market value. If you are thinking about landscaping your garden it's therefore essential to seek professional support and advice.
Thankfully, at MetroGreenscape, our landscape architects offer an initial consultancy service to York homeowners. During this consultation, we will identify where and how features such as outdoor structures and outdoor kitchen areas should be sited so as to add maximum monetary as well as aesthetic value.
In like manner, while advising you on how to anchor your property into the local urban and natural environment, our architects and horticultural experts will also advise you on which plants and floral accents will best suit the overall theme of your garden.
York Full-Service Landscaping with an Inspiring Difference
Excelling in providing functional gardens with a unique visual flare, our designers are just as passionate about helping you realize your gardens potential as you are. This being the case, if you're based in York, call (704) 486-5095 or contact MetroGreenscape today in order to start realizing your own gardens full potential.
How We Can Help
Landscaping Services in York
Whether just a weekly lawn mowing, or an entire custom patio, kitchen and outdoor living space we have a skill set in project management to ensure.