If you are interested in a career with MetroGreenscape, select a position below to learn more and follow the link below to apply.
We are under new management! Same great company with a new owner and reinvigorated vision for the future. Apply today!
2019 Trade Partner of the Year
This year we recognize our Trade Partner Salvador Jaime of JP Construction for 7 years of excellence in service and partnership. He exemplifies all of our core values and his professionalism has impacted our company and customers in a positive way. We consider it an honor to have him as part of our team of professionals.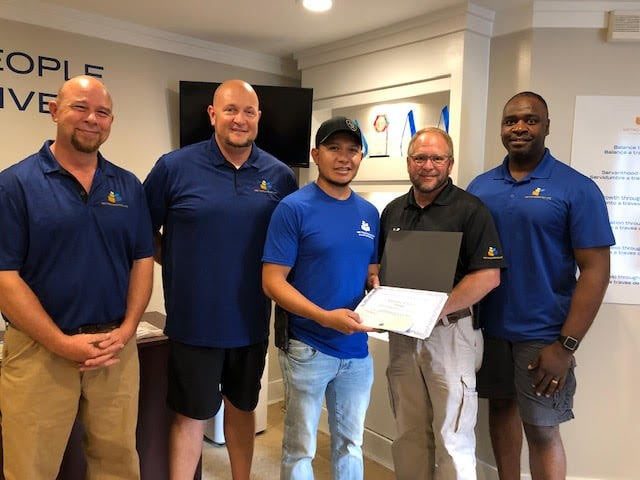 All Staff and Trader Partner Meeting
This month at our All Staff Meeting we focused on our Core Value "Balance Through Unity". We invited our Trade Partners and Staff to a company breakfast catered by the Breakfast Catering Company Food Truck. We took this opportunity to share with everyone ways that MetroGreenscape has given back to our local and international community and to celebrate 15 years of excellence in service because of their contributions to the organization. We learned by living out our core value and coming together we can live out our mission which is to Impact People and Change Lives Eternally.