Follow Our Easy 3-Step Process
Schedule a time for one of our pros to evaluate where you want your desired hardscape project.
Request Your Commercial Landscaping Consultation
There's no "one size fits all" when it comes to commercial lawn care in Charlotte. That's why our packages are custom built to suit your landscape and needs. Contact us today for a one-on-one consultation. We'll connect you with one of our experts who will study your land and consider your ideas in order to put together the perfect package for your business.
Learn more about our consultation process or go ahead and book yours today!
Make the Most of Your Commercial Property
Planning for Commercial Lawn Care Success
As a business owner, your priorities probably lie inside your four walls, but we believe that what's outside those walls matters, too. Maintaining your commercial lawn isn't just about aesthetics, it's about increasing the value of your business. With a manicured lawn, you'll both impress your existing customers and attract new ones. If you're operating a residential property in Charlotte, such as a neighborhood HOA or apartment building, beautiful lawns will woo potential buyers and renters. Plus, a well-maintained landscape will actually increase the value of your property.
Schedule Consultation ›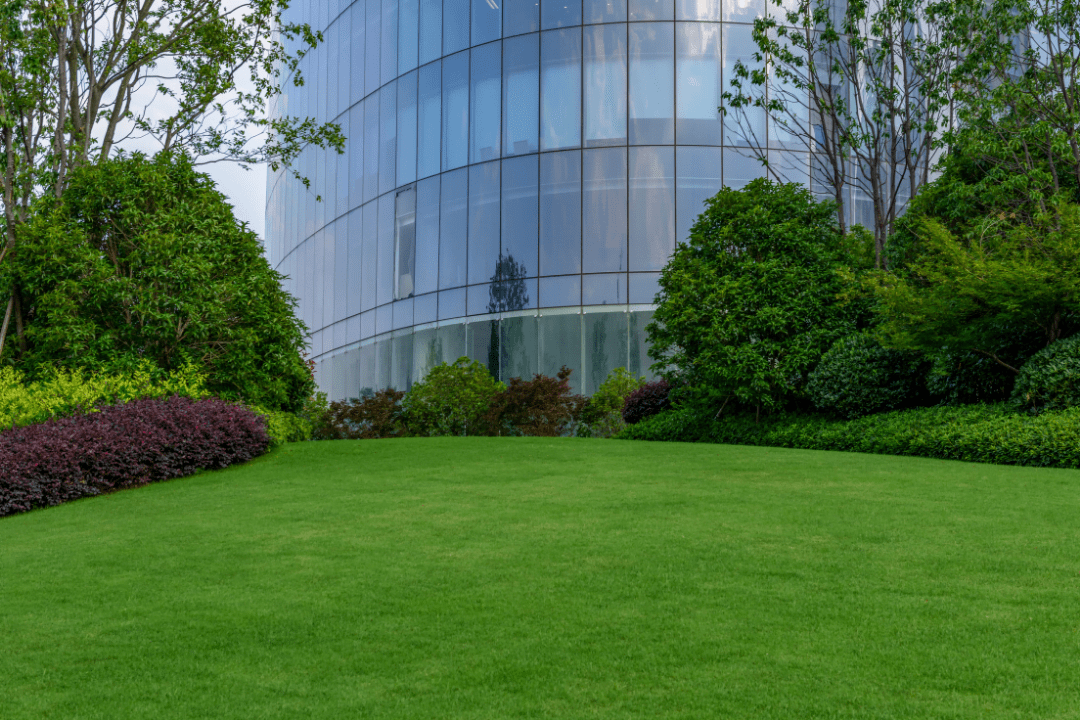 Professional Lawn Care for Business Properties
Types of Commercial Businesses We Serve
As a growing metropolis, Charlotte is home to all manner of businesses, which is why our commercial lawn care services are designed to address each venture's unique needs.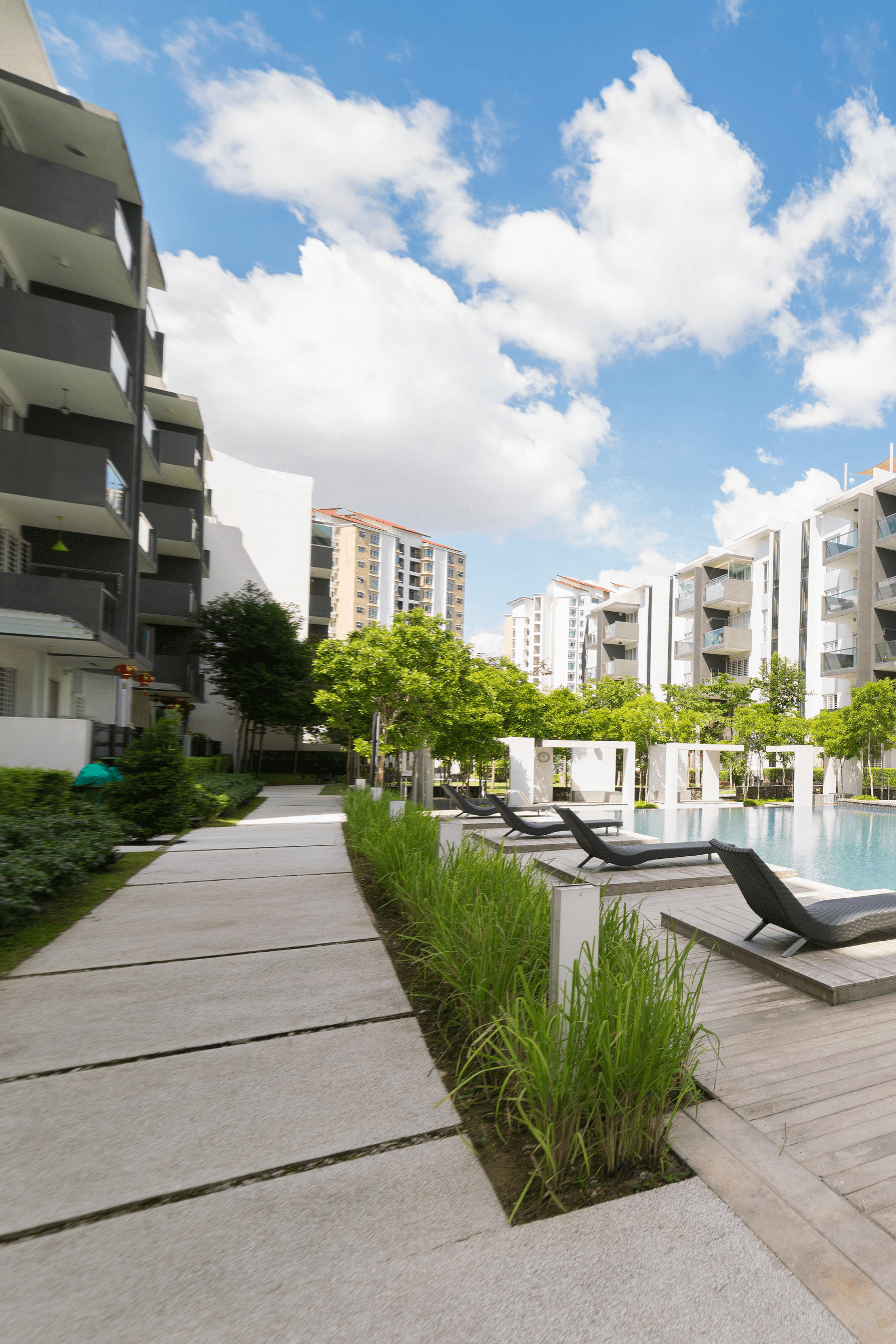 How We Can Help With Business Property Lawn Care
Commercial Lawn Care Services in Charlotte
Commercial lawns are often sprawling and diverse, which is why they require the trained eyes and nimble hands of commercial landscapers like MetroGreenscape. Our Charlotte-area commercial lawn care services range from mowing to irrigation management and everything in between to ensure every corner of your landscape is perfect.
Schedule Consultation ›
Lawn Mowing & Weekly Maintenance
Overgrown grass is a sure sign of a shuttered business. Make sure customers know you're thriving with grass that's neatly trimmed and plants that are well cared for.
Leaf Removal
We all love fall color, but a commercial lawn cluttered with fallen leaves just doesn't look professional. Our commercial landscape crew will clean up the mess and return your lawn to its best shape.
Irrigation Management
Charlotte's temperamental weather can leave areas of your commercial lawn dry or muddy. With our irrigation management services, including installation, reconfiguring, and maintenance, your entire lawn will receive just the right amount of water year-round.
Turf Services
Whether your turf just needs a touchup, installation in areas of new construction, or a complete renovation, our specialists will make sure your Charlotte turfgrasses are healthy, happy, and picture ready.
Aeration & Seeding
Aeration is a long-term solution to common commercial lawn care problems and keeps your soil healthy. We'll often follow aeration with seeding, filling in bare areas or your whole lot, for a full, healthy-looking lawn.
Pruning
A beautiful commercial lawn isn't just about the grass (though it's our favorite part). We can help your other plantings look their best and keep mother nature at bay with careful, regular pruning.
Winter Pruning Visits
As a seasoned Charlotte commercial lawn care company, we know that the best season to prune and trim back trees and large bushes is in the dead of winter. In winter, we prune fruit trees, flowering shrubs, and even ornamental grasses so they'll thrive come summer.
Satisfaction Audits
We aren't the kind of company that operates behind closed doors, either literally or figuratively. We'll check in regularly to make sure our commercial lawn care isn't just meeting your expectations, but exceeding them.
Make Your Commercial Property Stand Out
Add-On Commercial Landscaping Services
We offer transformative landscaping services for commercial properties across the Charlotte area. Whether you require regularly-scheduled service or a one-time, special service, MetroGreenscape offers it all!
Preventative Weed Treatments
The phrase "grow like a weed" exists for a reason, but our preventative weed treatments will keep the pesky plants from poking up in sidewalk cracks, parking lots, flower beds, and anywhere else your customers might notice them.
Plant Health Care
Our green thumb extends to every plant on your property. Our commercial lawn care experts can keep an eye on your grass, shrubs, trees, and flowers to ensure they're receiving the nutrients and care they need to look their best.
Seasonal Color
There's nothing that says autumn quite like a spray of mums, while late winter is made more bearable by pansies. Add seasonal color to your commercial lawn care package, and your business will celebrate every season with gusto (even the cold ones).
Mulch & Needles
Mulch or needles are like the icing on top of your commercial lawn cake. Beds covered in a fresh layer of mulch or pine needles present a polished picture of your business, plus these coverings help prevent weeds and overgrowth.
Charlotte Commercial Lawn Maintenance FAQs
Schedule Consultation ›
Is it worth paying for commercial lawn care?
Many business owners have a can-do attitude, and that's great! But when it comes to commercial lawn care, you should leave it to the professionals. We'll consider the technicalities of soil, drainage, and sun and come up with a plan that keeps your lawn looking great—and takes the hard work of doing so off your plate.
What is the difference between commercial landscaping and commercial lawn care?
Commercial lawn care includes services that help maintain your landscape, like grass mowing, seeding, pruning, and small plantings like annuals. Commercial landscaping, on the other hand, involves the restructuring of a landscape, such as planting permanent features like perennials or shrubs. MetroGreenscape offers an array of commercial lawn care services, but we do not offer commercial landscaping.
How much does commercial landscaping cost?
Because commercial landscaping is often such a large endeavor, it can range from $4 to $12 per square foot. If you're looking for a commercial landscaper in the Charlotte area, we're happy to make a recommendation.
How much does commercial lawn care cost?
Every commercial lawn is as unique as the business that calls that plot of earth home. Because each project varies so vastly, it's impossible to offer an estimate without seeing the lawn and developing a thorough understanding of your needs. If you're looking for commercial lawn care in Charlotte, contact us today for a consultation.
Looking for More Information About Custom Landscaping?
Become a pro at all things landscaping and find custom landscaping inspiration by exploring our resources.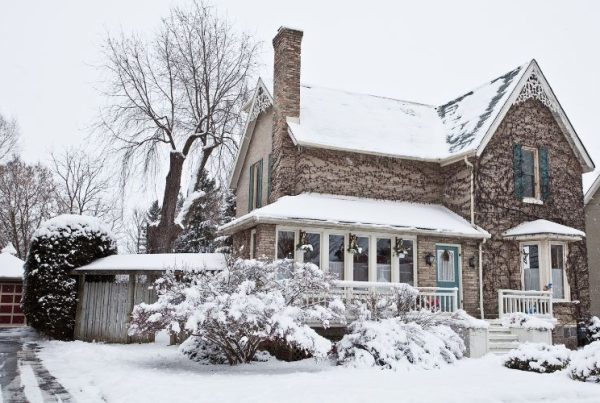 Even though your lawn might not be as green and lush as it once was…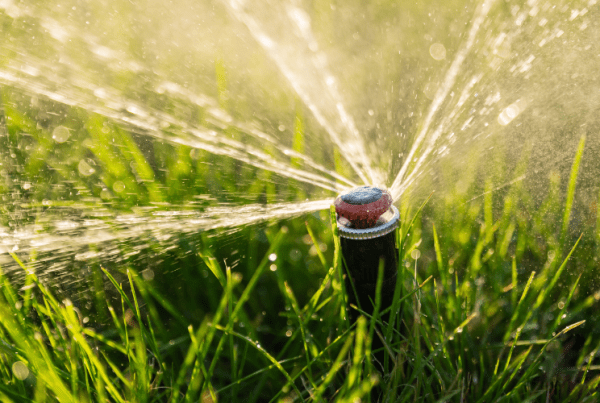 The average cost to winterize a sprinkler system can range greatly, but most homeowners spend…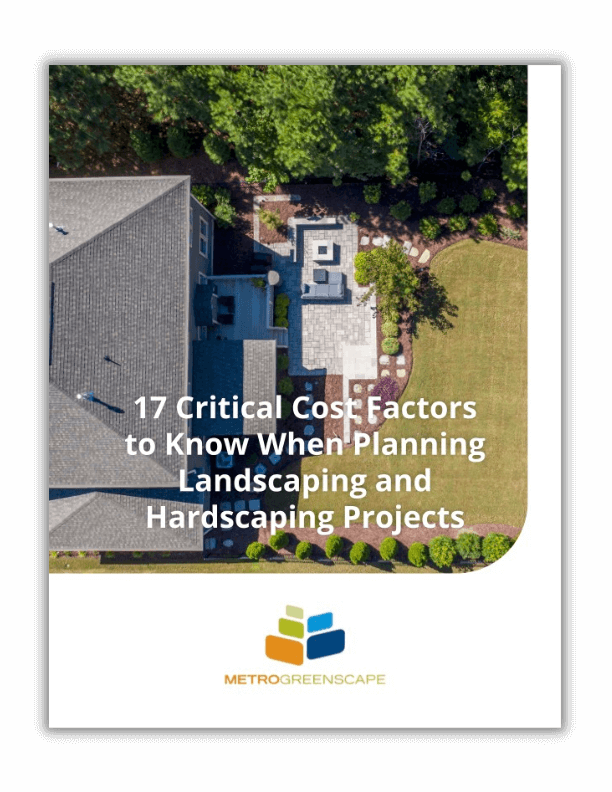 Download Our Free Guide: How To Plan Your Project
Discover 17 critical cost factors you should know while planning your next landscaping or hardscaping project.
Step 1:  Fill out this form and get the guide.
Step 2:  We'll email you the PDF.
Step 3:  Learn everything you need to know about planning your project.