Follow Our Easy 3-Step Process
Schedule a time for one of our pros to evaluate where you want your desired fireplace project.
Schedule a consultation today!
When you're ready to start putting plans in place to install an outdoor fireplace, be sure to reach out to our professional team to schedule a consultation. We're happy to put together an estimate that considers every element of your dream design!
Learn more about our consultation process or go ahead and book yours today!
Year-round beauty & functionality
Outdoor Fireplace Contractor with an Eye for Unique Design
Installing a custom outdoor fireplace is a highly personalized process for customers that partner with MetroGreenscape. Our team understands that every customer's vision is unique, and we're committed to creating results that match.
The custom outdoor fireplaces we install can be crafted using various materials and design elements that make them unique. Whether you're looking for a rustic outdoor fireplace made with natural stones or interlocking blocks, we have whatever option you desire.
We can even help customers looking to create ultra-modern outdoor fireplaces when entertaining is the priority. We work closely with customers to make sure the outdoor fireplace they choose blends seamlessly into the aesthetic of their home.
Schedule Consultation ›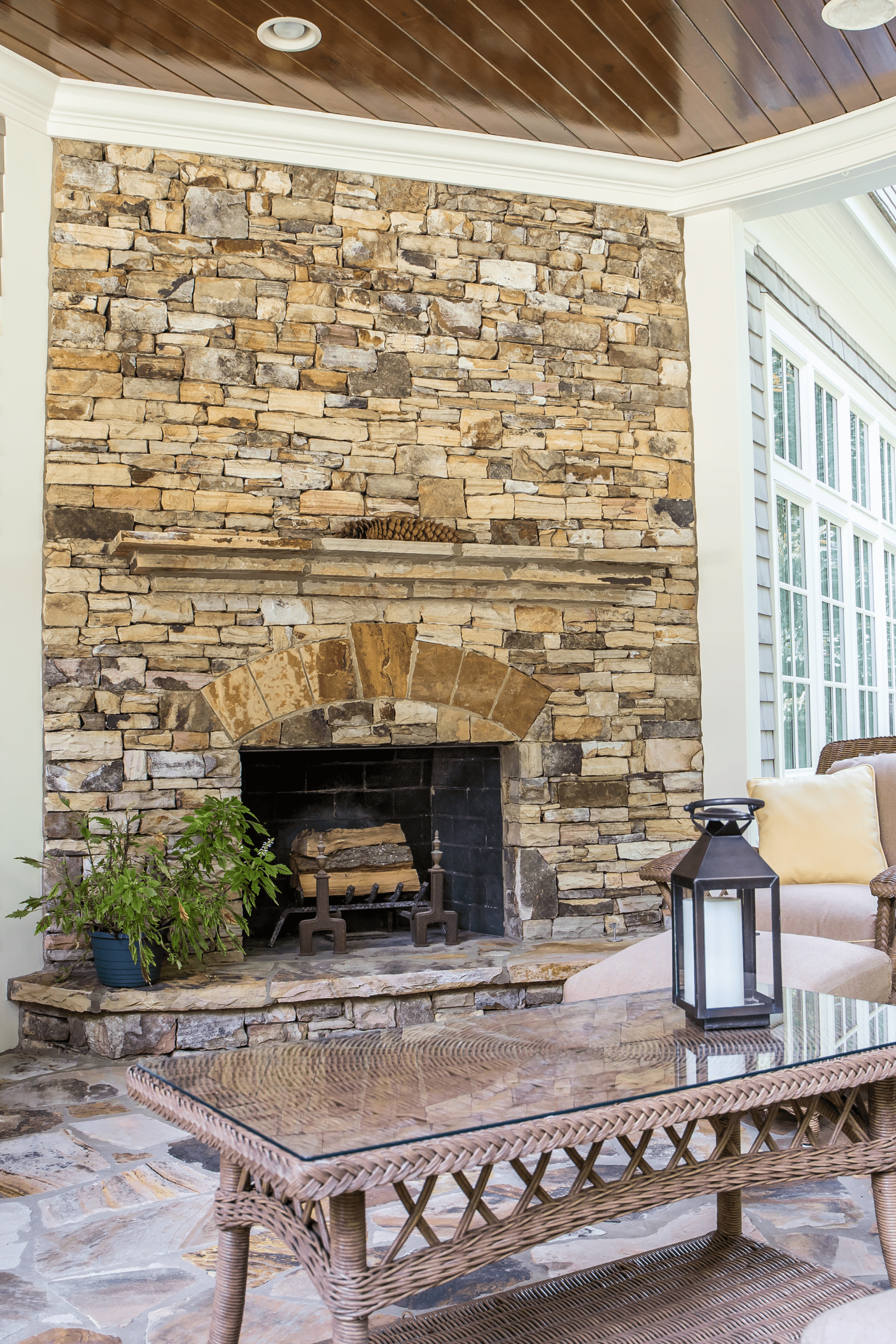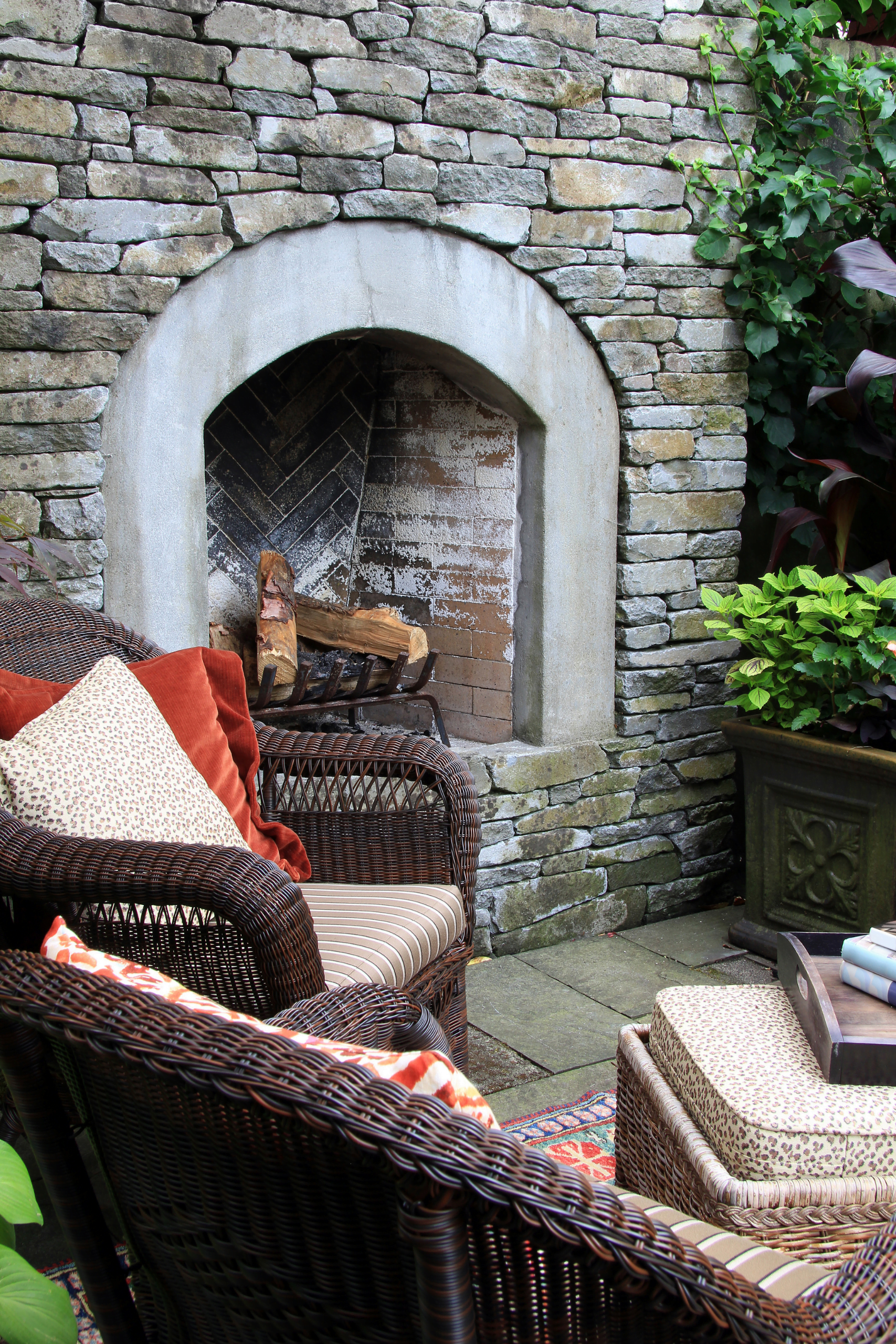 Helpful Information
Bringing Your Custom Outdoor Fireplace to Life
Architectural elements, design, landscape considerations, and aesthetics are all elements to be considered when it's time to bring your custom outdoor fireplace vision to life. At MetroGreenscape, our team works closely with our customers to make sure the design and installation process is smooth and straightforward.
When you partner with us, the process begins with a consultation. We take time to speak at length with customers about what they envision before evaluating the yard itself.
Once we've decided on a prime location, it's time to move forward with designing. Our talented and creative professionals work alongside customers to create a unique design that stands out and works well within the parameters of a yard.
The final step in the process is installation. Customers working with us will find our talented team of professionals efficient and committed to quality craftsmanship every step of the way.
Schedule Consultation ›
Outdoor Fireplace Wall Costs in Charlotte
Every custom outdoor fireplace we install at MetroGreenscape is different. The variables factored into an outdoor fireplace design determine the cost.
Some of the factors that influence varying price points beyond labor hours include the following:
Size of the fireplace
The hearth (if applicable)
Luxury stones
Specialized masonry details
Additional storage options
Gas vs. electric vs. wood-burning
Location
Before installation begins, our team makes sure to cover these price points with our customers and provide a precise estimate to eliminate financial surprises and ensure the final product meets expectations.
Schedule Consultation ›
Whether just a weekly lawn mowing, or an entire custom patio, kitchen and outdoor living space we have a skill set in project management to ensure.
Schedule Consultation ›
Custom Outdoor Fireplace FAQs
Does An Outdoor Fireplace Add Value to a Home?
Yes, an outdoor fireplace is a functional and aesthetic design element that will generally attract future buyers and increase the value of a home over time.
Where Should an Outdoor Fireplace Be Installed?
That depends on the home! Our team takes time to carefully evaluate every outdoor space to determine the most beneficial location for an outdoor fireplace both for enjoyment and in terms of our customer's budget.
Do Outdoor Fireplaces Give off Heat?
Yes, outdoor fireplaces give off varying amounts of heat depending on the type of fireplace a customer selects. Wood, gas, and electric fireplaces will be different in this aspect, but all provide a year-round option for enjoying the outdoors.
Is an Outdoor Fireplace Better Than a Firepit?
Both are great outdoor hardscaping fire feature options for our customers. Whether one is a better fit than the other depends on how you plan on using them. Fireplaces are generally installed as aesthetic design elements, whereas fire pits are typically treated like campfire spaces.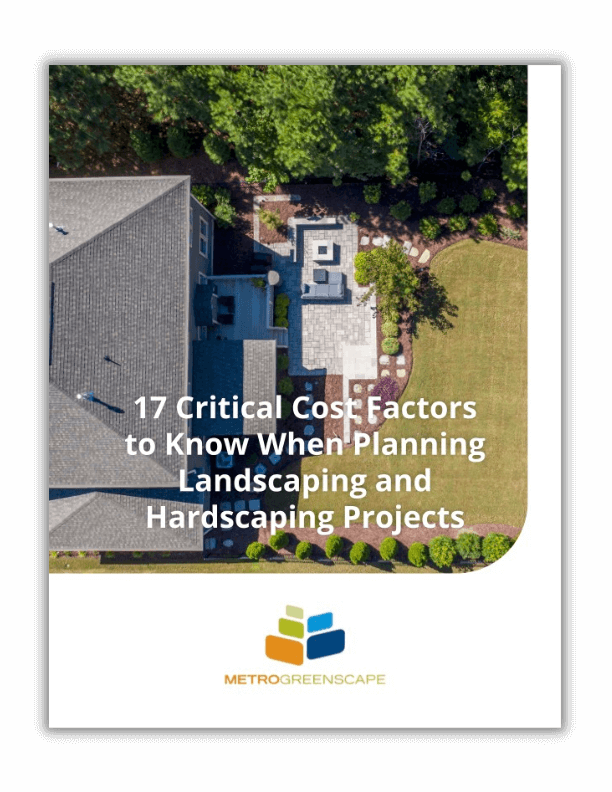 Download Our Free Guide: How to Plan Your Project
Discover 17 critical cost factors you should know while planning your next landscaping or hardscaping project.
Step 1:  Fill out this form and get the guide
Step 2:  We'll email you the PDF.
Step 3:  Learn everything you need to know about planning your project.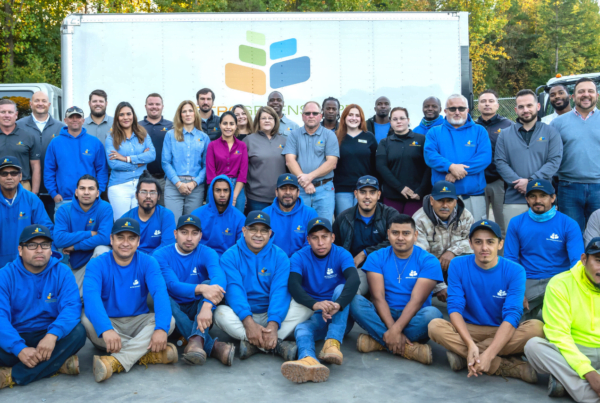 Looking for landscaping jobs Charlotte, NC? MetroGreenscape was recently honored as one of the top…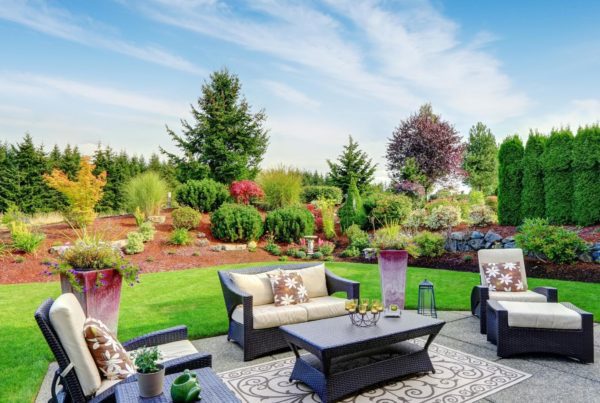 Many Charlotte homeowners schedule outdoor remodeling projects across the span of several years. One spring,…