Follow Our Easy 3-Step Process
Schedule a time for one of our pros to evaluate where you want your desired hardscape project.
Request a consultation
Initial consultations $99
We design and build around your hopes, dreams, and desires for your family, providing you with turnkey solutions so that you can surround yourself with a lush, healthy outdoor space without investing any of your own time.
To build your dream deck, our process begins with a one-on-one consultation. We listen to your vision and discuss how to make it a reality.
Learn more about our consultation process or go ahead and book yours today!
Our Services
Custom Deck Services
At MetroGreenscape, we specialize in designing, building and upgrading new decks throughout the greater Charlotte area. Our team is well versed when it comes to different styles and materials like traditional wood and composite decks. Schedule a consultation today, and our team will help you select the right material and build a custom deck design that blends seamlessly with your home and tastes.
Schedule Consultation ›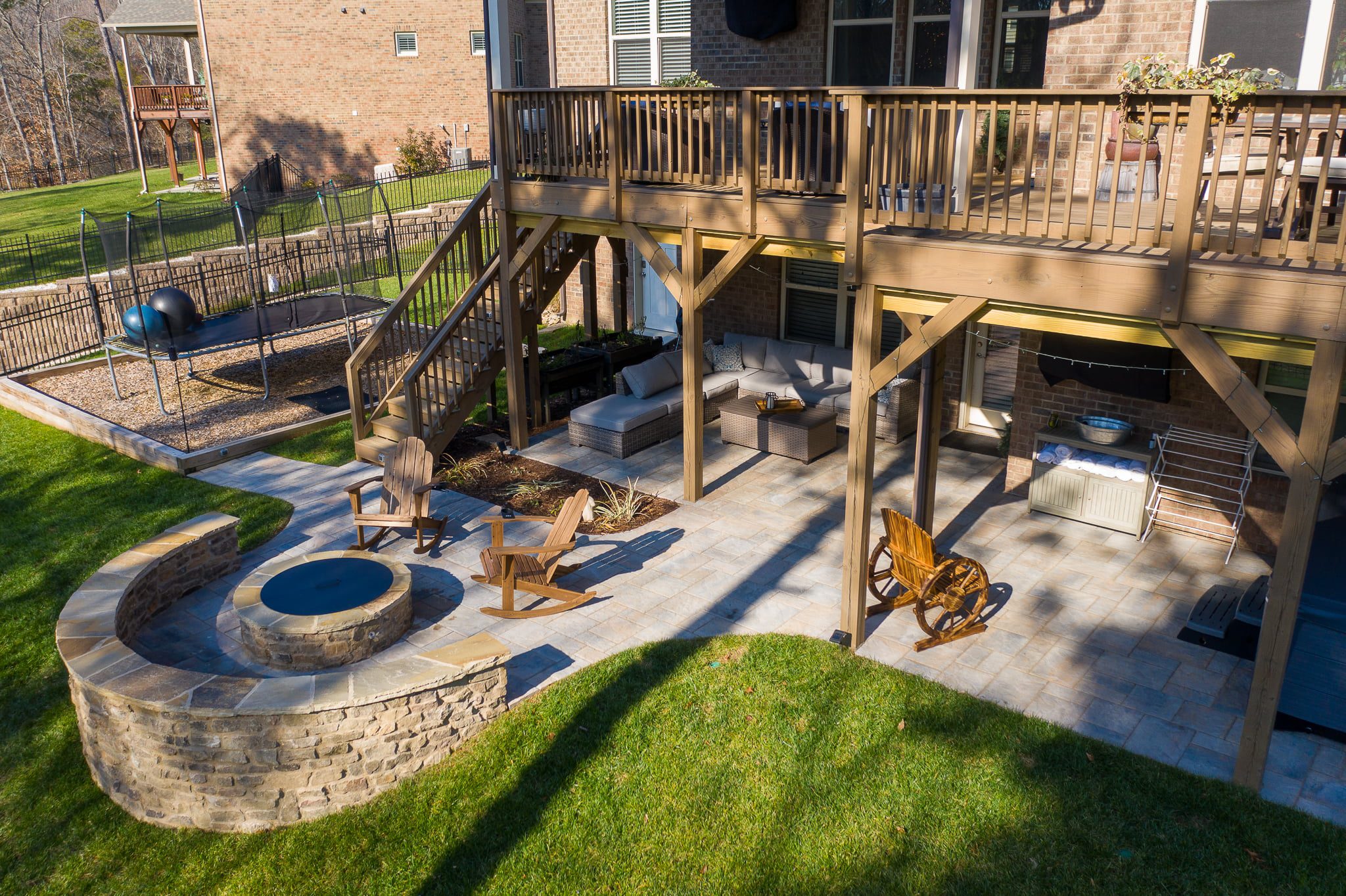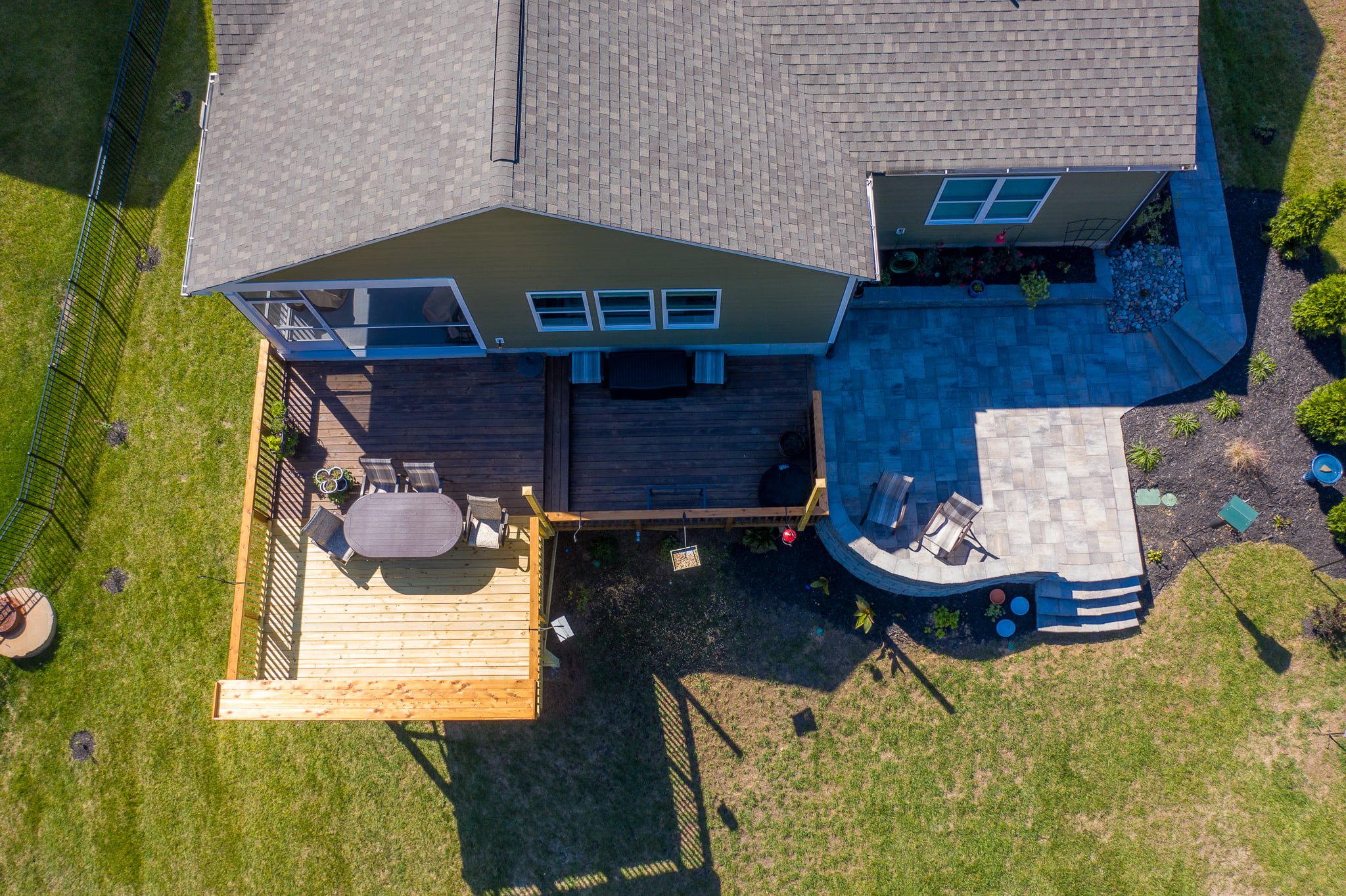 Helpful Information
Designing a Custom Deck for Your Charlotte Home
We love Charlotte. We've been working with individuals and families in and around the Carolinas for years. That's why we know there are some key factors you'll want to consider before choosing a deck builder and starting on design. Factors like: What deck material is best for Charlotte's climate? And, how do I want to enjoy my new deck? Grilling, hosting, or relaxing? Our team will walk through all of these necessary details to provide you with a design that meets your budget and desired functionality.
Schedule Consultation ›
Selecting a Deck Material: Composite Decking vs. Wood Decking
Composite Decking
Wood-alternative composite decking is engineered to replicate the look of natural wood but is actually made from a mixture of wood fiber and plastic. Composite decks are great for Charlotte homes because they're easy to maintain, durable, and long-lasting. Homeowners who would rather spend more time enjoying their deck than maintaining it would do well with a composite material.
As mentioned above, composite decking is extremely durable and is designed to resist fading, staining, mold, mildew, and scratching. While composite deck brands can vary in characteristics, generally, they do not require a lot of upkeep. There's no need to stain or paint composite, instead, you can choose from a variety of colors without ever having to worry about it rotting, cracking, splintering, or fading.
While composite decking is easy to maintain, it may not be ideal for Charlotte residents who want to feel authentic wood beneath their feet. Also, composite decking is typically more costly upfront than a wood decking alternative.
General things to consider when selecting composite decking are whether you'll find value in the low maintenance and whether the aesthetic will compliment your home. If you do decide to go with a composite deck, MetroGreenscape recommends only the very best Trex composite decking for homes across Charlotte. Trex is the leading high-performance composite material in the industry and will create a deck that you can enjoy for many years to come.
Wood Decking
On the other hand, many Charlotte residents prefer the traditional and classic look of wooden decks. With a custom wood deck, homeowners have a lot of options to choose from. They can pick an exotic wood material, like ipe, or go with the popular treated pine option. The various stains and sealants that are used to treat wood decks offer a range of colors, giving you the ability to build a deck that will complement the overall aesthetic of your home and garden.
In addition to the authentic and warm characteristics of wood, wood decking materials are often pressure treated to prevent decay and damage from termites. It is durable, long-lasting, and can be more cost-effective. Custom wood decks are ideal for Charlotte homes because they do not get hot when exposed to long periods of sunlight. Plus, a custom wood deck will never go out of style. It can always be painted or stained to match any updates you make to your home or landscape.
The tradeoff for having a beautiful wood deck is that it requires more maintenance. Wood decking can eventually fade, splinter, or crack and must be regularly kept to remain a safe area for families to enjoy.
General things to consider when selecting traditional wood decking are whether you have the time and resources to maintain it and whether you desire a specific aesthetic to compliment your home. If traditional wood is the choice for you, you can trust our professionals to design a beautiful deck that the whole family will enjoy using.
Deck Designs and Accessories
As Charlotte's top-rated hardscape company in Charlotte, MetroGreenscape will give you a deck design that is tailored to meet your needs and outfitted with all the right accessories. This includes everything from deck railings for safety, steps for better access, lighting for late-night entertaining, and built-in seating for relaxing. All of these features can be added to your deck design to make it the perfect place to spend time with family and friends.
Want to learn more about decking materials and accessories? Schedule a one-on-one consultation with one of our professionals to have all your questions answered. 
Why MetroGreenscape?
The best deck builders in Charlotte are the ones who can bring your outdoor vision to life. MetroGreenscape has the creative and technical insight to deliver a custom, high-end deck that is suited to your style. During the consultation, our experts will sit down with you, answer your questions, and listen to your needs in order to design your dream outdoor living space.
As we continue to build superior outdoor spaces, please note that due to the COVID-19 pandemic, we are experiencing some delays in acquiring materials. With materials running on an 8-10 week delay, our deck installations can begin 3 months after ordering.
Schedule Consultation ›
how much does a custom deck cost?
Custom Deck Cost in Charlotte
Looking for a one-size-fits-all deck? You're in the wrong place. Since our team specializes in custom decks and outdoor living solutions, the cost of our projects vary. However, as you begin planning, consider these three factors, which will directly impact your deck cost:
Size. Simply put, the larger your deck, the more expensive it will be.
Materials. Trex composite decking and hardwood decking materials, for example, are more costly compared to treated pine.
Built-in features and accessories. Stairs and seating will increase the overall cost of your outdoor project.
During a consultation, our team will thoroughly discuss these details with you to get a better sense of your estimated cost—all while keeping your desired budget in mind. Schedule your consultation online to get started today!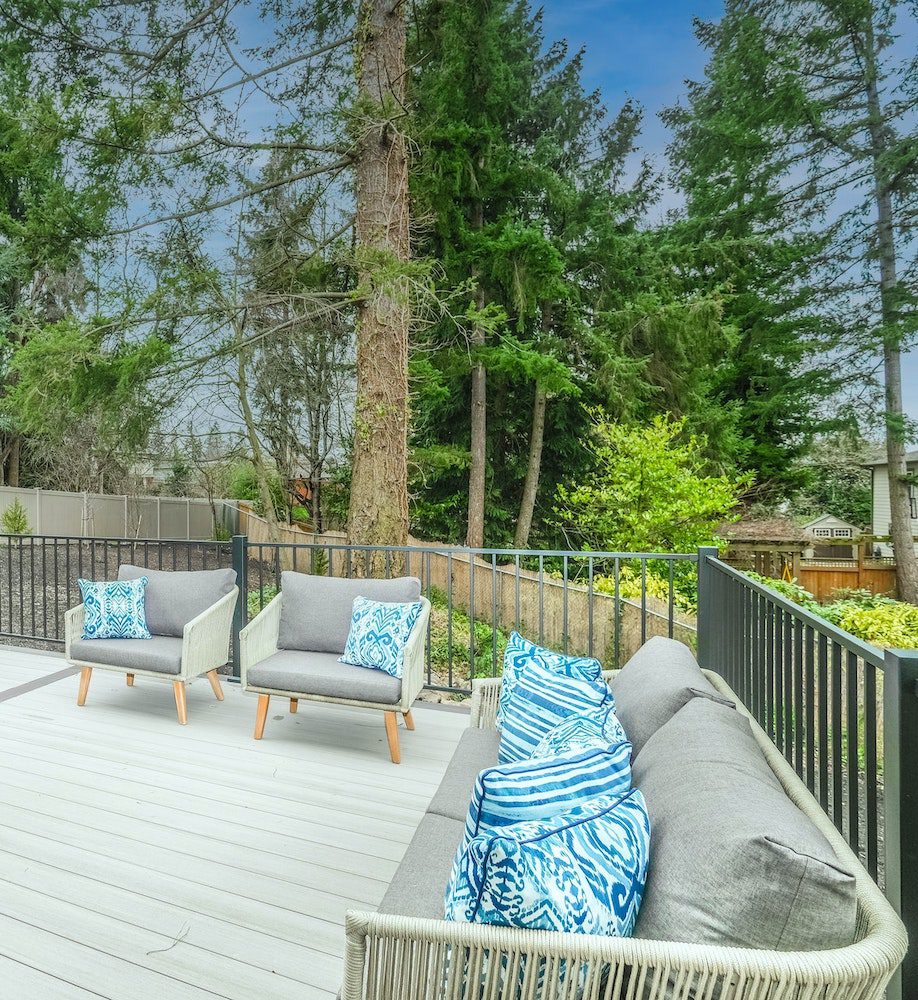 How We Can Help
Add-On Services to Complement Custom Decks in Charlotte
Whether just a weekly lawn mowing, or an entire custom patio, kitchen and outdoor living space we have a skill set in project management to ensure.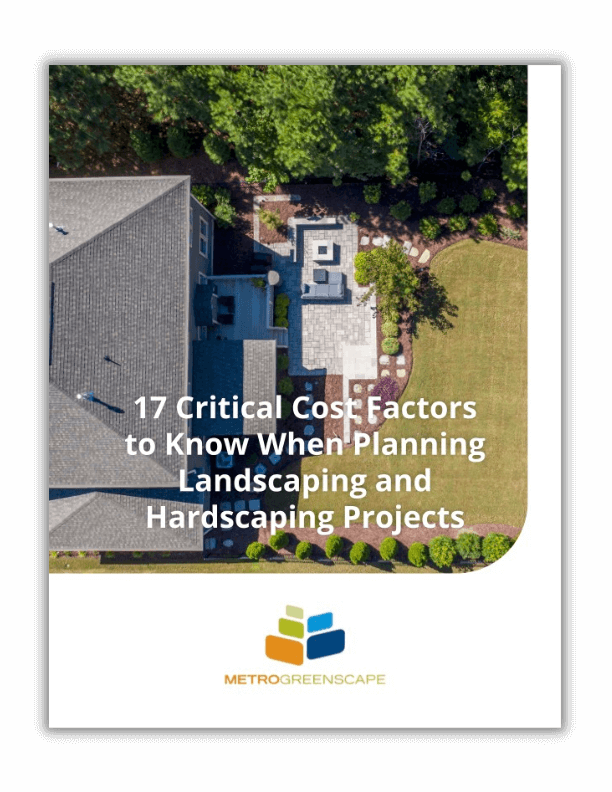 Download Our Free Guide: How to Plan Your Project
Discover 17 critical cost factors you should know while planning your next landscaping or hardscaping project.
Step 1:  Fill out this form and get the guide
Step 2:  We'll email you the PDF.
Step 3:  Learn everything you need to know about planning your project.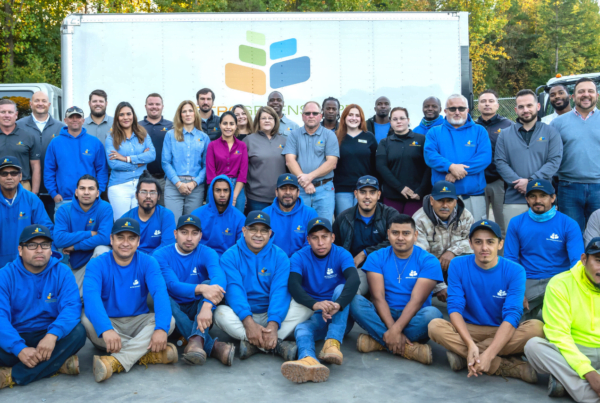 Looking for landscaping jobs Charlotte, NC? MetroGreenscape was recently honored as one of the top…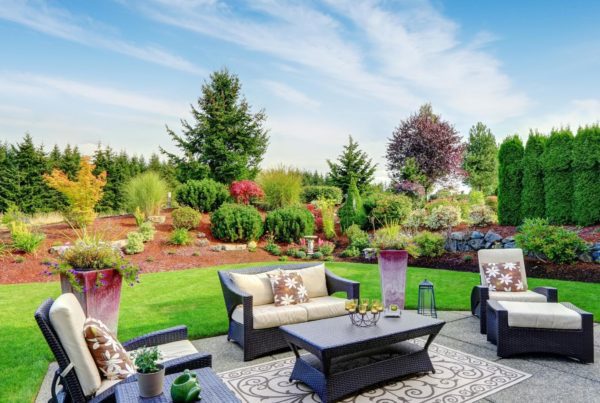 Many Charlotte homeowners schedule outdoor remodeling projects across the span of several years. One spring,…