Experienced Hardscape Design & Installation
Professional Hardscape Services in Charlotte
Our hardscape professionals believe in quality craftsmanship, and nothing less. When you work with MetroGreenscape to build your hardscape design in Charlotte, you work with professionals who care about doing the job right.
We offer a variety of Charlotte hardscaping services, including fire pit installations, custom patios, outdoor fireplaces, custom outdoor kitchens, and retaining walls. On top of the many services we offer, we'll take care of the project from start to finish, managing the design, build, and installation so you don't have to worry about juggling multiple Charlotte vendors.
Schedule Consultation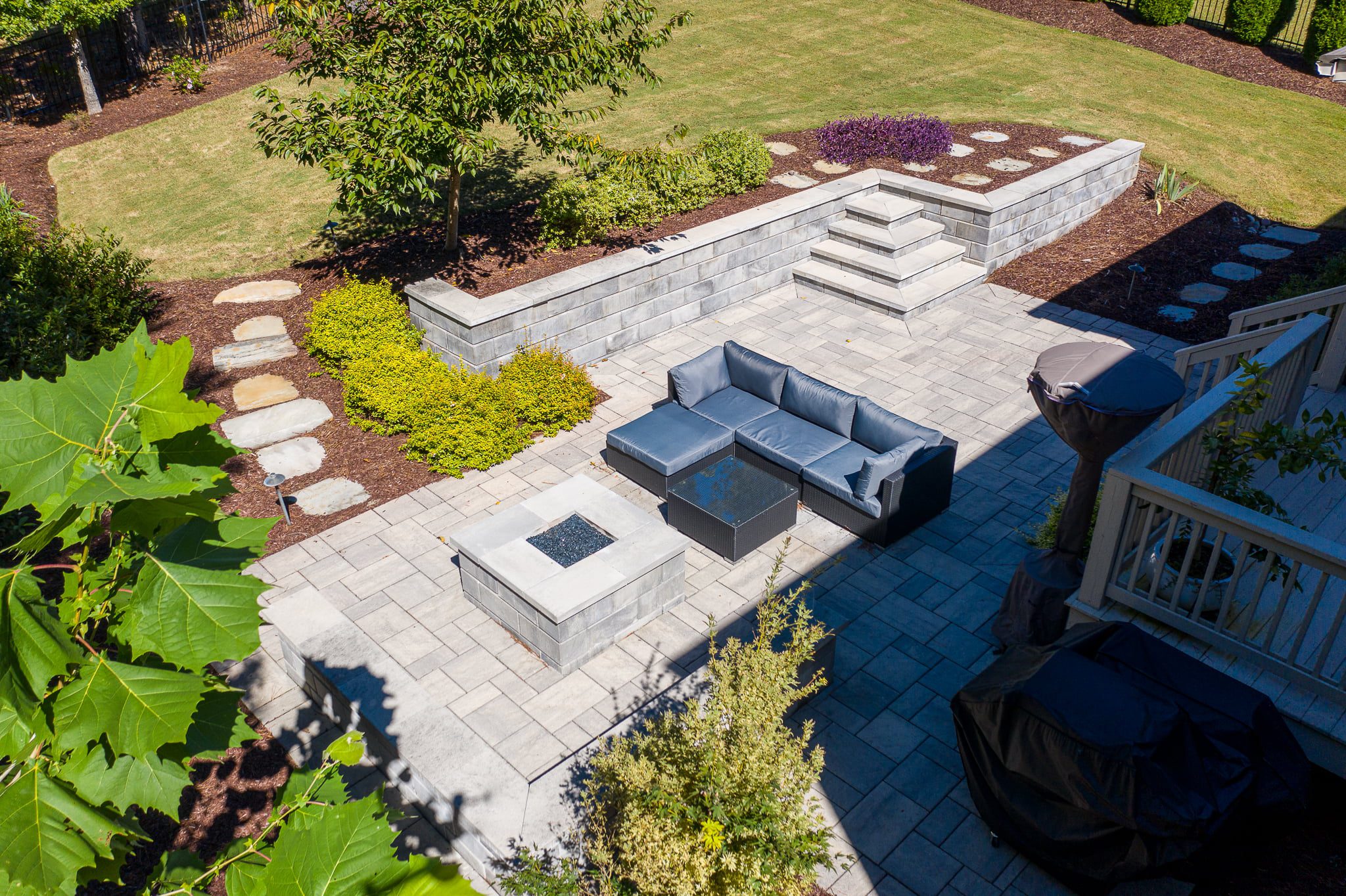 Follow Our Easy 3-Step Process
Schedule a time for one of our pros to evaluate where you want your desired hardscape project.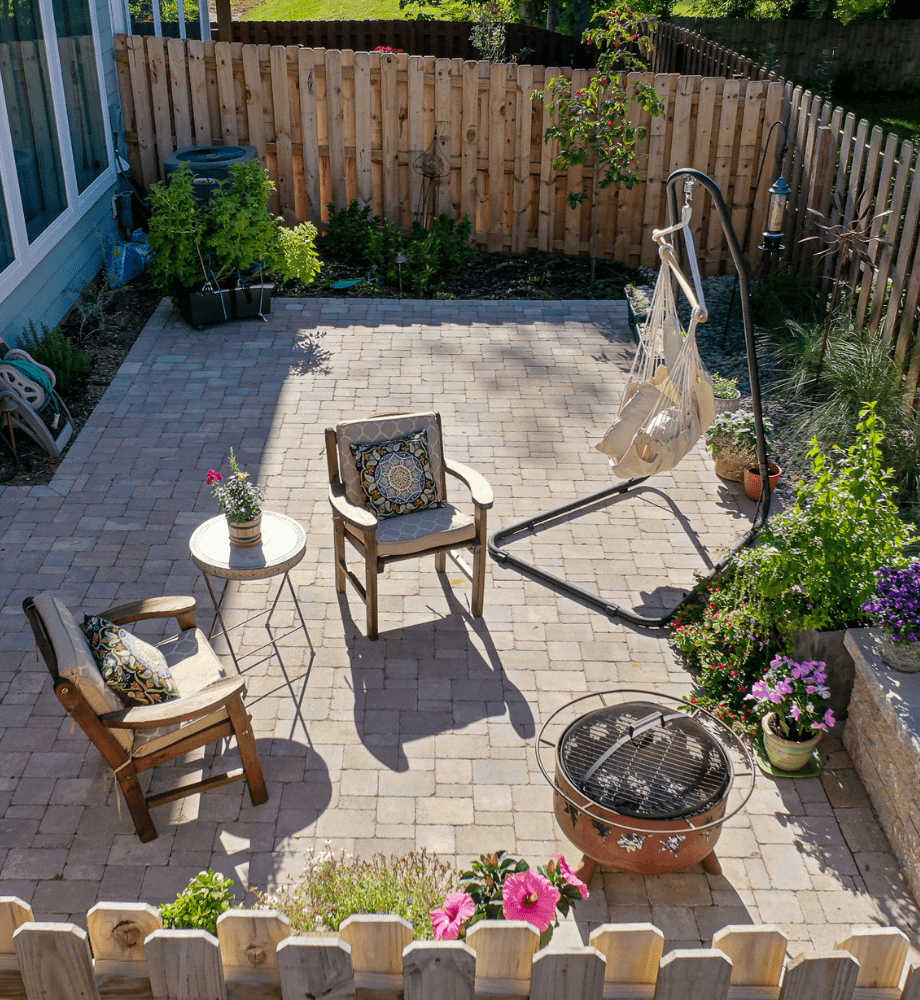 Helpful Information
Top 3 Things to Know About Charlotte Hardscapes
Hardscaping encompasses everything from simple walkways, retaining walls, and fire pits to custom patios and decks, stylish outdoor fireplaces, and outdoor kitchens. Everything you need to comfortably play, relax, or entertain outside. Here are three tips for planning out the perfect custom hardscape in Charlotte, NC.
Hardscaping Can Increase the Value of Your Home
Whether it's a well-positioned retaining wall increasing your plantable square footage or an outdoor fireplace facilitating all-season, fresh-air hangouts, the right kind of hardscaping elements can up your property value. Hardscapes are also great ways to take advantage of Charlotte's mild, pleasant climate. Add an attractive, multi-functional hardscape that expands the ways you can spend time outdoors.
Consider Fall or Winter for Hardscaping Projects
If you're thinking about adding a custom patio in Charlotte, NC, fall or winter can be prime time for the project. Fall and winter are when most plants are dormant so the custom patio installation won't damage any landscaping. Hardscape usage tends to slow down when the temperatures drop in late fall and winter, making these seasons ideal for installation so you can use your hardscapes come spring and summer.
Choose the Right Kind and Design of Hardscaping for Your Space
Whether you're adding a custom outdoor kitchen to your Charlotte home or transforming your yard with a custom seating wall, it's important to match your installation with the space. Even if you're doing a complete renovation, you're constrained by the size and shape of your property. Take advantage of existing grade and other landscaping features, maximize the usability of limited square footage, and choose hardscaping designs that complement the in-place materials and aesthetic of your property.
Bringing People Together
Stone Masonry Services
Experience the best of outdoor cooking and entertaining with our stone masonry services and luxury outdoor living. We're the experts you can call to build an outdoor fireplace that has a pizza oven, an outdoor patio with lighting, or a community fireplace with additional seating. Want to add a fireplace or fire pit to your property? No problem. We'll show you a range of custom building materials to pick from so you can get the most out of your installation.
The best Charlotte landscapes are beautiful and functional. With MetroGreenscape, you never have to choose one over the other to stay within your budget.
Schedule Consultation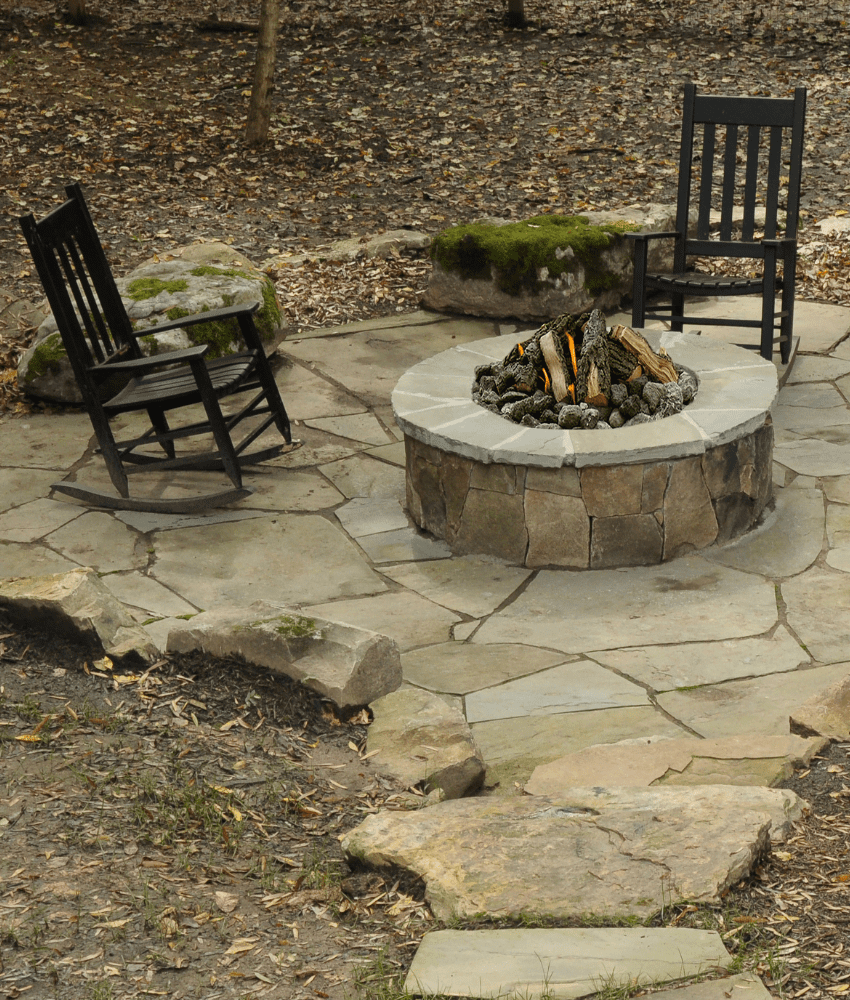 Request a Hardscape Estimate Today
MetroGreenscape provides custom hardscapes and landscapes for discerning clients who have their own unique style, and want this reflected in their outdoor space. While we will start with our existing designs and layouts so you understand what we are capable of, the ultimate design will allow your creativity to drive every aspect and the materials.
Seasonal Advice
Caring for Your Hardscape Throughout the Year
From sharp cold snaps to torrential downpours, Charlotte, NC can throw a lot your yard's way when it comes to weather. A properly installed hardscape customized for your yard by professionals who understand the Charlotte climate will generally require less maintenance and last longer. At MetroGreenscape, we not only design and install top-grade hardscapes, we also provide expert maintenance services so you get the most out of your outdoor space.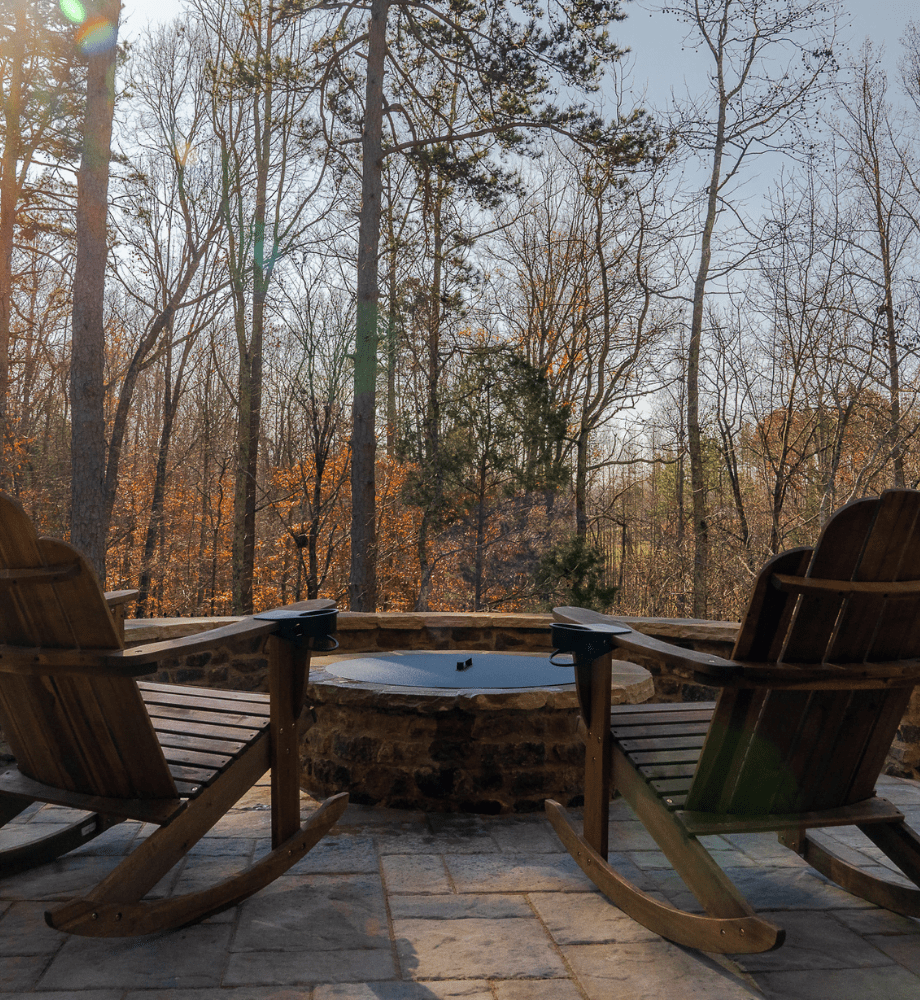 Looking for More Information About Hardscapes?
Find the inspiration for your custom hardscape by exploring a variety of resources, from best practices to season maintenance tips.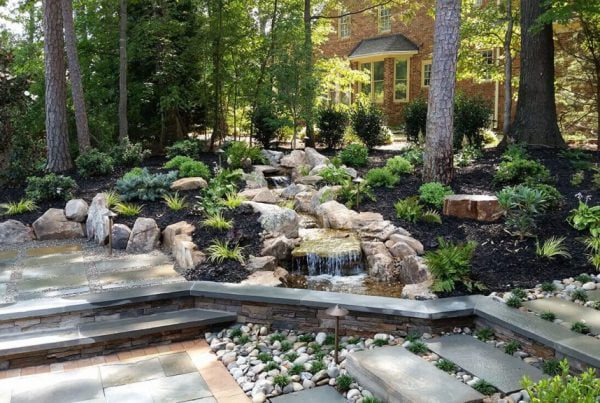 From a large boulder centering a corner lawn to crushed-stone garden beds and pathways, there…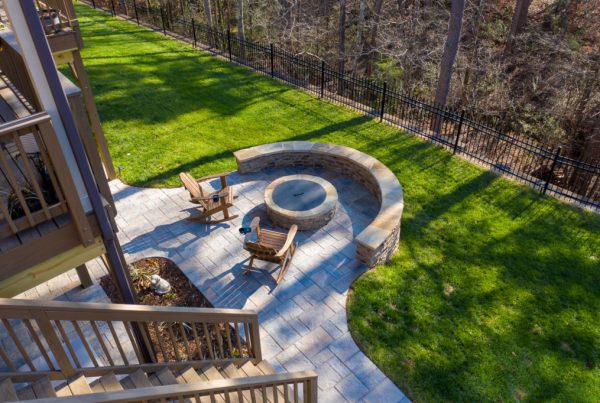 Few features make your property as inviting as a custom outdoor fire pit. Installing a…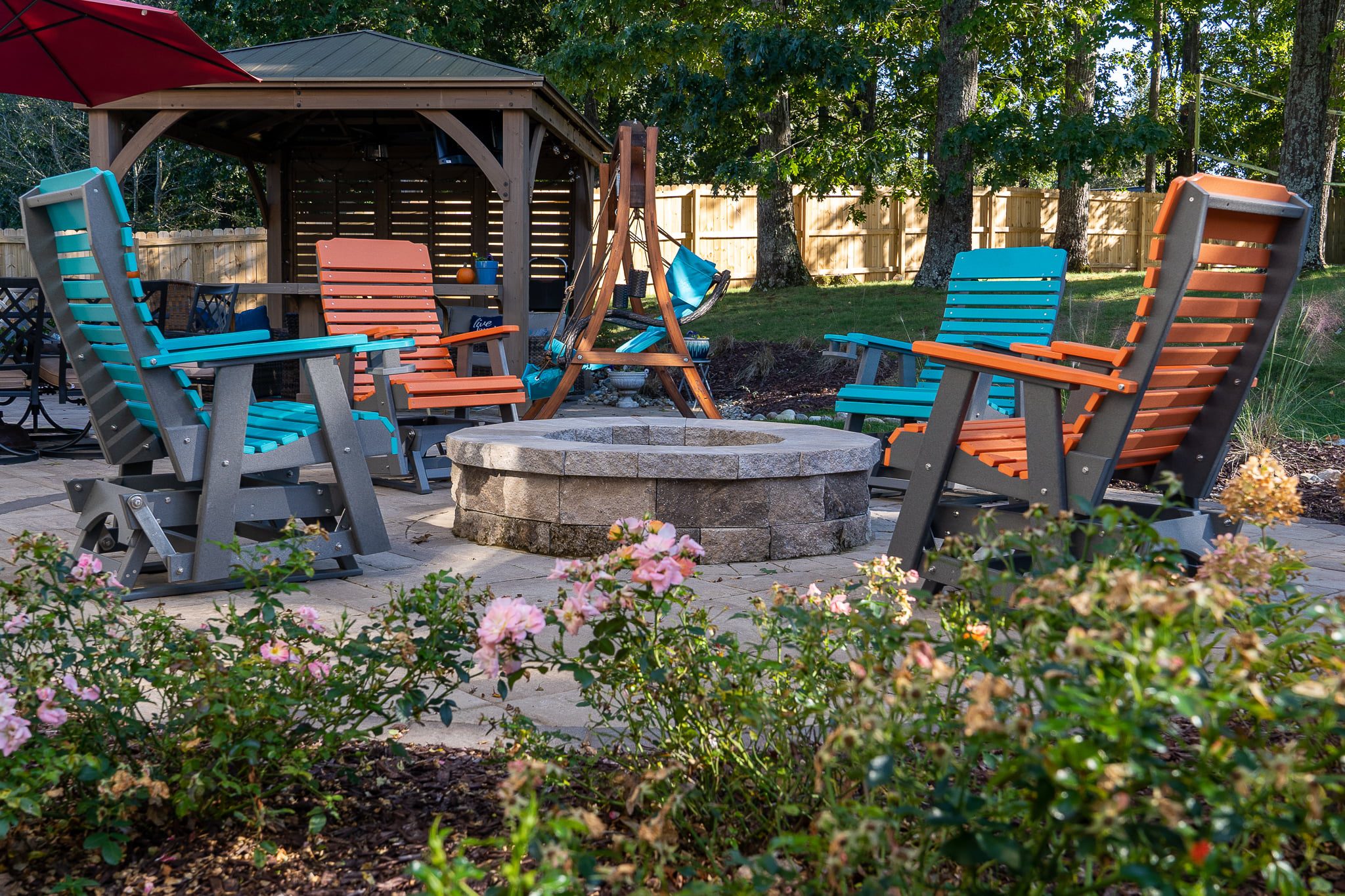 More Information
Charlotte Custom Hardscape Design & Construction Services
Charlotte Hardscape Frequently Asked Questions
Schedule Consultation
What is hardscaping?
Referring to the "hardscape" of an area exterior to buildings means you are talking about the nonliving elements of the area. Hardscaping is the process of making an outdoor space more attractive by building or improving the nonliving elements. Hardscaping elements might include stone walls, patios, ponds, or even a custom fire pit. Lawn service and hardscape companies like MetroGreenscape provide hardscape design and services for Charlotte home and business owners. Hardscape projects might include custom builds for water features, patios, retaining walls, walkways, fences, decks, porches, and more.
How much does a backyard renovation cost?
Adding a patio to your home typically starts at $5,000 in Charlotte, NC, although that cost will vary significantly depending on your design, space requirements or material selection, the size of the patio you want, and the construction material you're interested in. Concrete patios are one of the most popular kinds of patios in Charlotte because they are cheap and can be installed fast. Typically, all builder concrete patios get replaced with natural stone, pavers, or something more durable for the long haul that also extends the look of the inside of the house out. Backyard renovations can cost anywhere from $10,000 to $100,000+ depending on your space and the type of renovation you want. A good rule of thumb is to budget ten percent of the value of your home for a brand new renovation. Actual costs will vary based on what you want to include in your renovation, such as tearing out existing landscaping and hardscaping to put in a custom patio or deck, fire pit, an outdoor kitchen, seating walls, or other hardscape design features. At MetroGreenscape, we start every renovation with the end in mind. We'll evaluate your space and discuss what you envision to be the backyard of your dreams, as well as any budget concerns you have. From there, we can provide a more accurate estimate of your renovation costs or even offer 0% financing to make this payment schedule work for your budget. We are here to help!
What is included in a full outdoor kitchen?
A full outdoor kitchen can include anything you wish, from something simple with a grill and counter space to something more elaborate with seating for 6 people, a bar, ice chest, fridge, keg tap, smoker, built-in fire pit and so much more. If you can imagine it, we can build it.
Where can I find a backyard fire pit design that fits my space?
There are numerous websites that offer backyard fire pit designs, but there is no guarantee that they will fit your space. To find a fire pit design that works for your outdoor area, including sizing and materials that fit your existing landscape, you'll likely need to work with a professional. Our professional services can create custom fire pit designs that can handle the spacing restrictions in your area as well as incorporate the construction materials that match your home. We also know local code and will build your backyard fire pit safely so there are no issues down the road. Our policy at MetroGreenscape is safety first!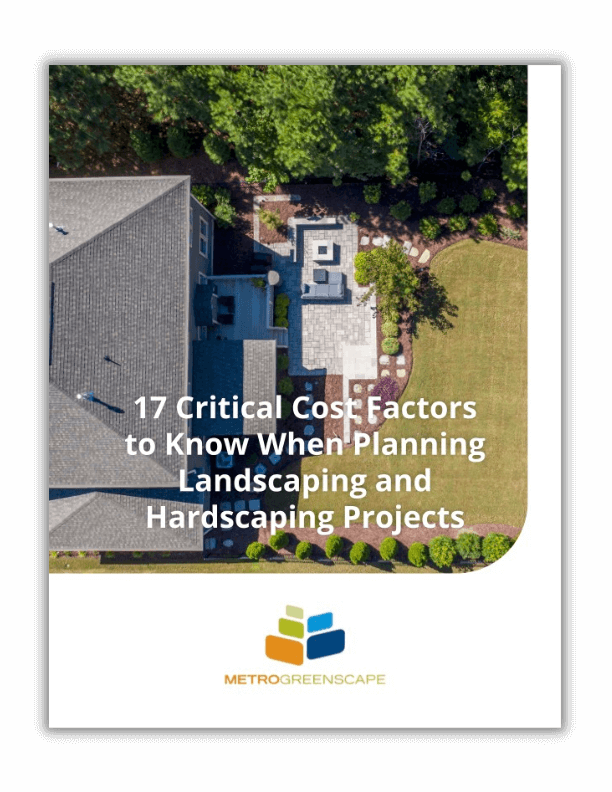 Download Our Free Guide: How to Plan Your Project
Discover 17 critical cost factors you should know while planning your next landscaping or hardscaping project.
Step 1:  Fill out this form and get the guide
Step 2:  We'll email you the PDF.
Step 3:  Learn everything you need to know about planning your project.