Everything Luxury Outdoor Living
How We Define Luxury
A complete luxury project typically requires engineering as well as architecture. Our luxury team understands for many of these projects money does not matter. Creativity and building your perfect one of a kind space is what matters most to us. We can source materials from all over the world and you will receive a maximum amount of project management time. Our white glove service is standard and we will mix and match products of any material within the same space. A simple example is an imported stone patio with a custom inlay and hand crafted brick border. A typical luxury project design will range from $7,500 to $15,000. We will travel up to 2 hours to your house from our home base.
Our initial consultation is $99 and consultations that are more than an hour away are $300.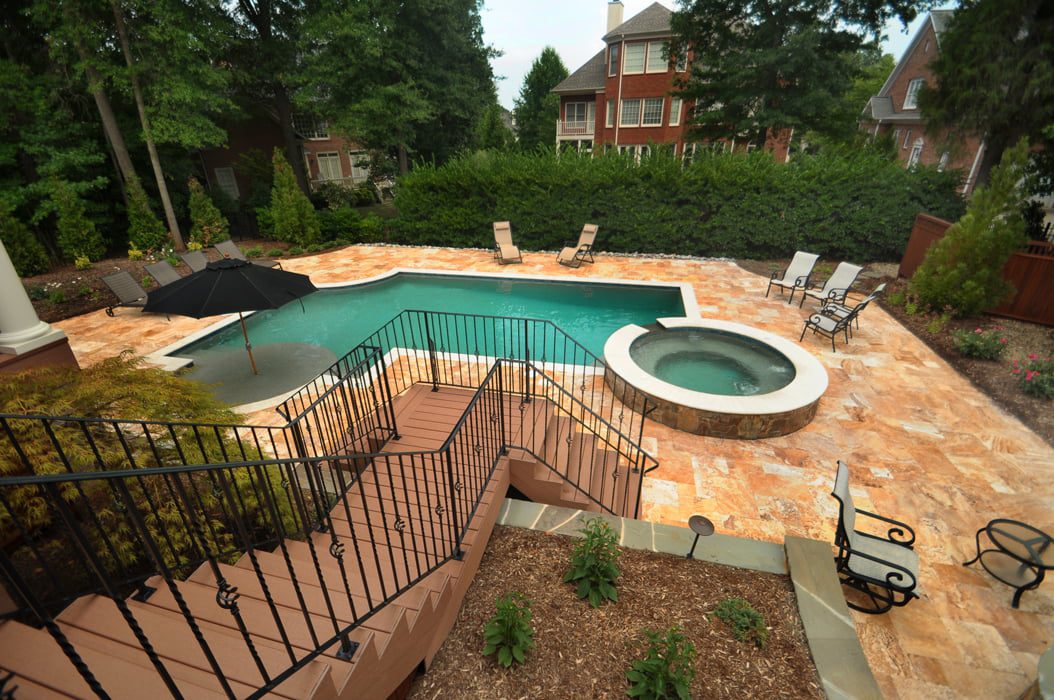 Outdoor Kitchens
At MetroGreenscape we can design, build, and install the perfect outdoor kitchen setup for homeowners in Charlotte, Concord, Rock Hill, Gastonia and nearby areas in North and South Carolina.
Cooking on the grill is a great way to entertain or just feed the family without heating up the kitchen. But scurrying back and forth from the kitchen to the patio can get old and takes some of the enjoyment out of the process. Make grilling easier and more pleasant by adding an outdoor kitchen. Even the simplest of setups can make outdoor cooking more efficient and the fanciest ones mean you will not have to go back inside until bedtime!
We might want to add something about our monthly cooking demonstrations partnered with WOLF grills. You will feel like you're on food network in the crowd!
Outdoor Fireplaces
Outdoor fireplaces and fire pits add beauty to your outdoor living space and provide a source of warmth and gathering during cool nights! But which one should you have? Do you like the idea of an outdoor fireplace or the new trend of outdoor fire pits?
Proper design will help you get the most warmth and beauty for your dollar; many portable and custom fireplaces are constructed to conserve warmth around their perimeter. Walls and masonry should be placed close by to absorb heat and gently radiate it back on people enjoying the fire.
Types of Fire Places:
Lavers and Fire Rings
Outdoor Fire Places
In-Ground Fire Pits
Masonry
Stand-Alone
Planning Example
Below is an example of one of our luxury plans that we will provide you. This helps you visualize the work being completed. The luxury plans are our most detailed and allow you to see all changes being made to the landscape as well as hardscaping and any grading updates. The luxury plans can be up to 15 pages with the highest level of detail.
Luxury Work Plans starting at $5000.00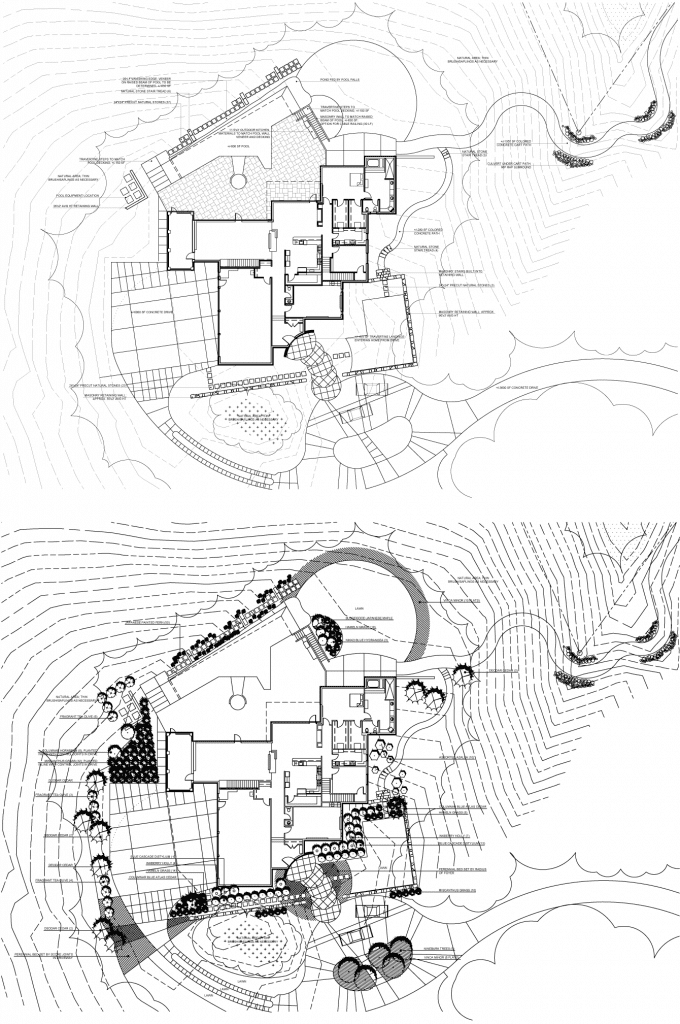 Request an estimate today!
Initial consultations $99
We design and build around your hopes, dreams and desires for your family, providing you with turnkey solutions so that you can surround yourself with a lush, healthy outdoor space without investing any of your own time.
How We Can Help
Landscaping Services in Charlotte
Whether just a weekly lawn mowing, or an entire custom patio, kitchen and outdoor living space we have a skill set in project management to ensure.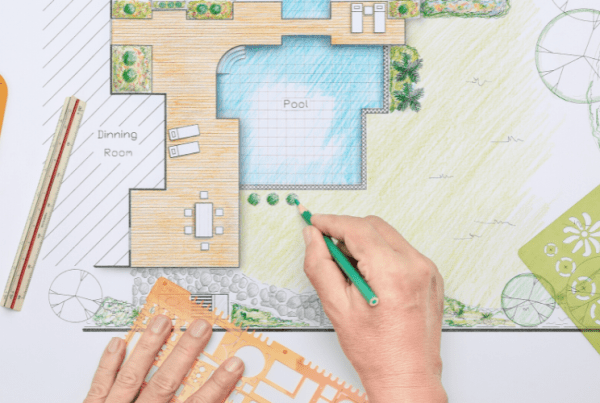 If you are considering adding a swimming pool in your backyard, you probably have a…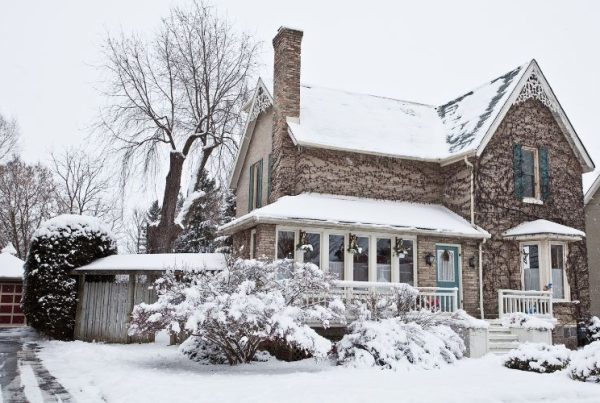 Even though your lawn might not be as green and lush as it once was…