Follow Our Easy 3-Step Process
Schedule a time for one of our pros to evaluate where you want your desired fire pit project.
Request a consultation today!
Initial consultations $99
We design and build around your hopes, dreams and desires for your family, providing you with turnkey solutions so that you can surround yourself with a lush, healthy outdoor space without investing any of your own time.
To design the perfect fire pit, we start with a one-on-one consultation to fully understand your vision. Learn more about our consultation process or go ahead and book yours today!
Year-round beauty & functionality
Fire Pits: The Charlotte Backyard Essential
An outdoor fire pit and custom patio design can be enjoyed year-round in the moderate climate of Charlotte and the surrounding cities of Concord, Rock Hill, Gastonia, Mooresville and Huntersville. An outdoor fire pit is the perfect addition to your landscape, adding beauty to your yard – as well as creating additional outdoor living space.
During the milder weather of the spring, summer and autumn, you and your guests will enjoy the flicker of flames and the glow of dying embers. When colder weather sets in, you'll gather around the warmth of a well-designed outdoor fire pit. And no matter the season, kids of all ages will enjoy roasting marshmallows and making s'mores.
Ready to add an outdoor fire pit to your home? Schedule a consultation today!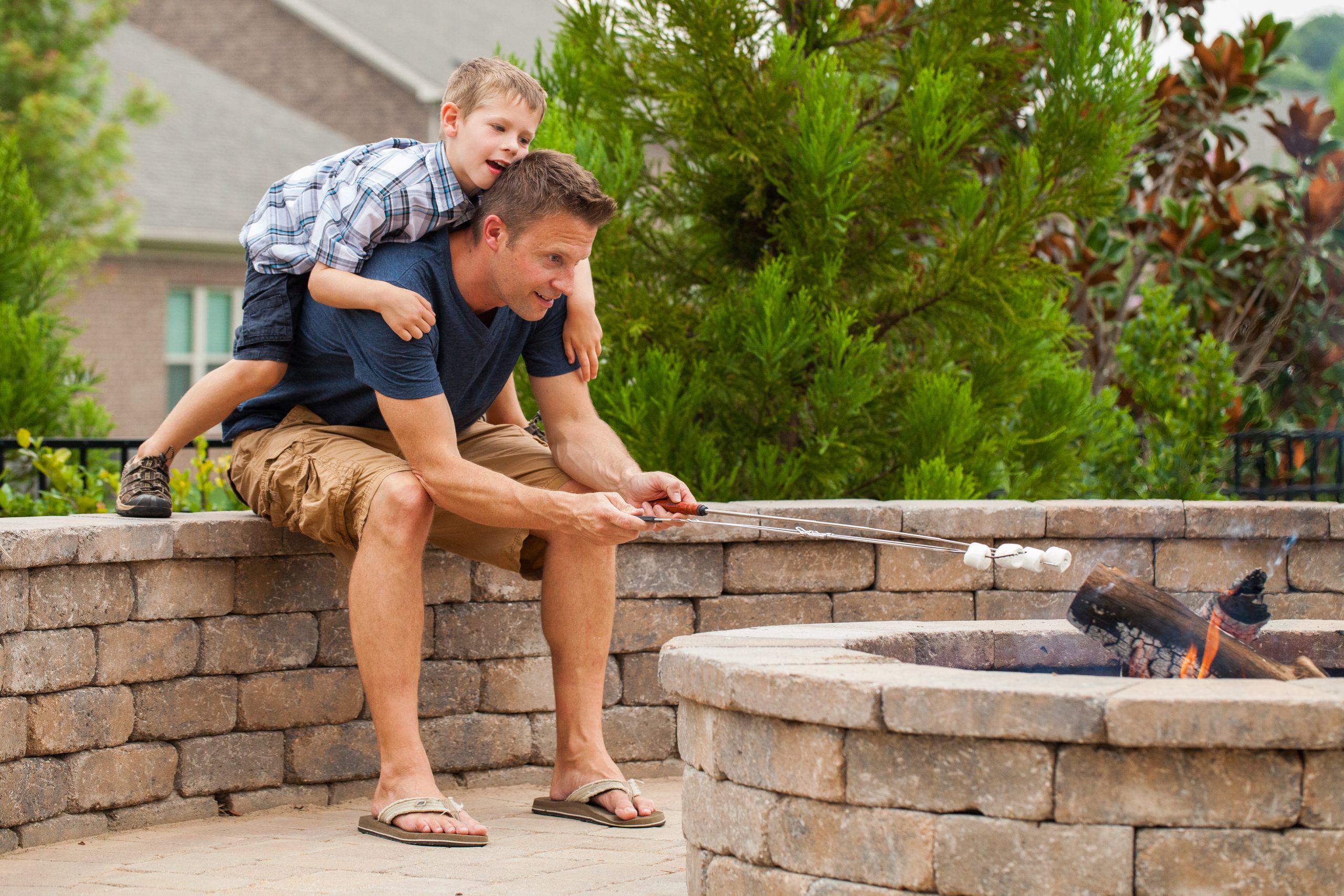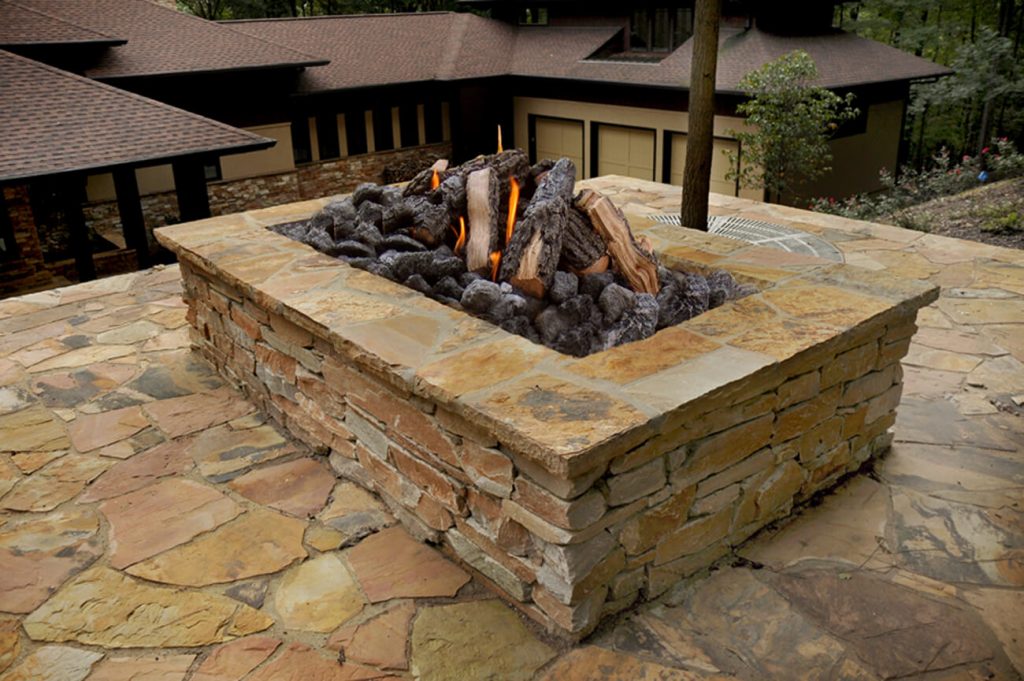 Helpful Information
Let Us Inspire Your Fire Pit Design
When you're ready to take your outdoor living space to the next level with a custom fire pit, contact the MetroGreenscape team. Our professional hardscape design team will meet with you in your home to create a fire pit design that complements your outdoor style and décor. (There is a small initial consultation fee of $99 for this visit.) Working with your input, our design team will custom design an outdoor space that is an extension of your home and a reflection of your personal style.
Using the information gathered during this meeting, our team will diligently work to create a comprehensive fire pit design that is both functional and attractive. Our design layouts incorporate a high level of detail and specificity, with the result a custom design that is uniquely your own.
Schedule Consultation ›
Choosing Fire Pit Materials, Type, and Seating
During our consultation with you, we'll determine the types of materials to use in your fire pit design, along with any other hardscape features you'd like to add. Perhaps you want a modern contoured and sculpted concrete fire pit. Or maybe you envision a stone fire pit made of natural materials to integrate into an established natural design concept. Or perhaps you want a fire pit created using manmade hardscape materials such as brick or decorative blocks. We use a wide range of quality building materials to ensure you get the most from your new outdoor fire pit installation.
We'll also visit with you about the type of fire pit you want. Maybe a traditional wood-burning fire pit will meet your needs. Or, perhaps, a fire pit table is what you had in mind. During our consultation with you, we'll discuss these choices and many more.
We'll also talk with you about your seating requirements. Will this fire pit be the spot for small, family get-togethers? Or will this be the center of the party? We'll look at the number of people you'd like to fit around your outdoor fire pit and how you'd like the seating to be arranged. We'll create a seating arrangement that meets your needs.
Constructing Your Dream Fire Pit
Once the design is complete, our design team will pass the baton to our fire pit contractors. They will turn your dream from paper to reality, one stone at a time. We'll carefully manage every detail until your dream outdoor fire pit is complete.
When we're finished, be ready to invite guests over to enjoy your wonderful new hardscape-designed outdoor living area, centered around a beautiful fire pit. Don't forget the marshmallows.
Your custom outdoor fire pit will become the central feature in an outdoor living area that is an extension of your home. It will be attractive, as well as functional. Those who sit around it will enjoy the many intentional, thoughtful details that will go into the design of your outdoor living space.
Schedule Consultation ›
Take the First Step Toward Your Dream Fire Pit
Check out our gallery of completed projects to see the type and quality of work that we can do for you. The gallery might also inspire ideas for features you may want to add to your outdoor fire pit design and installation. If you'd like even more ideas to get your creative juices flowing, check out the various features and materials shown at the bottom of our design layout page – just scroll below the sample layout to view them.
MetroGreenscape is a hardscape design company in the Charlotte, NC area that specializes in custom hardscape designs, including outdoor fire pits and many other hardscape features. Our team will work with you to convert your ideas into a customized design that becomes an outdoor living area that is a true extension of your home. We work with homeowners across the metropolitan area, including Concord, Rock Hill, Gastonia, Mooresville, and Huntersville.
Schedule Consultation ›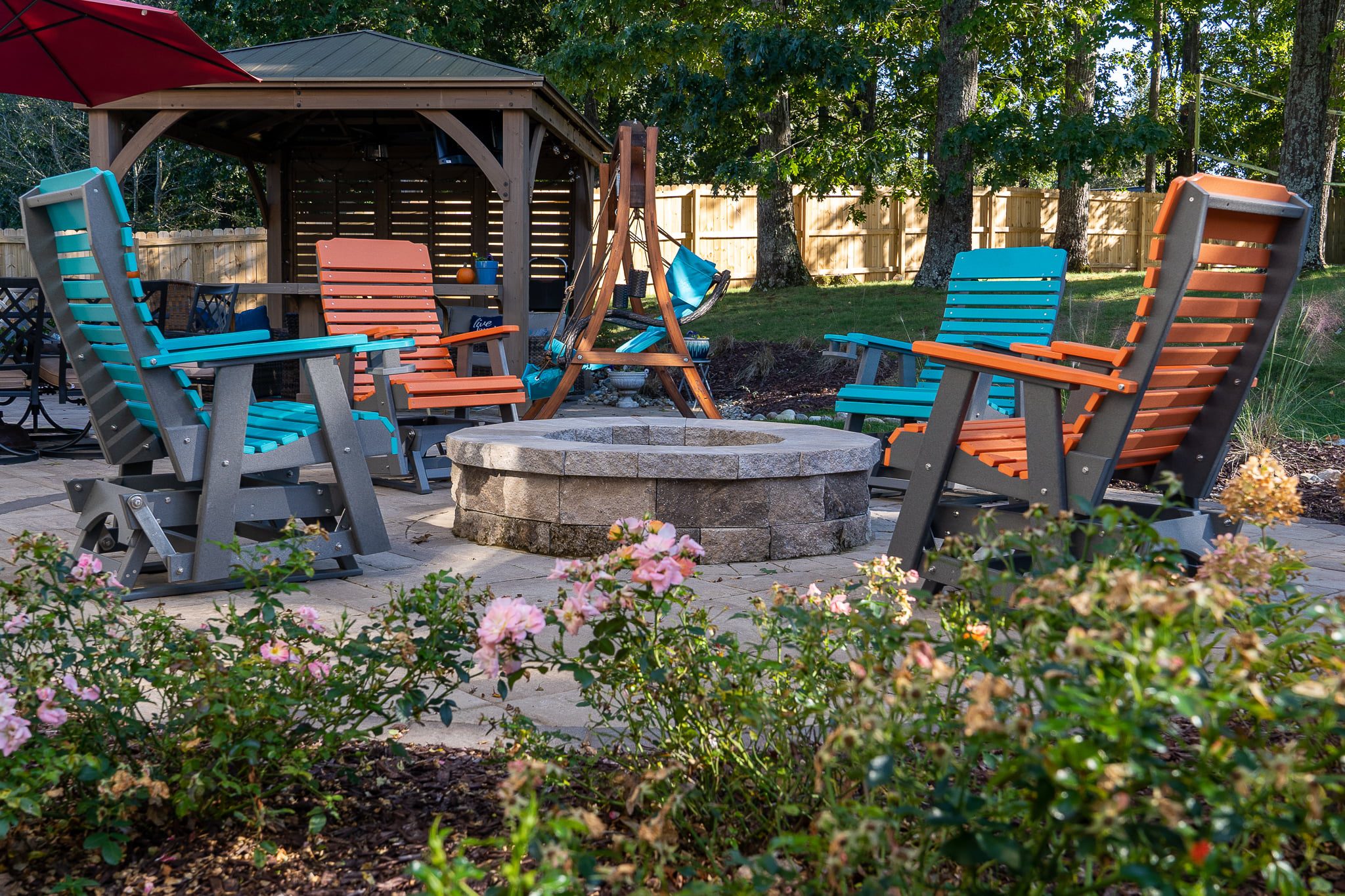 Everything Outdoorsy
Add-On Services to Complement Your Custom Fire Pit
Whether just a weekly lawn mowing, or an entire custom patio, kitchen and outdoor living space we have a skill set in project management to ensure.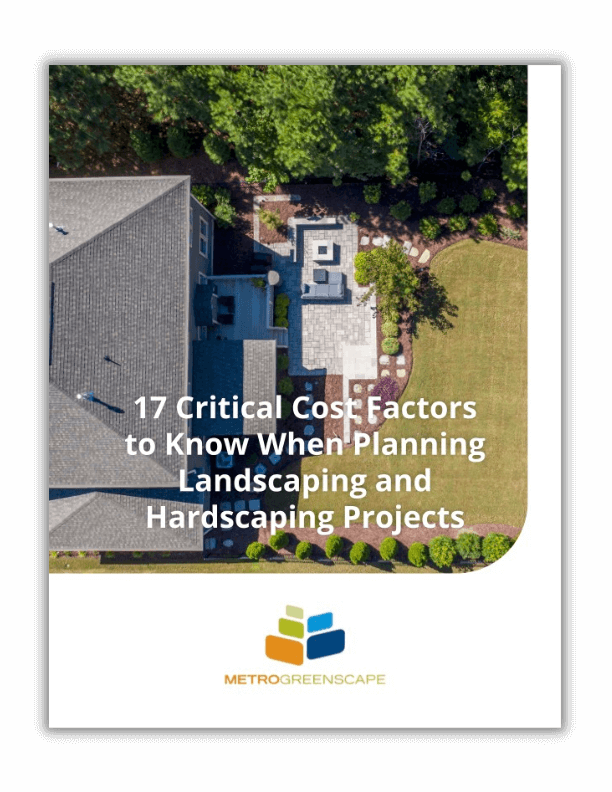 Download Our Free Guide: How to Plan Your Project
Discover 17 critical cost factors you should know while planning your next landscaping or hardscaping project.
Step 1:  Fill out this form and get the guide
Step 2:  We'll email you the PDF.
Step 3:  Learn everything you need to know about planning your project.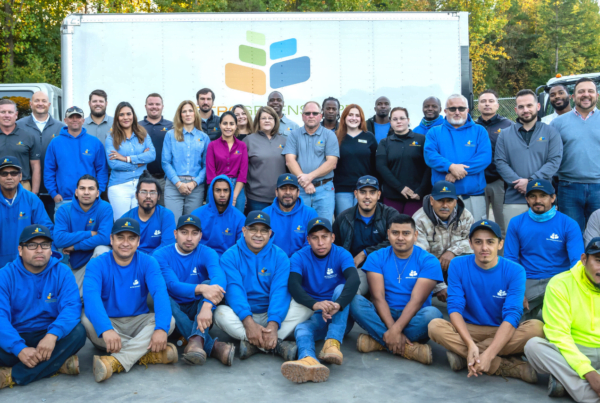 Looking for landscaping jobs Charlotte, NC? MetroGreenscape was recently honored as one of the top…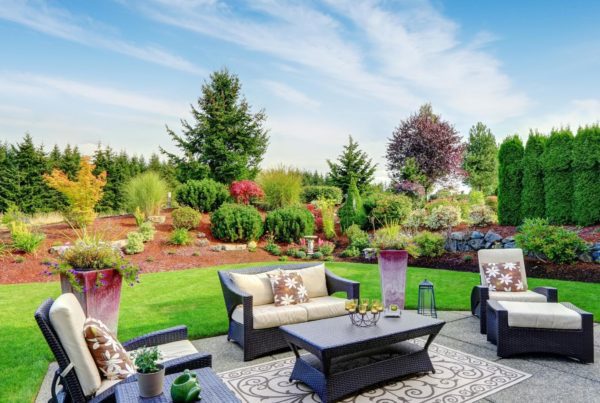 Many Charlotte homeowners schedule outdoor remodeling projects across the span of several years. One spring,…