Lawn Care Services in Charlotte
Planning Tips
Planning for Lawn Care Success
When a member of our team is working with your yard, it means we've got a personal stake in how your outdoor space looks. We take great pride in making sure your lawn and landscape are healthy and thriving.
We offer a variety of Charlotte lawn care services designed to meet the individual needs of your property. We've got it covered, from essential lawn mowing services to additional lawn treatments when your grass needs a little extra boost. You can also add extra services onto your base package so your lawn gets the care it needs.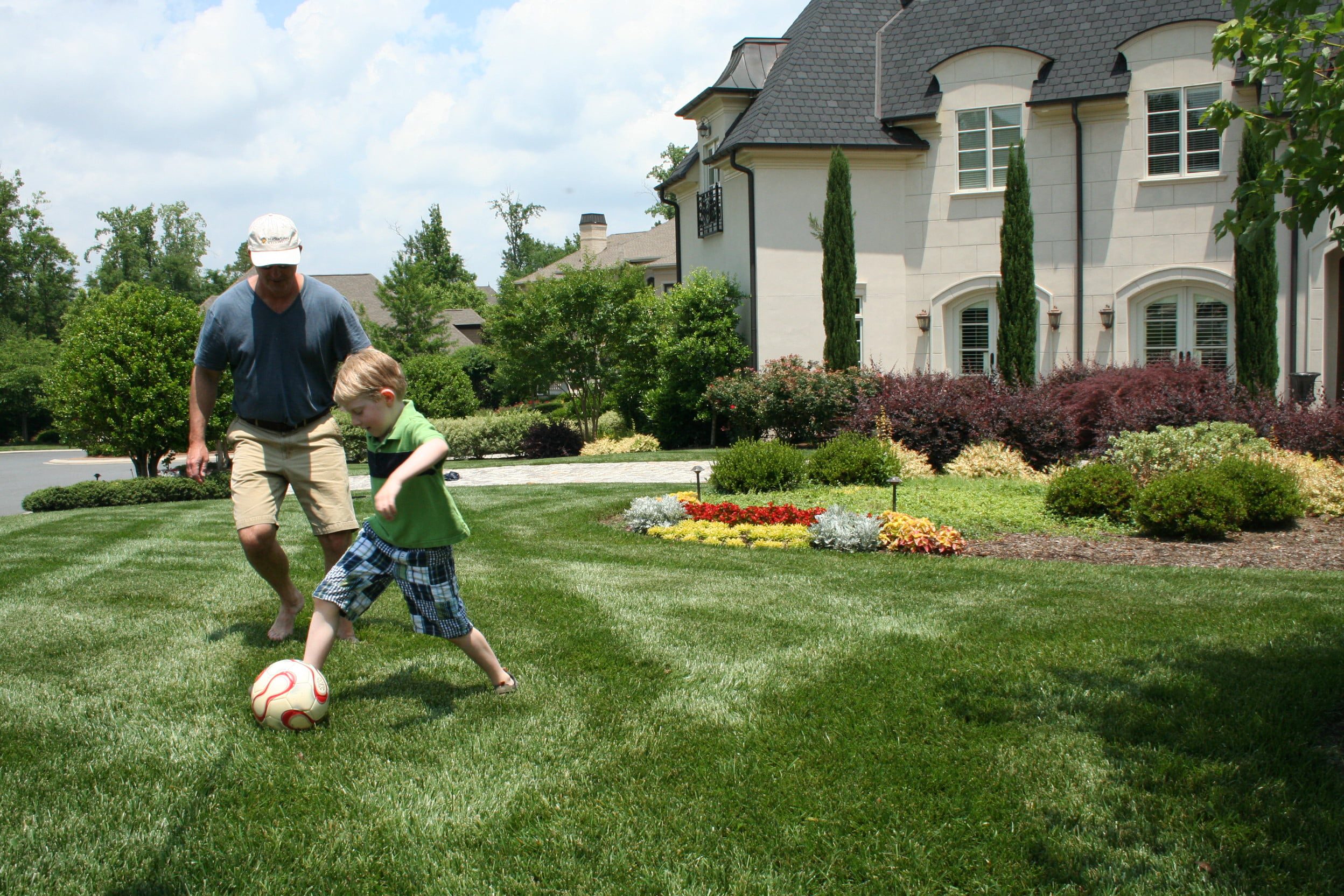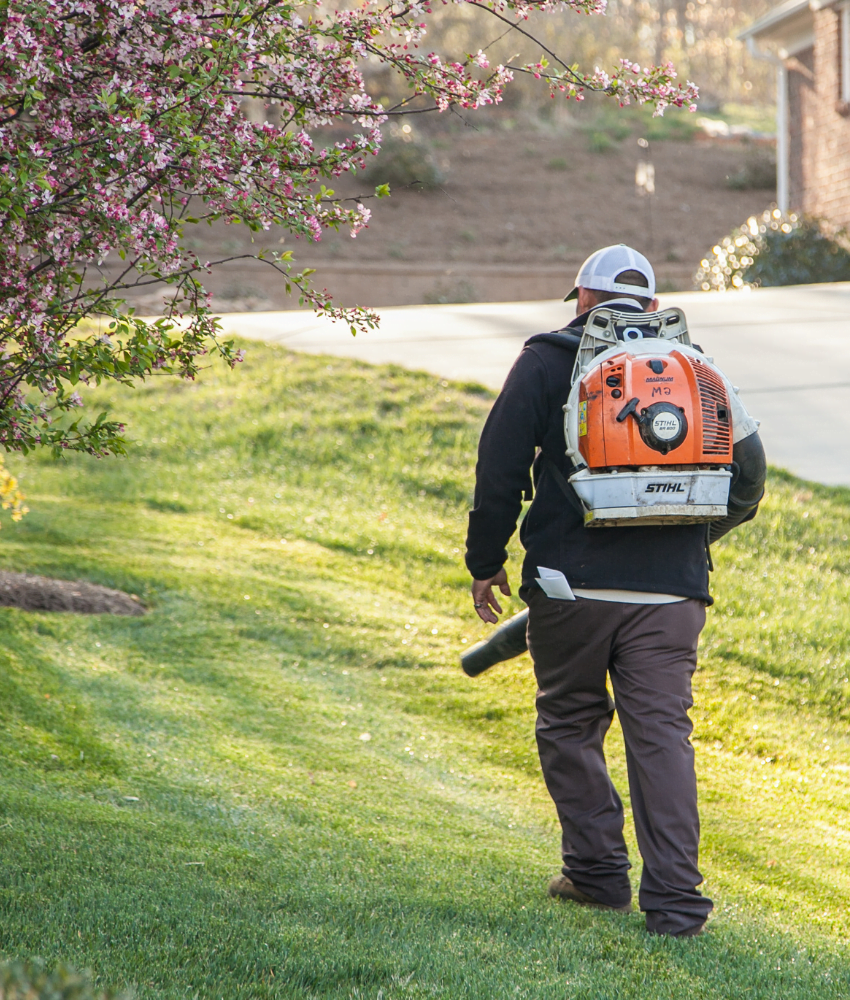 Helpful Information
Top 3 Things to Know about Charlotte Lawn Care
A well manicured lawn won't happen all by itself. Landscapes need routine mowing, fertilization, and seasonal maintenance to thrive all year long. Every yard has its own unique needs, but these are the top three things to know about caring for your Charlotte lawn.
Stay with the Seasons
When the seasons change, your lawn care needs change too. You can mow your lawn once or twice in the winter, but that won't be enough for summertime when grass grows faster.
Water When Needed
Hydrated grass is healthy grass. Charlotte summers are known for reaching the upper 90s, so it's important to keep your grass well watered, either manually or with an irrigation system.
Fertilize for Results
Fertilizer helps keep soil quality high to help your grass grow strong. The best times to fertilize Charlotte lawn are in late winter and early spring before grass growing season.
How We Can Help
Charlotte Lawn Care Services
Your lawn is as unique as your home. That's why MetroGreenscape offers annual lawn care packages in Charlotte, each of which can be customized to your property's unique needs. Our lawn care services start at $300/month and provide top of the line lawn care and yard maintenance for your landscape and grass.
Stay one step ahead and keep grass looking clean-cut with weekly lawn maintenance.
During dry months or irregular rainfall, keep your grass watered with irrigation management.
Turf Services
Enjoy the benefits of quick and easy grass coverage with turf installation and maintenance services.
Aeration
Reduce soil compaction and allow nutrients to cycle through the soil with proper aeration services.
Grass Seeding
Get thicker, healthy-looking grass by filling in bare areas with seed.
Landscapes can go from day to night with outdoor lighting to illuminate your lawn.
Weed Prevention Treatments
Remove pesky, invasive weeds that compete for nutrients in the soil.
Mulch & Needles
Mulch and needles create insulation to regulate soil temperatures throughout the year.
Seasonal Color
Bring out colors and textures within your landscape throughout the year with our seasonal color solutions.
Leaf Removal
Our leaf removal services ensure that grass roots have access to water, nutrients, and airflow.
Winter Service Visits
Prepare for spring by using the winter months to trim, fertilize, mulch, and more.
Plant Health Care
Give plants the proper water, sunlight, and nutrients to grow
Quality Audits
We stay one step ahead by performing regular quality audits to ensure we're delivering the best Charlotte lawn care. We're committed to results and quality workmanship.
Request a Lawn Care Estimate Today
Ready to give your lawn some curb appeal? MetroGreenscape's full-service Charlotte lawn care services take yard work tasks off your plate. We handle all aspects of lawn care so you can relax and enjoy your outdoor space with family and friends.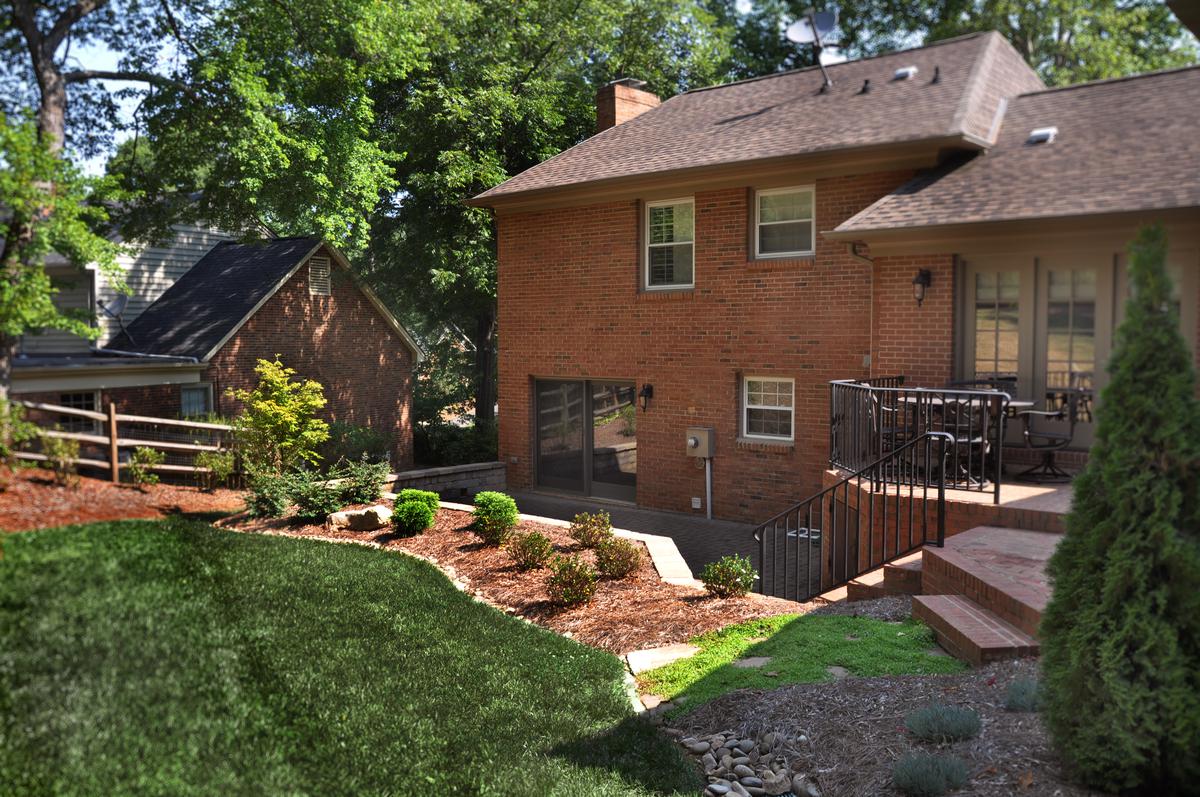 More Information
Which Lawn Care Service is Right for You?
Seasonal Advice
Caring for Your Lawn Throughout the Year
The best lawn care services adapt to meet the needs of the seasons. At MetroGreenscape, we have both cool and warm season services that are designed to enhance the soil structure and produce a dense, healthy root system for overall sustainability.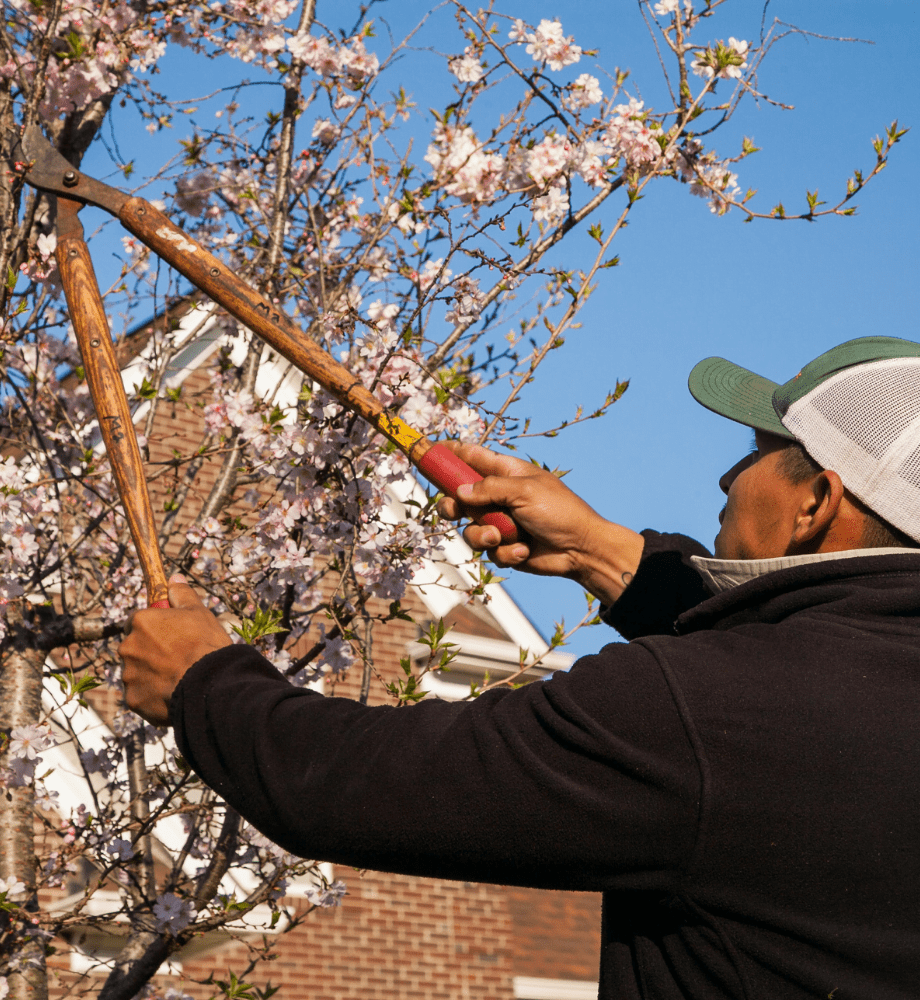 Related Lawn Care Projects
Looking for More Information About Lawn Care?
We'll let you in on the tricks of the trade with helpful blogs and resources on all things lawn care.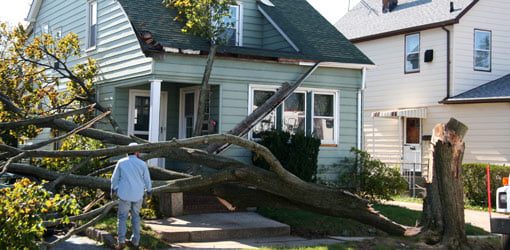 Even though Charlotte is about four hours inland, hurricanes still come through from time to…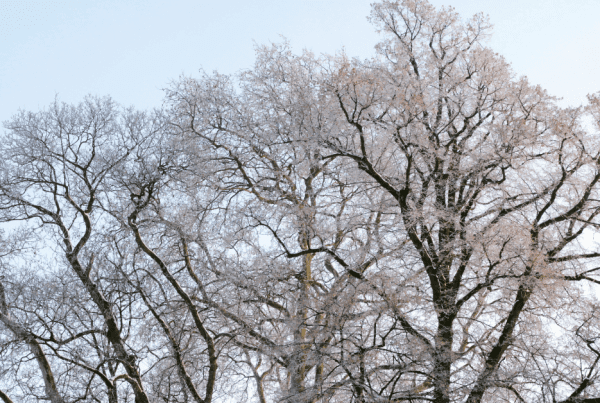 Scott at MetroGreenscape gives homeowners last minute cold weather tips for preparing lawns for the…
Charlotte Lawn Care Frequently Asked Questions
How much does Charlotte lawn care cost per month?
Lawn care typically starts at $300 per month. That includes weekly lawn mowing and trimming along with other essential maintenance. However, the average cost of lawn care in Charlotte and around the country will vary greatly depending on what services are included, as well as their frequency. For example, lawn care and maintenance that doesn't include landscape maintenance will be less expensive than a combination package.
Is it best to fertilize your lawn before or after rain?
In many cases, the most effective time to fertilize is when you don't expect any rain for two to three days. At this time, you should fertilize, lightly water your lawn, and let the fertilizer sink into the soil. If you must fertilize around rain, you should fertilize before a light rain, but after heavy rain. Light rain can perform the same function as watering your lawn after you fertilize, helping the fertilizer penetrate the soil. Heavy rain, however, can wash away fertilizer.
Will watering dead grass help it grow back?
If your grass is dead, watering it will not bring it back. You need to reseed your lawn or prepare it for sod installation instead. MetroGreenscape's lawn care services can help with both these tasks. However, it's possible your grass isn't actually dead. During dry periods, grass may turn brown but not be dead. If it's been less than six weeks since your grass turned brown, you can try watering it and the moisture may stimulate the live roots to start growing new grass.
Why is my grass dying in patches?
Grass may die in patches for several reasons, including disease or fungus, too much fertilizer being laid down in certain areas, or even improper lawn mowing. Lawn care companies like MetroGreenscape can help prevent dead patches in your grass by ensuring lawn cutting services are done properly, along with even fertilizer application during the proper season. If your grass is dying from a fungus or other disease, we will provide control methods to eradicate the problem, then reseed the dead patches of grass so your lawn is full and beautiful again.
Why should I hire a lawn care service in Charlotte, NC?
Most homeowners hire lawn care services for one of two reasons: convenience or expertise. A lawn care service can greatly improve your life and make owning a home far more convenient. You no longer need to know your lawn or watch for common diseases or pests. With lawn care services, homeowners can simply enjoy their outdoor spaces without the usual lawn maintenance. Lawn care service providers also have more expertise than most homeowners. In Charlotte, professional lawn care companies understand how North Carolina's heat and humidity affect lawns and the drainage problems that come with high amounts of spring rain. That expertise helps keep your lawn healthier and free from diseases and pests.