Follow Our Easy 3-Step Process
Schedule a time for one of our pros to evaluate where you want your desired walkway or stairs.
Request a custom consultation today!
Initial consultations $99
Are you ready to build your custom outdoor walkway and staircase? Let's start with a consultation. We'll work with you to ensure that your next project lives up to all of your dreams while staying within your preferred budget.
Learn more about our consultation process or go ahead and book yours today!
Designing Walkways That Suit Your Space
Walkways and staircases serve concrete purposes across your property. They make your border and hills simpler to navigate. At the same time, these practical installations can also reflect your sense of aesthetics.
The MetroGreenscape team knows the value of balancing beauty with purpose. That's why we work hard to ensure your walkway and stair designs add more than one kind of value to your property. We'll work with you to determine what materials can best stand up to your slopes, not to mention the weather in Charlotte, NC. The custom outdoor walkways and stairs that you dream up can not only be long-lasting, but they can also integrate smoothly into the overall look of your yard.
Schedule Consultation ›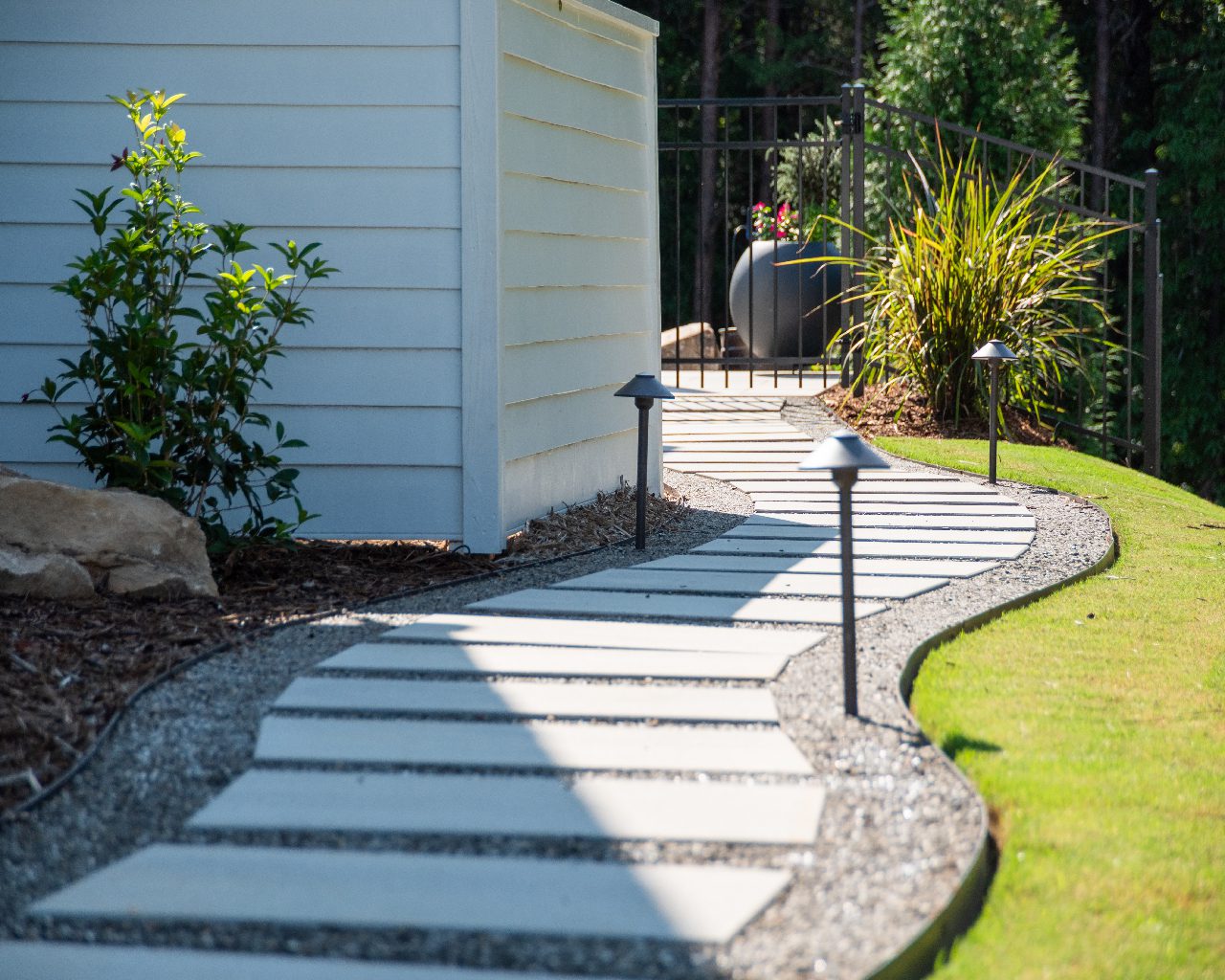 Our Process: Building Your Walkway and Steps in Charlotte
With several decades of experience under our belts, we make installing new walkways and stairs throughout your property simple. Our craftsmen will work with you every step of the way, ensuring that you not only design the walkways of your dreams but that the installation process goes as smoothly as possible.
When we start to bring your walkways and stairs together, we consider the following factors:
Location
We can't build the best walkways or stairs for your home without knowing the lay of the land first. As you brainstorm what kind of walkways you want to invest in, then we can pop out to your property and see what kind of lay we're working with. We'll take your preferred design into account while also tackling any obstacles that might get in the way of your perfect vision.
Soil 
Your soil plays a pretty significant role in our ability to lay materials throughout your lawn effectively. So we'll assess the quality of your soil as well as its load-bearing capacity to determine what kind of stairs (and what dimensions) may best suit your home.
Design
At the end of the day, you'll want to install a walkway or set of stairs that are both functional and beautiful. As you consult with our team, we'll make sure that we find the perfect marriage of both of these goals. By the time your installation is complete, you should be able to enjoy stairs and walkways that hold steady in your lawn while noticeably increasing the value of your property.
Schedule Consultation ›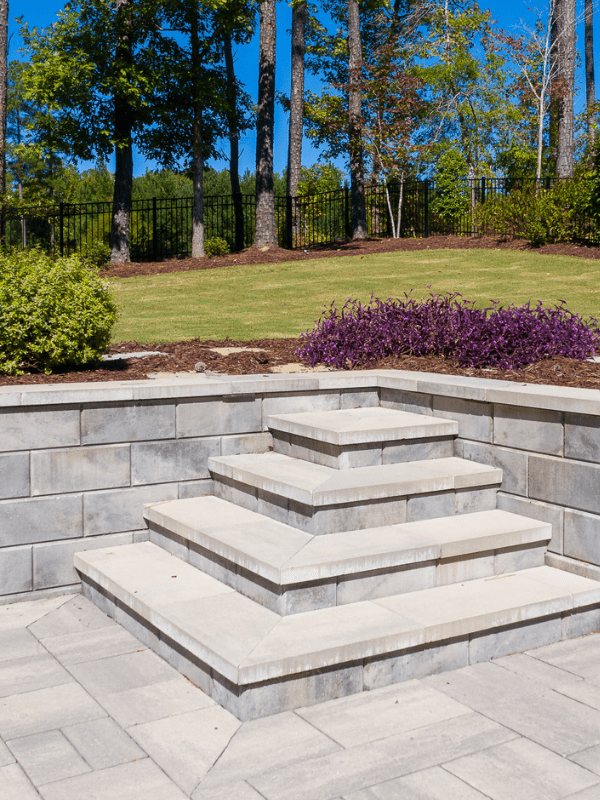 Cost of Custom Outdoor Walkways & Stairs in Charlotte
Your outdoor walkway and staircase project is highly unique. The cost of its installation is going to be just as individualized. With that in mind, be sure to sit down with one of our team members to get a project estimate before you begin. We can work together to identify the walkway and staircase features you'd love as well as those that suit your budget.
As you're building a walkway and staircase, you'll want to consider the following points:
Slope integration and excavation

Any unique obstacles throughout your lawn

Your soil's ability to support your preferred materials

The materials themselves
Our team can bring together an installation for you for just $99. So get in touch, and we'll outline all of the different ways you can bring your dream outdoor walkway and stairs to life.
Schedule Consultation ›
Outdoor Living Spaces Gallery
Need some inspiration for your outdoor living space? Check out some of images of outdoor patios that we've worked on in Charlotte and surrounding areas. We can help you create a custom outdoor patio like these, or one that's completely unique to your home.
Charlotte Outdoor Stairs & Walkways FAQ
Schedule Consultation ›
Does a Walkway Add Value to a Home?
Outdoor walkways improve the usability of your property. As such, they can add value to your home.
What Is the Best Material for Outside Steps?
Natural stone steps, pavers and retaining wall stones are the best materials for outdoor stairs in Charlotte, NC. These materials are incredibly durable and slow to sink, should your soil and local weather conspire against you. What's more, they don't require much maintenance.
What Materials Can I Use for a Walkway?
When you build a custom outdoor walkway, you'll want to use non-porous, long-lasting, and weather-treated materials. Some available materials include gravel, natural stone, and clay brick.
What Is the Most Durable Walkway?
Pavers or natural stone are the most durable outdoor stair and walkway materials. While these materials can take on water damage over time, it takes decades for most to show signs of wear and tear. Weather-treat your stairs to better contend with Charlotte, NC, weather, and your new walkway and steps can last even longer.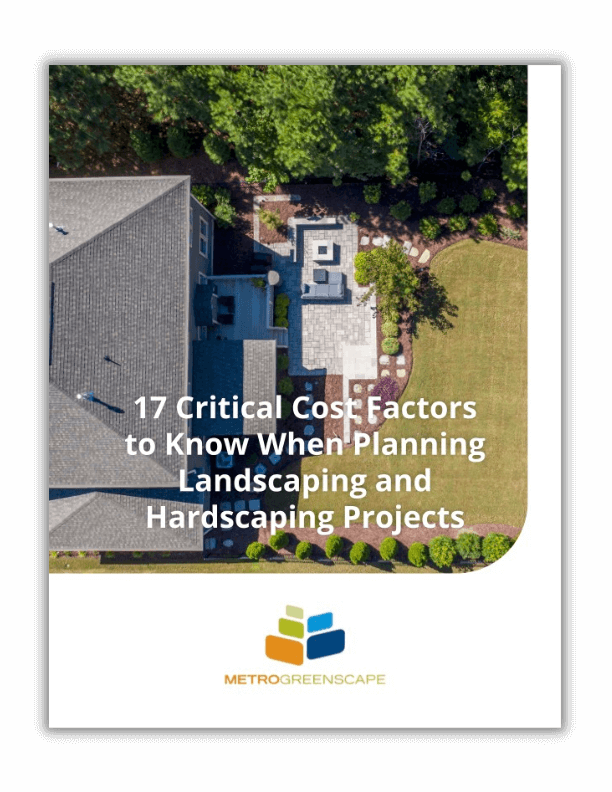 Download Our Free Guide: How to Plan Your Project
Discover 17 critical cost factors you should know while planning your next landscaping or hardscaping project.
Step 1:  Fill out this form and get the guide
Step 2:  We'll email you the PDF.
Step 3:  Learn everything you need to know about planning your project.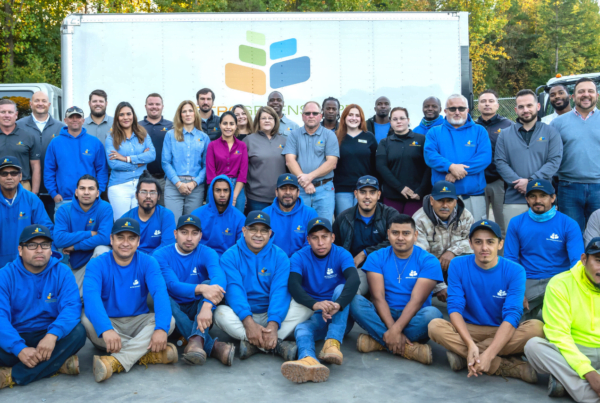 Looking for landscaping jobs Charlotte, NC? MetroGreenscape was recently honored as one of the top…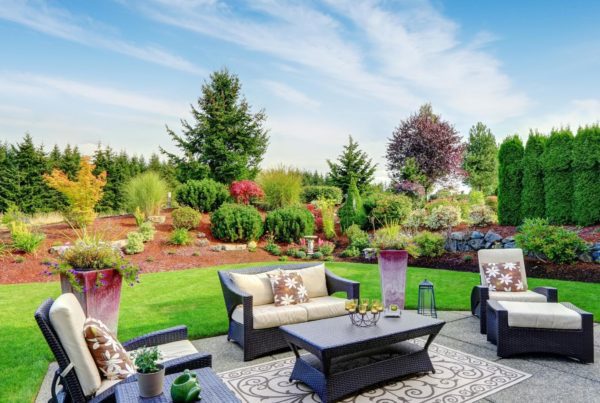 Many Charlotte homeowners schedule outdoor remodeling projects across the span of several years. One spring,…