Custom In-Ground Swimming Pools
Pool Design
Our pool and outdoor living development team work closely with you to ensure that the design, construction and completion stages are on schedule and in budget. We are conscious of all required permits, inspections and special water and plumbing requirements that a pool installation project demands. Since we are outdoor living specialists, we also understand where to properly place a pool in association with varying property grades and circumstances. We can then make the area around the pool a true showplace, and functional outdoor living space for your family to enjoy.
When you decide to have us create your swimming pool, in addition to permitting and inspections, we will take care of all the extra necessities including excavation, pool decking and coping, and fence installation to keep the area safe.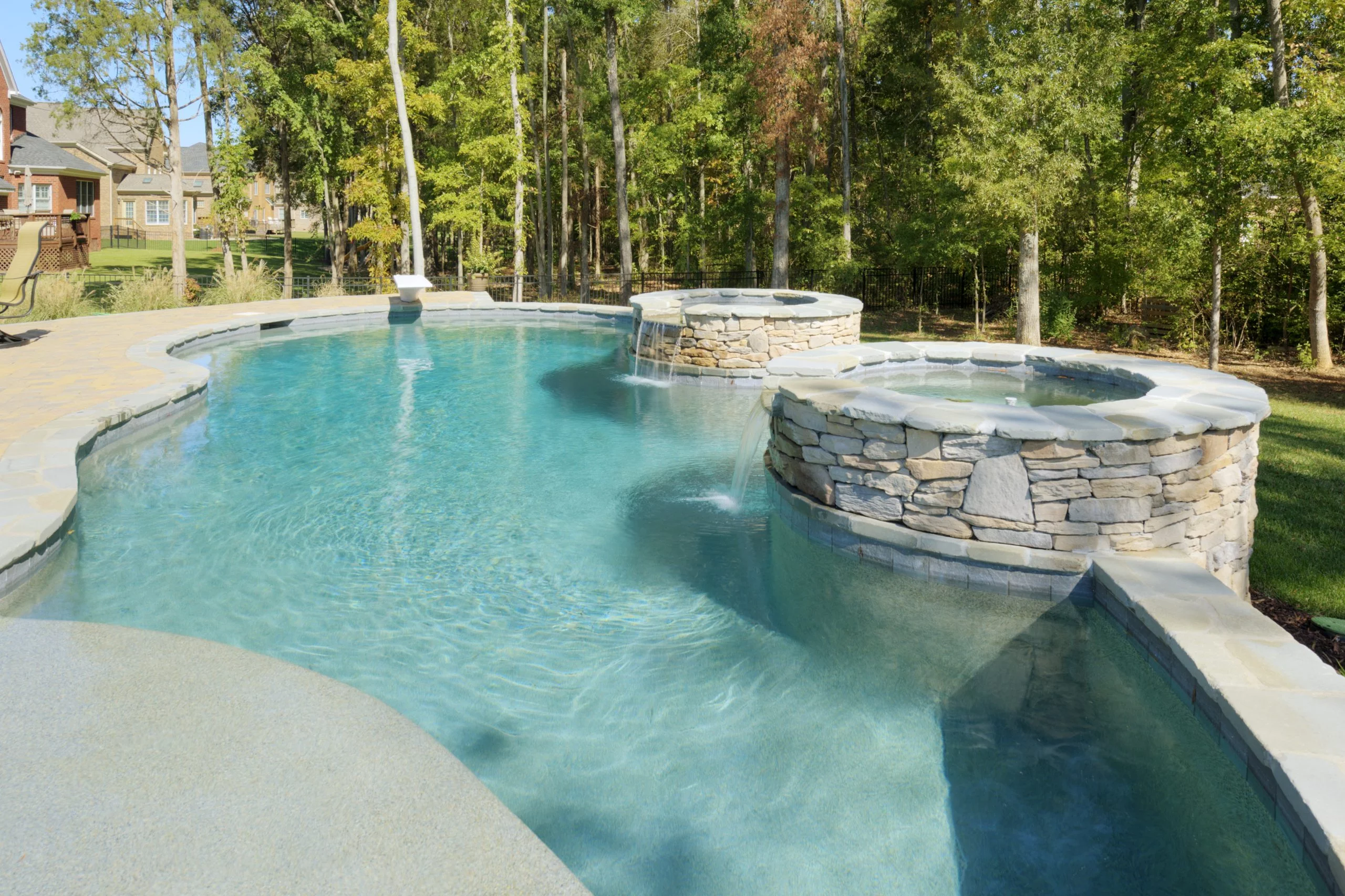 Helpful Information
Planning Example
Below is an example of one of our pool plans that we will provide you. This helps you visualize the work being completed. The pool plans are usually up to 10 pages and are detailed enough for you to see the pool and any landscaping changes that will be made around your home.
Pool Plans starting at $3000.00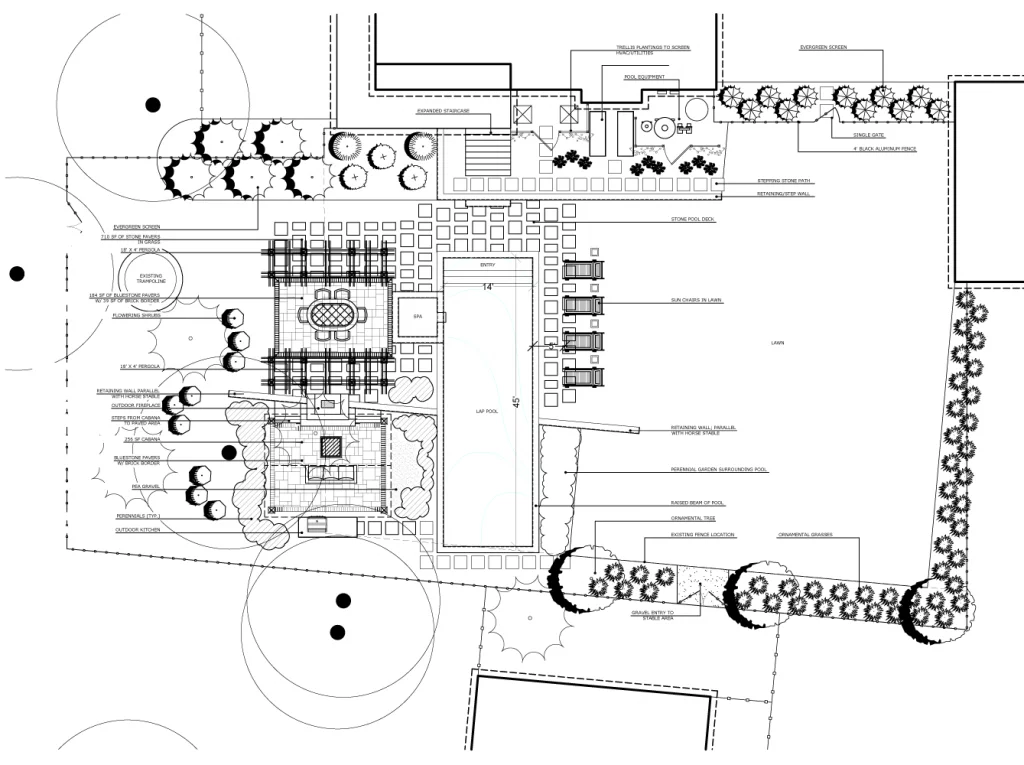 Request an estimate today
Initial consultations $99
We design and build around your hopes, dreams and desires for your family, providing you with turnkey solutions so that you can surround yourself with a lush, healthy outdoor space without investing any of your own time.
How We Can Help
Landscaping Services in Charlotte
Whether just a weekly lawn mowing, or an entire custom patio, kitchen and outdoor living space we have a skill set in project management to ensure.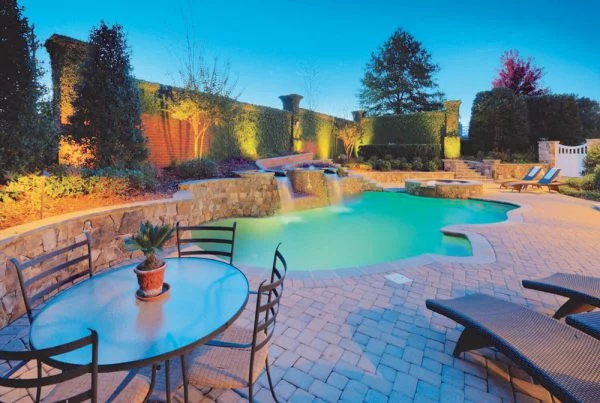 Having a pool in your backyard is like having a giant magnet in your yard…