Request a Consultation Today
We understand that custom pools, landscaping, hardscaping, and lawn care services are large projects. That's why we want to make the payment and financing as easy as possible so you can start enjoying your backyard oasis sooner. 
The first step? Schedule a consultation with one of our experts. We'll discuss your budget and project costs to devise a plan to make it happen! 
Learn more about our consultation process or go ahead and book yours today!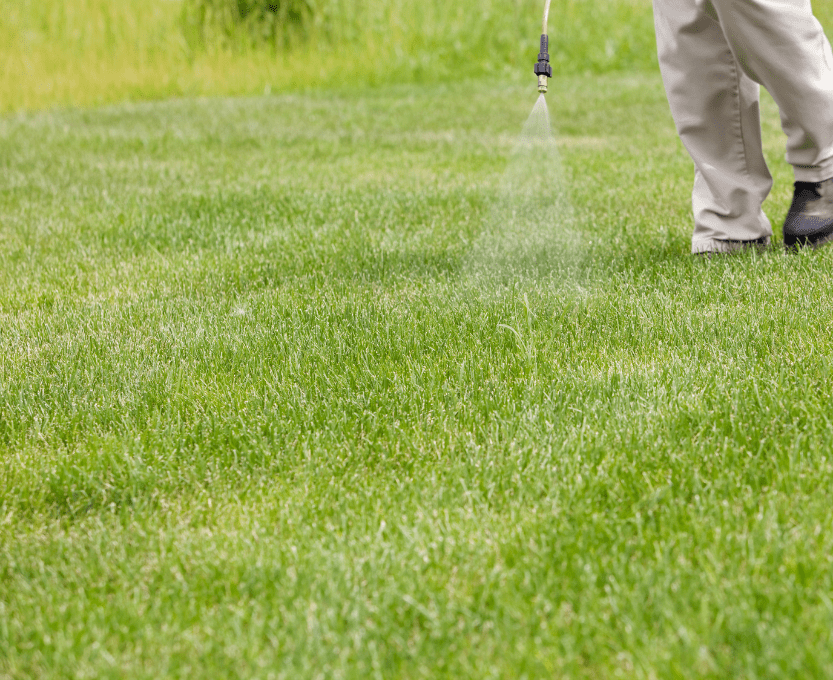 Charlotte Lawn Care & Maintenance Pricing
We're committed to the satisfaction of our customers for the long haul. Your lawn must stay healthy for it to be a beautiful and inviting place for your family. That's why we offer our Lawn Care & Maintenance package. This comprehensive package, which starts at $325/month, includes:
Why Choose Our Lawn Care & Maintenance Package?
The reality is that beautiful and healthy outdoor spaces need consistent love and attention throughout the year. With our Lawn Care & Maintenance Package, we identify exactly what your lawn needs each month and feed and care for it so it continues to thrive. 
That's why we don't offer a la carte lawn maintenance services. With our Lawn Care & Maintenance Package, we have full control over the process, which allows us to fully own the results. 
Schedule a Consultation ›
*Additional landscaping services are available for an additional cost to Lawn Care & Maintenance Package subscribers.
Charlotte Landscaping & Hardscaping Pricing
Every family is unique and their outdoor living spaces should be too!  That's why we don't use one-size-fits-all pricing for our customers. Each of our customers receives a fully customizable quote that will deliver the hardscapes and landscapes that are the perfect fit for their property. 
To give you a customized estimate, we do a consultation at your property so that we can evaluate your landscape. 
Browse our recent projects to see the size and scope of our typical projects, many of which start at $10,000+.
Schedule a Consultation ›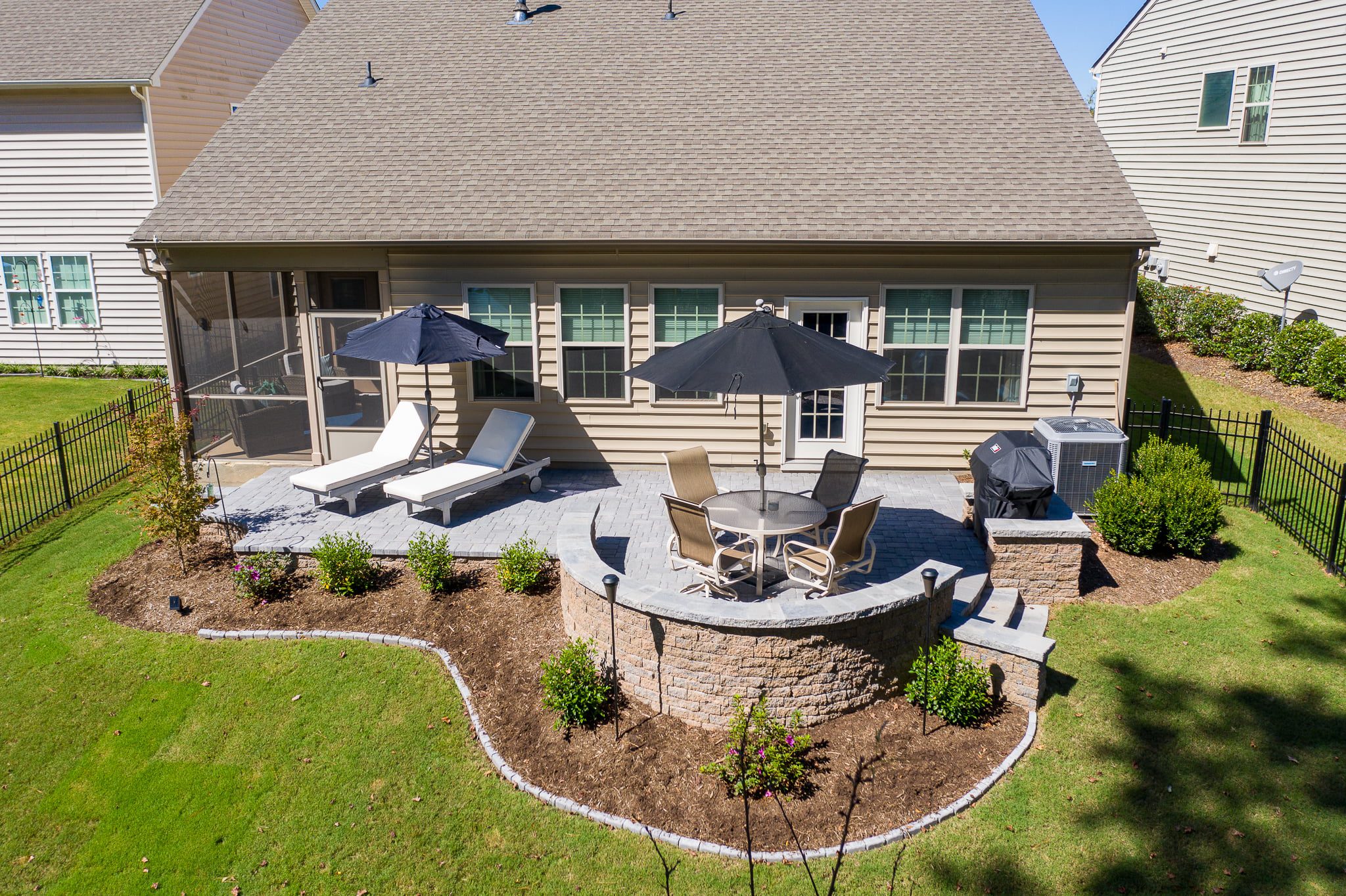 How to Finance Your Outdoor Living Project in 4 Simple Steps
Consultation —

During your consultation, our team will work to understand your vision and survey your property to build you a customized plan to make it happen. Consultations start at $100; if you move forward with the project, we'll credit the $100 towards your project costs.

Follow-Up Call —

After taking your consultation notes back to our design team, we'll call you to discuss a price range, potential cost efficiencies, and next steps. 

Estimate —

We'll put together a clear estimate for you to review so you know exactly what to expect. 

Financing —

Explore financing options to start building your dream project.
For more information on our pricing details or financing options, schedule a consultation online or by calling 704-504-0980. Let MetroGreenscape turn your outdoor living vision into a reality – all while staying within your budget.
How We Can Help
Financing Options for Your Charlotte Outdoor Living Project
It can be difficult to pay for your landscape or hardscape project at once. Luckily, you can find a financing option that works with your budget. Start by getting pre-qualified and compare rates to find the right one for you. 
Get prequalified in 60 seconds

No effect on your credit score

Explore 0% APR financing*
*0% interest is for promotional period only
Get My Rate ›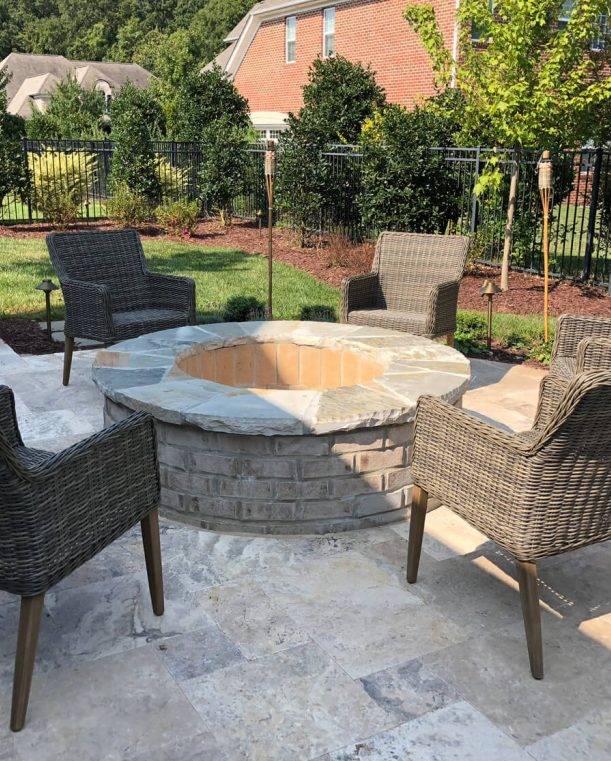 Charlotte Landscaping Pricing & Financing FAQs
Your competitors are cheaper, so why should I choose MetroGreenscape?
When it comes to creating and caring for your outdoor living spaces, you get what you pay for. We bring over 20 years of landscaping and hardscaping experience to our Charlotte customers. Over the years, we've watched many landscaping companies come and go. Our relentless pursuit of excellence – based on the trust we have with our customers – has been key to our success through the decades. Additionally, we source our plants and flowers from local suppliers who understand the soil and climate of the Queen City.
Will my landscape or hardscape project costs change?
Unanticipated material shortages may impact the price of your project after you receive your estimate. When this occurs, we always keep our customers updated and search for other options to keep your project as close to the estimate as possible.
Do you offer à la carte lawn care services, like mowing?
We are committed to the highest quality landscapes and hardscapes possible. As a result, we don't offer à la carte services such as mowing. This is because we can't control the quality of the results if we are not also taking care of the other aspects of lawncare that impact the health of your lawn.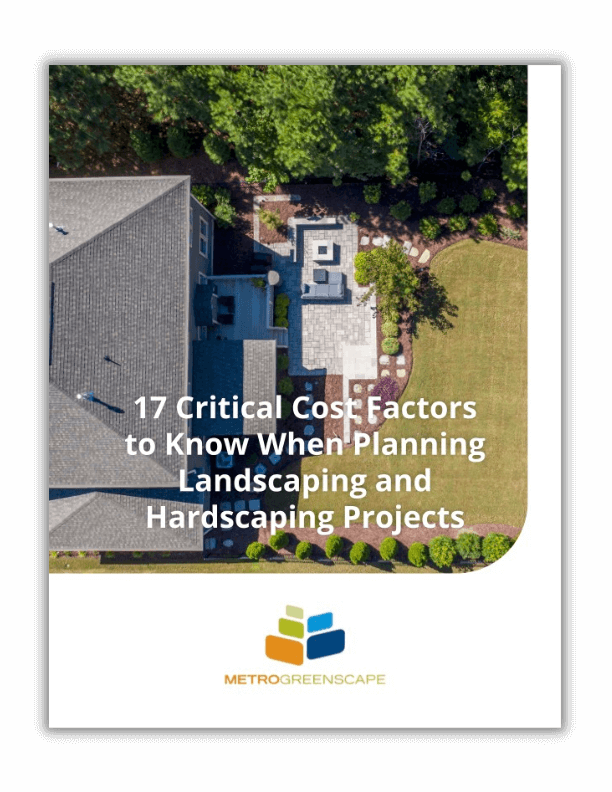 Download Our Free Guide: How to Plan Your Project
Discover 17 critical cost factors you should know while planning your next landscaping or hardscaping project.
Step 1:  Fill out this form and get the guide
Step 2:  We'll email you the PDF.
Step 3:  Learn everything you need to know about planning your project.