Follow Our Easy 3-Step Process
Schedule a time for one of our pros to evaluate where you want your desired outdoor landscape lighting.
Schedule a consultation today!
Go from daytime play to night-time celebration when you install outdoor landscape lighting in Charlotte for your home and landscape. Whether you've been thinking about adding new landscape lighting to your existing outdoor areas, looking to expand an existing system, or ready to replace older lights, now is a perfect time.
The very first step of the project starts with a one-on-one consultation. One of our hardscaping pros will answer your questions and make recommendations on how best to light your property. Learn more about our consultation process or go ahead and book yours today!
Brighten Your Outdoor Living Space
Planning for Outdoor Landscape Lighting Success
At night, landscapes can take on a whole new look and feel when you install custom outdoor landscape lighting in Charlotte. When you have the right lighting type that's strategically placed throughout your landscapes and hardscapes, you can create new dimensions and layers that will turn heads in the neighborhood.
We want your yard to look as good at night as it does during the day. That's why we offer planning, installation, and maintenance services, taking care of the outdoor lighting process from start to finish. As your landscape experts, we know which trees, shrubbery, and hardscape features to highlight and which light features will do the job.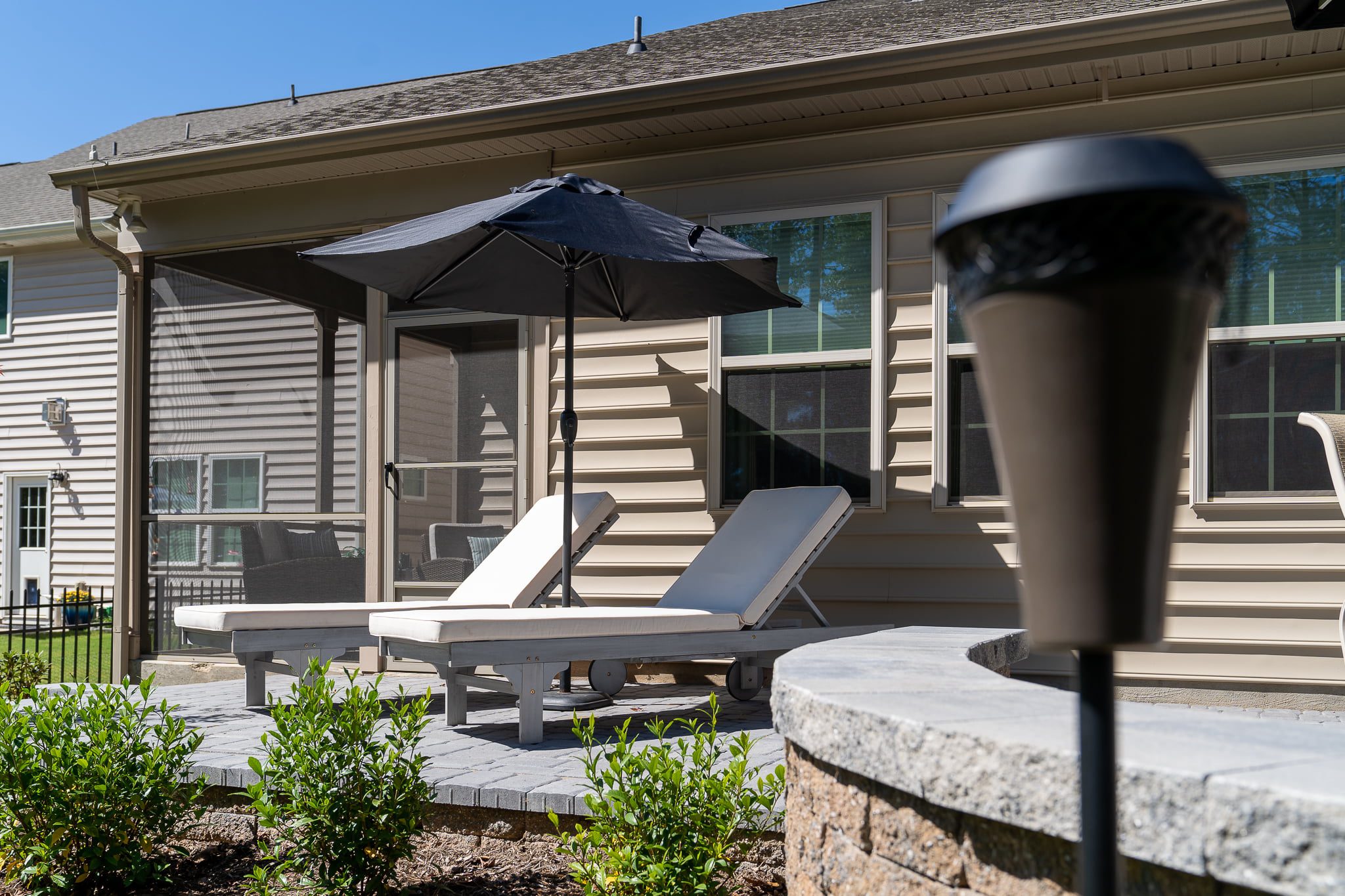 How We Can Help Light Up Your Home's Outdoors
Charlotte Outdoor Landscape Lighting Options
We offer a variety of lighting options including in-ground lights, spotlights, path lights, wall lights, down lights, pond lights, strip lights. Contact us for more information on outdoor and landscape lighting in Charlotte, NC. Our latest outdoor LED lights offer better reliability, less maintenance, more styles, and greater installation flexibility. When combined with professional installation and commercial quality products, you will have outdoor lighting options you know will last for many years.
In-Ground Lights
Get bright light that blends into the environment with in-ground lighting.
Spot Lights
Highlight objects and add lighting layers to your outdoors with the help of spot lights.
Path Lights
Improve visibility and safety with additional path lights for walkways.
Wall Lights
Decorative wall lights set the right tone and provide additional lighting outdoors.
Down Lights
Recessed into the ceiling, downlights provide clear broad lighting.
Pond Lights
Illuminate decorative ponds and the fish and flowers that go with them.
Strip Lights
A more decorative and festive way to create accent lighting outdoors.
Schedule Consultation ›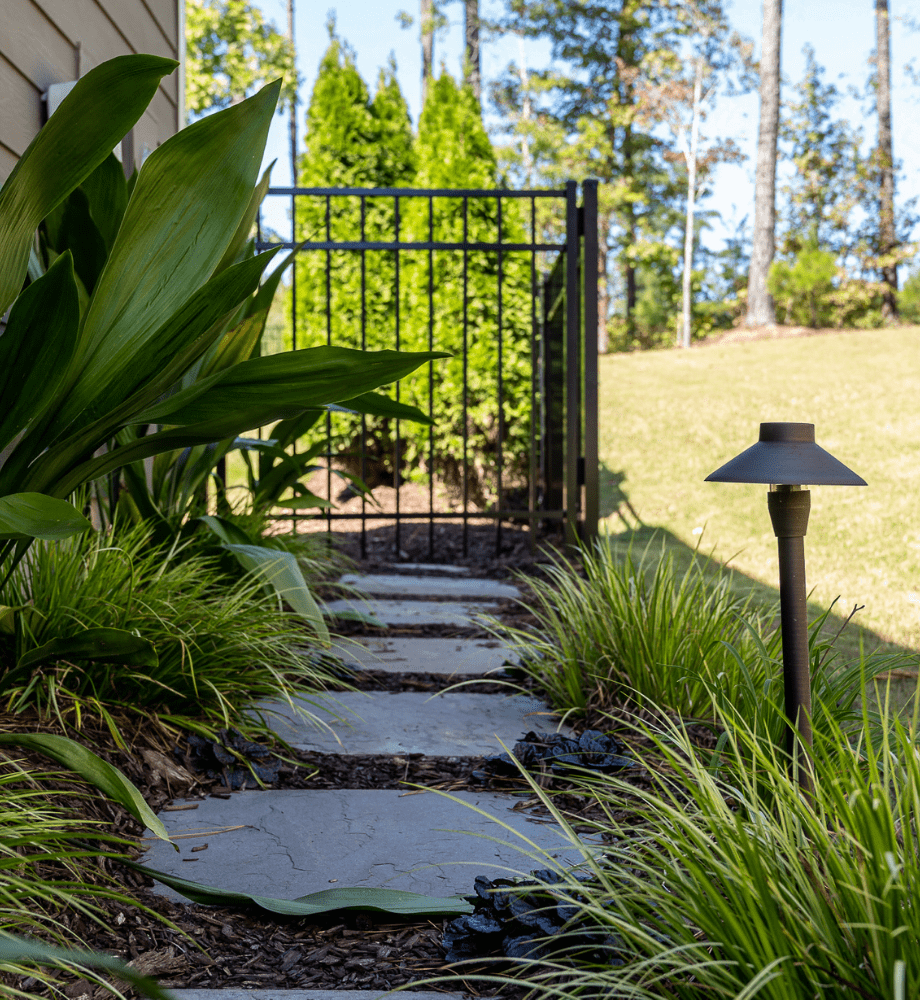 Helpful Outdoor Lighting Information
Top 3 Things to Know About Outdoor Lighting
With custom outdoor landscape lighting in Charlotte, your yard becomes all the more secure and inviting—making it stand out in your neighborhood. From in-ground lights and pathway illumination to spotlights and pond lights, we've got your covered with just about any lighting setup to enhance the ambiance and safety of your outside spaces. As you're considering adding outdoor lights to your home, here are the top things to know:
Outdoor Lighting Boosts Home Security & Safety
A well-lit landscape is a more secure landscape. Enjoy greater peace of mind with strategically positioned outdoor landscape lighting that improves visibility and discourages intruders. Lights also make your after-hours yard safer to navigate—for you and for your guests.
Outdoor Lighting Enhances Your Home's Visual Appeal
It's hard to overemphasize how outdoor lighting can improve the attractiveness of your home exterior and the atmosphere of your yard. The right lighting can go a surprisingly long way in amping up curb appeal and property value.
Outdoor Lighting Can Become a Fundamental Part of Landscaping Design
Outdoor landscape lighting isn't just about practicality and security. It can also function as a specific stylistic or artistic element in landscaping design. Pathside lights, for example, create a romantic element to an evening walkway; lights along retaining walls can soften these features and bring out special tones and textures in garden plantings.
Schedule Consultation ›
Landscape Lighting Frequently Asked Questions
Schedule Consultation ›
Are LED lights suitable for outdoor lights?
LED lights are suitable for outdoor use and they're often recommended because they are tough, energy-efficient, and have a long lifespan. This means LED outdoor lights require less maintenance and replacements. At MetroGreenscape, we use a variety of LED bulbs for outdoor lighting in Charlotte. Depending on how you want to use your space, we can provide bright options that improve safety or softer lights that enhance your landscaping and create a beautiful atmosphere that you, your family, and your friends can enjoy year-round.
What is dusk to dawn outdoor lighting?
Dusk-to-dawn outdoor lighting is exterior lighting that's controlled automatically, so you don't need to turn them on and off every morning and evening. Many Charlotte homeowners use dusk-to-dawn lighting to improve safety in their homes. Our skilled outdoor lighting technicians can install these lights for your home and surrounding areas to illuminate walkways, driveways, landscaping, and yards based on your preferences. We can also program the lights' schedule to fit the hours you would prefer to have the lights on, creating a custom timetable that aligns with your lifestyle.
Where should you place landscape lighting?
Landscape lighting is typically placed in strategic areas throughout your landscape or hardscape, with six-to-ten feet between lights. In most cases, the lights will highlight features such as sculptures, retaining walls, or plants that improve your space's aesthetic value. MetroGreenscape can help you review your current outdoor landscaping or create a new landscape design that includes lighting that brings every feature to life.
Who makes the best landscape lighting?
There is a wide range of companies that make landscape lighting across the country and in Charlotte, NC. The best landscaping lighting for your space will vary based on your home, landscape design, and how you want to use the lighted area. MetroGreenscape's outdoor lighting experts can provide recommendations and help you select the company that creates high-quality outdoor lighting materials. We'll also help you find the right light temperature, brightness, and lighting features that will create the space you want. We'll help you transform your outdoor space into an area you can enjoy through the evening and during Charlotte's beautiful summer nights.
How should you wire landscape lighting?
Wiring and electrical needs should be handled by a professional. Wiring for landscape lighting calls for specific wires that are suitable for outdoor use, meaning they must be waterproof and connected in ways that are safe for your home. If you have questions about landscape lighting maintenance or want to install landscape lighting in your home, contact MetroGreenscape. We can provide the installation expertise you need to create a safe and beautiful space.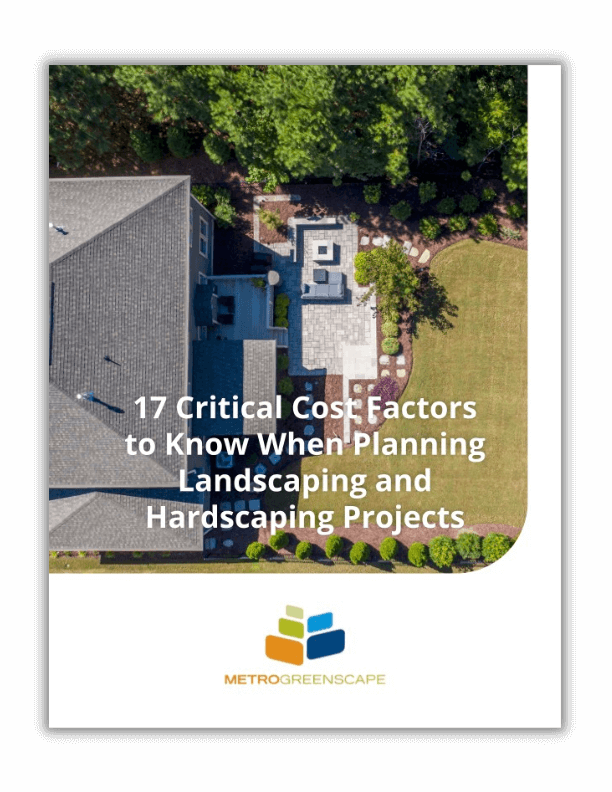 Download Our Free Guide: How To Plan Your Project
Discover 17 critical cost factors you should know while planning your next landscaping or hardscaping project.
Step 1:  Fill out this form and get the guide.
Step 2:  We'll email you the PDF.
Step 3:  Learn everything you need to know about planning your project.


Looking for More Information About Landscape Lighting?
Master the art of night-time landscaping with these helpful outdoor lighting resources for your Charlotte home.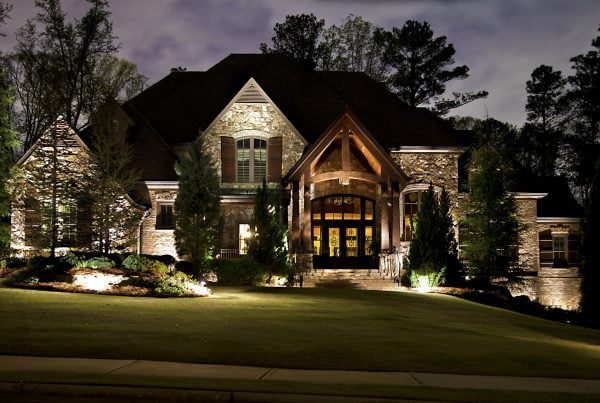 Having a solid plan regarding landscape lighting is more important than you might imagine. Properly…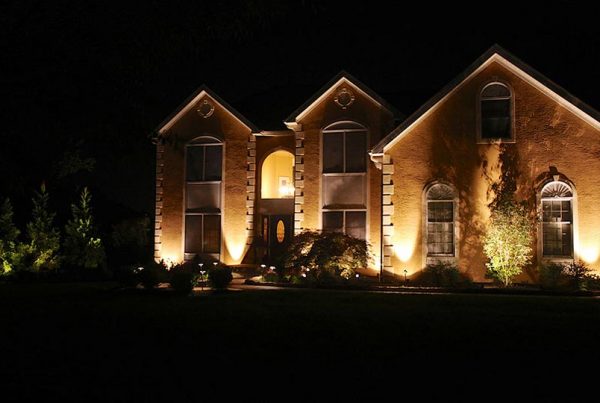 On Sunday, we "fall back" and set the clocks back one hour. While we change…