METROGREENSCAPE
everything maintenance
Lawn and Landscape Maintenance
If you've got a yard, you know the regular maintenance work can be overwhelming at times. Whether that means weekly mowing or yearly fertilizing and pruning, we are here to help. At MetroGreenscape, we will provide you with an annual lawn maintenance plan. You'll get our years of experience combating lawn disease and insect control along with a complete grounds maintenance service. These could be especially difficult if you've had a complex landscaping project recently completed or we have installed a custom project with maintenance needs.
Making sure that you have proper lawn and plant maintenance plans in place will help guarantee the lifespan of your landscaping as well as ensure any potential problems will be caught and treated early.
*Weekly lawn mowing is available with annual contracts only
We have two primary packages for our maintenance program: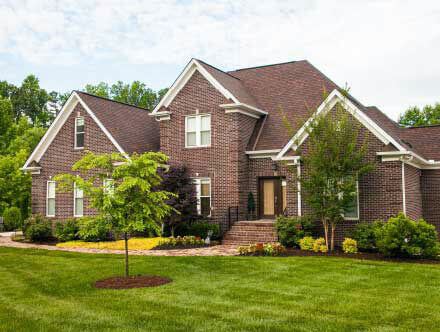 Luxury
Seasonal color
Irrigation management
Lighting management
Monthly audits
Turf services (fertilization / fungus treatments,weed control)
Pruning
Weekly maintenance
Mulch/needles
Plant health
Custom
Weekly maintenance
Monthly audits
Turf fertilization/weed control
Pruning
Leaf removal
Aerating/seed
Mulch/pine needles
Here at MetroGreenscape, we have a plant healthcare package that gives us the time to monitor your plants throughout the season to maintain the health and vigor of your landscaping. This means we will have a leg up on any possible problems that may occur. These problems could be anything from lack of nutrients which can cause your plants to have an inability to grow properly or possible season insects which have the potential to cause a lot of damage when not prepared for correctly.
Also included in our plant healthcare maintenance package is:
Plant fertilization to improve root growth and bloom color
Seasonal insect/disease monitoring and treatments
We use integrated pest management throughout the season
Make recommendations and/or adjust watering practices to avoid damaging plant health
Our team is trained to look for minute details in each plant on your property to ensure we are providing the best possible care for the different potential dangers to your lawn and plants.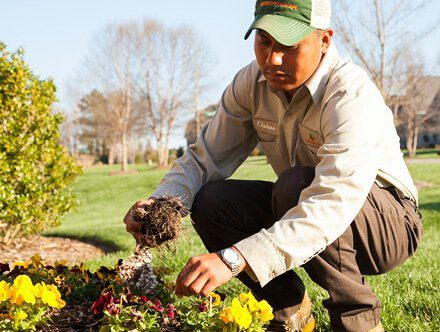 We have a variety of Organic and Chemical programs designed to meet the individual needs of your property.
Both cool and warm season programs are designed to enhance the soil structure, and produce a dense, healthy, root system for overall sustainability. From our staff, you will have access to years of seasoned knowledge in the turf industry to assist in having the best lawn in town.
When a member of our team is working with your lawn, it means we've got a personal stake in how your lawn looks. We take great pride in making sure your lawn is as healthy as it can be.
It is important to note that not all lawn maintenance plans are created equally. We understand that throughout the year different types of grasses will require different types and amounts of care. Whether this is fertilizer or weed prevention products, we know what needs to go down and when it needs to be applied to properly prepare for not just the near future but to prepare your lawn for the upcoming seasons.
When your lawn is properly prepared in the fall for the winter, you will notice it getting healthy and green faster in the spring. The same goes for appropriate care in the spring for the upcoming summer season.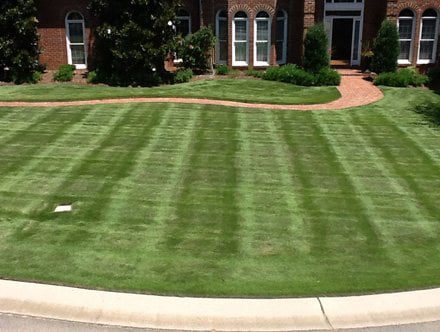 Outdoor lighting enhances the overall appearance and value of your home. It not only provides functional light but also decorative to really show off your landscaping.
LED lighting is the sustainable lighting of the future. At MetroGreenscape we can design, install, and maintain outdoor lighting systems.
When you have a properly designed and installed outdoor lighting system, it will really show. Our team can design lighting for any outdoor area of your home. This includes walkways to the front door or pathways to the back yard, around your landscaping, around your outdoor areas including kitchens and patios, or any special location you want to showcase.
Once your lighting system is installed, it will generally need very little maintenance. This is the one of the great things about LED lighting, they are incredibly low maintenance. However, we know things can happen and when we install a system for you, we will perform any necessary maintenance so if you've got problems with the system once installed or notice any lights no longer lighting up or not as brightly as they used to, we can repair or replace as necessary.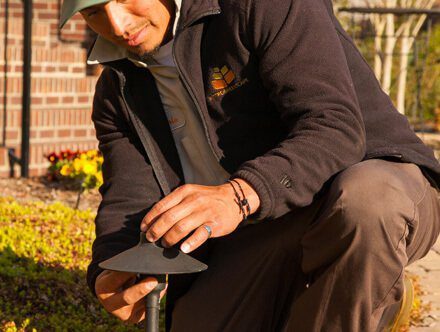 Our seasonal services are designed to enhance your property. We have a number of custom and luxury maintenance packages to take care of your unique lawn and landscape.
Some of the services we provide are intended to provide visual appeal while also protecting your landscaping such as mulching, laying down pine needles, and fall leaf removal services.
Other services are to help keep your plants healthy and ensure your yard will be looking good for the upcoming seasons. These include winter and summer pruning for trees and shrubs, annual planting of perennial varieties, and spring cleanup to encourage better growth.
With our custom packages you will be able to choose what services are both necessary to your home and most important to you in capturing that perfect landscape.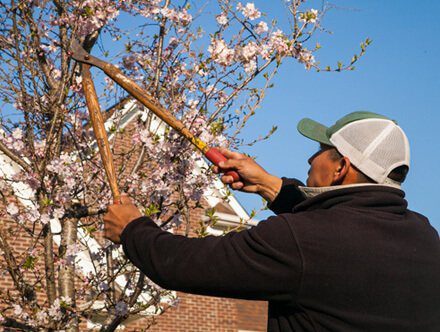 We will monitor your irrigation system throughout the year. This will help us keep your system working during the months it needs to and prevent any damage that could cause the system to stop functioning.
When it is in its operational season, we will make sure the system is watering properly and not leaking, which could cause damage to your lawn.
During the colder months, your irrigation system is susceptible to damage and freezing. Our irrigation winterization services will help to keep your system protected throughout the winter.
After the winter season has ended, it is time for our spring irrigation service. During this we will check the integrity of the system and run the system to be sure it is working as intended and make any necessary repairs.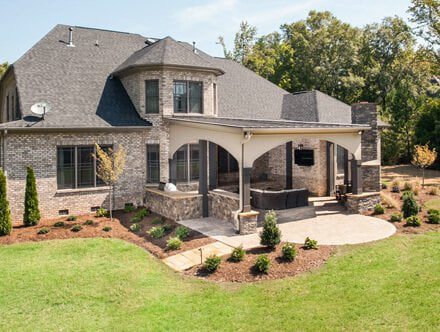 Weekly Maintenance Services
What sets MetroGreenscape apart from our maintenance competitors is that we care about your property by providing the best products available to meet your budget, while communicating unforeseen needs and upcoming issues through superior communication.
We understand the importance of a properly prepared and implemented lawn and landscape maintenance plan. When correctly maintained, you can avoid costly repairs and stay on top of any stray issues that may arise.
Let our team help you by designing the optimum maintenance plan for your home's landscaping.