Looking for landscaping jobs Charlotte, NC? MetroGreenscape was recently honored as one of the top five 2022 Best Landscape and Lawn Care Companies to Work For in the nation. This incredible award was published in the June edition of Lawn & Landscape where the rankings were revealed along with profiles of each winning company.
This award was designed to identify, recognize, and honor the best places of employment, benefiting the industry's economy, its workforce, and businesses. The 2022 Best Landscape and Lawn Care Companies to Work For list is made up of 10 companies total, and we were named number five!
Best Landscaping Jobs Charlotte NC
If you or someone you know is looking for a lawn care and landscaping job in a collaborative, flexible, rewarding work environment, click the button below to check out our available positions.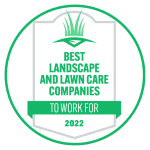 ---
How Did We Receive this Award?
Countless companies across the United States entered the two-part process to determine the Best Landscape and Lawn Care Companies to Work For. The first part consisted of evaluating each nominated company's workplace policies, practices, and demographics. The second part consisted of an employee survey to measure the employee experience. The combined scores determined the top companies and the final rankings. Best Companies Group managed the overall registration and survey process and also analyzed the data and used their expertise to determine the final rankings.
We are so proud of our amazing team for their constant hard work, dedication, and passion for outdoor living. The MetroGreenscape family is a wonderful place to find landscaping jobs Charlotte NC. To learn how we can transform your life through the magic of landscaping and hardscaping, contact us today.
---
Who is Best Companies Group?
For 17 years, Best Companies Group has specialized in identifying and recognizing great employers to work for. It is an independent research firm that ranks companies based on their established research methodology. Their surveys provide actionable, hard-to-obtain data that companies use to improve employee recruitment and retention.
We are extremely honored to be recognized by Best Companies Group in collaboration with Lawn & Landscape and thrilled to have some of the best landscaping jobs Charlotte NC has to offer.
---
Our Feature in Lawn & Landscape
One of the most exciting parts about this award is the feature article about MetroGreenscape in the June issue of Lawn & Landscape. The article is titled "In their own hands," and it highlights just how much our employees are empowered through trust and decision-making abilities.
Our very own President, Jon Hardecopf, spoke to this, saying, "I lead with the sense of empowering our employees." He wants employees to make their own decisions when it comes to taking care of clients and that "this empowerment allows them to care a lot about us as a company."
We believe that this is the key to success for us at MetroGreenscape. We keep our core values in mind on a daily basis, one of which is "ownership through empowerment."
Todd Cioppa, our Chief Operations Officer, goes further to explain that "We allow staff to have the freedom in their day to do certain things, whether it be a personal errand or a kid's ballgame in the afternoon or if someone needs a work-from-home day. After all," Cioppa said, "We're not an attendance-based company. We're a results-based company."
If you are interested in reading more about our humble beginnings and just how much we have grown, check out our feature in the June 2022 issue of Lawn & Landscape and click here for more information on the Best Landscape and Lawn Care Companies to Work For program.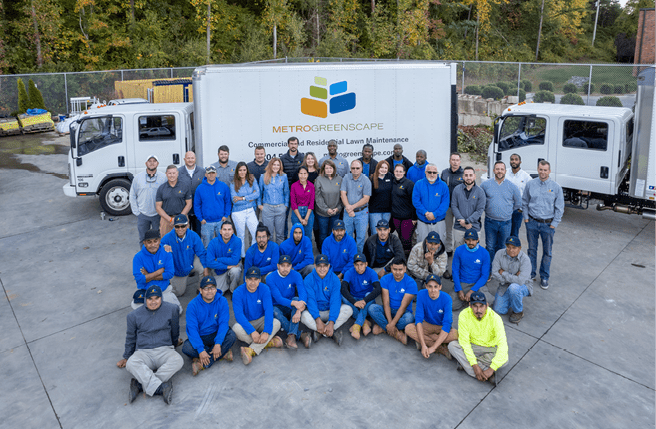 ---
If you are looking for a top-rated landscaping & outdoor living company to help you achieve your yard's full potential, then give us a call. We have over 20 years of experience working with Charlotte landscapes. To get started, contact us today for a consultation!