Gastonia, NC Custom Outdoor Living and Landscaping
Gastonia, NC is home to many historic attractions and breathtaking views. Just southeast of the city is the Daniel Stowe Botanical Garden, a must visit attraction for anyone. Set over 110 acres of rolling meadows and woodland, the gardens are a year round explosion of color and are often cited as some of the very best maintained and presented gardens in the world. However, phenomenal landscaping doesn't have to be limited to just public park areas.
Based 22 miles away in Charlotte, MetroGreenscape helps Gastonia residents replicate the beauty and intricacy of the Stowe Botanical Gardens right on their own doorsteps. Available for both home and commercial hire, our landscapers provide professional and ultimately beautiful landscaping services suited to all kinds of homes and properties.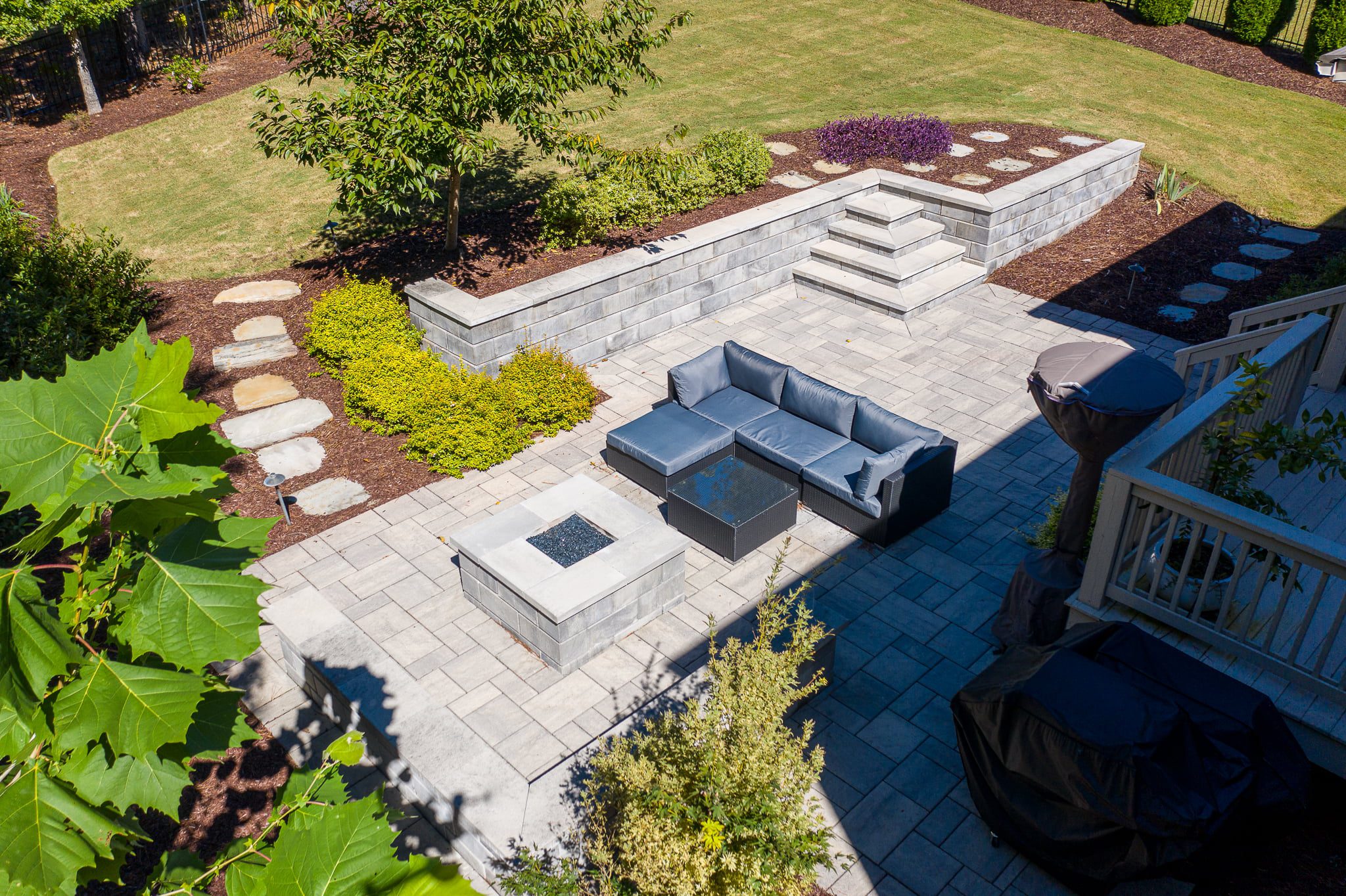 Request an estimate today
Initial consultations $99
We design and build around your hopes, dreams and desires for your family, providing you with turnkey solutions so that you can surround yourself with a lush, healthy outdoor space without investing any of your own time.
Custom Hardscape Projects
The beauty of Gaston county cannot be denied. This beauty, in fact, leads many Gastonian residents to search for ways to more fully embrace the great outdoors. Hardscape companies like MetroGreenscape can help with a comprehensive hardscape design and licensed hardscape contractors.
Our outdoor services help you build custom outdoor features that meet your individual wants, needs and desires along with the physical features of your property, such as its grading and drainage needs. Our designers and hardscape contractors work with you to create an ideal outdoor living space that you will love. Through the addition of a patio, a custom fire pit, a retaining wall an outdoor kitchen, or other hardscape features, we'll help you transform your backyard and garden into a visual masterpiece that will provide year-round enjoyment for you and your family.
At MetroGreenscape, we believe that your garden should serve as an extension of you and your family's personality. From outdoor fire pit and outdoor kitchen area installations, to simple yet elegant patio designs, our designers help you transform the area around your home into a functional and ultimately beautiful extra living area.
Landscape Maintenance
If you are already the proud owner of a beautiful outdoor area, it's highly likely that you struggle with day to day maintenance issues.
Ranging from poor plant health to lawn mowing, trimming, and edging, we can help you combat such problems by providing professional lawn care and landscape maintenance services. Our horticulturists will add year round color and vibrancy to your garden by combating pests, disease and fertilization problems. At the same time, our technical systems team will help you keep on top of any outdoor lighting and irrigation system issues.
Gastonia Landscaping
Professionally landscaped gardens can add tens of thousands of dollars to property values. However, our custom landscaping and design services aren't just about adding monetary value.
Custom Swimming Pools and Ponds
An in-ground swimming pool can add between 8 to 15 percent to your property's overall value. However, bigger isn't always better and the design of a pool or pond feature needs to complement your overall property design. This being the case, our pool designers will work with you to discover not just the best possible pool design for your property, but also the best possible accompanying features such as patios, seating walls, and fireplaces.
MetroGreenscape: Gastonia Full-Service Outdoor Living Company
High-quality landscaping isn't just about turning heads. At MetroGreenscape, we strive to help families all across Gastonia transform outdoor areas into places of year-round livability and enjoyment. This being the case, if you're based in Gastonia, make sure to call (704) 486-5095 or contact MetroGreenscape today in order to take advantage of our landscaping consultancy service.
How can we help?
Landscaping Services in Gastonia
Whether just a weekly lawn mowing, or an entire custom patio, kitchen and outdoor living space we have a skill set in project management to ensure.