Cornelius, NC Custom Outdoor Living and Landscaping
Straddling Lake Norman, Cornelius, North Carolina is a vibrant town with a distinctly laid-back atmosphere and ambiance. Cornelius is a hub for boating enthusiasts, offering breathtaking views and numerous attractions. Cornelius has also been referred to as one of America's most romantic small cities for baby boomers.
With Lake Norman providing a spectacular backdrop to Cornelius, many homeowners landscape the area around their properties to complement the landscape and create their own personal "staycation" spot.
Based out of Charlotte, MetroGreenscape helps Cornelius homeowners achieve such harmony. We work with our clients to bring to life their dream outdoor living spaces with our luxury landscaping and custom outdoor living solutions.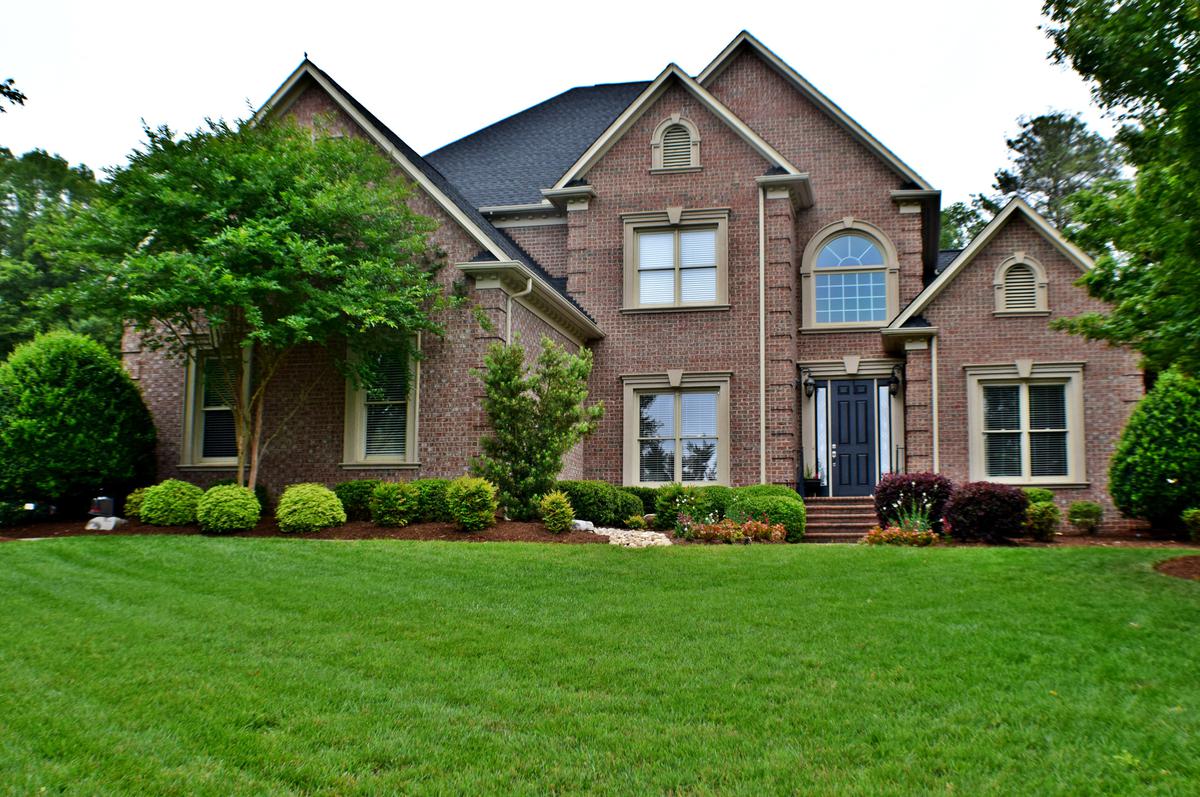 Request an estimate today
Initial consultations $99
We design and build around your hopes, dreams and desires for your family, providing you with turnkey solutions so that you can surround yourself with a lush, healthy outdoor space without investing any of your own time.
Lawn Care & Landscape Maintenance
Are you planning on landscaping the area around your property but are worried about how you will find the time afterward to maintain your garden? Don't be. Whether your garden has been landscaped by us or someone else, we provide comprehensive lawn and landscape maintenance services which cover everything irrigation system maintenance to professional lawn aeration and mulching.
Cornelius Landscaping
Whether based right by Lake Norman or further inland, our landscape architects are proficient at helping homeowners create truly iconic gardens. Every project is different. From installing various outdoor structures to planting and maintaining seasonal floral accents, functional patio areas, and more MetroGreenscapes can exceed your landscaping needs.
Because every property is different, MetroGreenscape offers a thorough consultation service. During this inspection, we'll identify everything from the best outdoor lighting system for use in your garden, to what luxury features we can use to transform the area around your home into a visual masterpiece complete with year-round functionality.
Custom Hardscape Design
Situated on Lake Norman, Cornelius residents enjoy breathtaking views at every turn, but there's no better place to enjoy a view of the lake or trees than from your own home. Imagine stepping on a patio custom designed for your needs or outdoor kitchen where you can cook meals and host gatherings. MetroGreenscape's hardscape designers and contractors can make your dream a reality.
A customized hardscape design may also include features such as retaining walls, a fire pit or an outdoor fireplace, all based on what you want your home to look like and the amenities you need. Our team will work with you to determine which features best meet your personal and entertainment plans, then they will create an outdoor living space you'll love to use all year.
It's no secret that many people landscape properties simply so as to add tens of thousands of dollars to their homes market value. However, at MetroGreenscape, we don't just help you add extra monetary value to your property. At MetroGreenscape, our number one priority is to help you transform your garden into an iconic, year round extra living space.
Are you thinking about landscaping your property? If so, call (704) 486-5095 or contact MetroGreenscape today and lets start working together to finally realize your family's landscaping aspirations.
Custom Swimming Pools & Ponds
Are you looking to add to your property's market value? A luxury swimming pool or waterfall pond is an excellent way to do this, but only if such features are sited and landscaped properly.
At MetroGreenscape, our pool architects will liaise personally with you in order to identify the best possible pool or water feature design for your property. To add further value, our designers will then advise you on what complementary features such as fireplaces and outdoor kitchen installations will help showcase your pool to its maximum potential.
How can we help?
Landscaping Services in Cornelius
Whether just a weekly lawn mowing, or an entire custom patio, kitchen and outdoor living space we have a skill set in project management to ensure.