Kannapolis, NC Custom Outdoor Living and Landscaping
Kannapolis is often cited as one of North Carolina's most beautifully landscaped cities. From the Bakers Creek Greenway to the city's several parks, urbanization and environmental responsibility is paired beautifully in Kannapolis. This, in turn, leads to a tangibly relaxed atmosphere. Even better, the noticeable green and openness of Kannapolis helps complement city events such as the several farmers markets which take place in the city throughout the year.
However, beautiful landscaping in Kannapolis doesn't start and end with just the city's pristine parks and open spaces. At MetroGreenscape, we help Kannapolis, NC homeowners implement high-quality landscaping around their own properties also.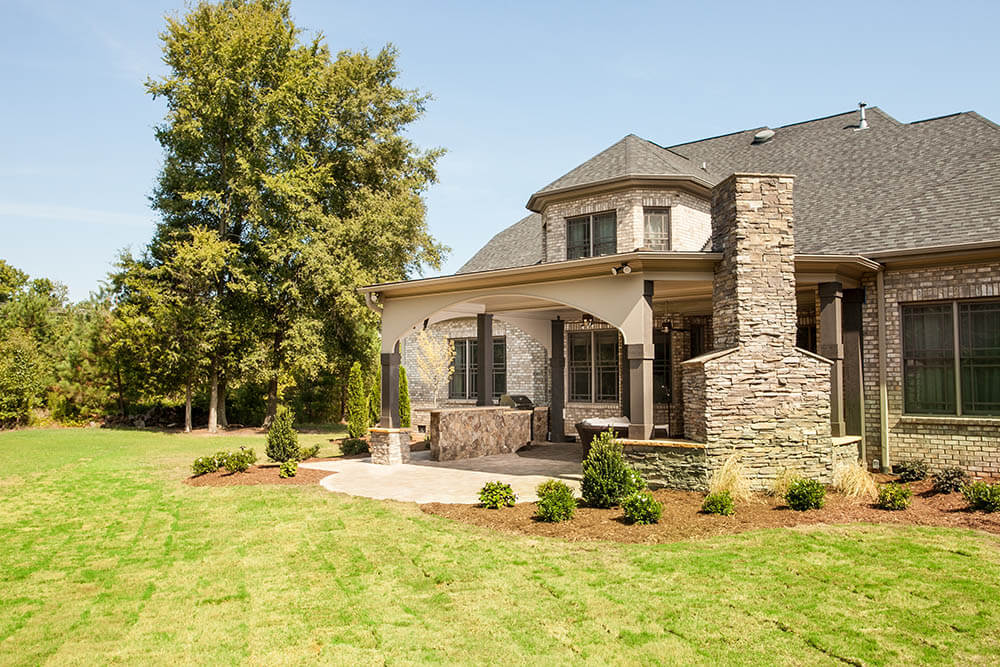 Request an estimate today
Initial consultations $99
We design and build around your hopes, dreams and desires for your family, providing you with turnkey solutions so that you can surround yourself with a lush, healthy outdoor space without investing any of your own time.
Custom Landscape Design
Whether you are the proud owner of a beautifully landscaped garden looking to add further features, or a new homeowner looking to create your own perfect outdoor area, MetroGreenscape can help.
Hardscape and Outdoor Living Services
Living in one of North Carolina's most beautifully landscaped cities, is it any wonder that Kannapolis residents also want to beautiful outdoor living spaces on their own properties? MetroGreenscape is a landscape and hardscape company that has been working with Kannapolis homeowners to make those desires into reality. Our professional designers, along with our licensed hardscape contractors, design and create outdoor living spaces every single day. Using your ideas and your vision, we come up with a hardscape design that fits your Kannapolis property and its physical features. From a custom fire pit or outdoor fireplace to a luxurious patio and outdoor kitchen, every feature blend perfectly with your landscape and garden to create an outdoor space you can enjoy all year.
Luxury Outdoor Living Spaces
Lawn Maintenance Services
Swimming Pools and Ponds in Kannapolis
The Benefits of Professional Landscaping
How We Can Help
Landscaping Services in Kannapolis
Whether just a weekly lawn mowing, or an entire custom patio, kitchen and outdoor living space we have a skill set in project management to ensure.