Stallings Landscaping & Hardscaping Company
Unlike neighboring cities, the town of Stallings, North Carolina, has a decidedly rural atmosphere. Downtown is quiet and scenic, offering dramatic views of North Carolina's rolling foothills, and the residential areas are surrounded by lush patches of forestland. Needless to say, Stallings is different. 
At MetroGreenscape, we think this quaint town deserves a landscaping company that's different too. For the past 20 years, we have provided Union County with innovative and comprehensive landscaping services. We work with Stallings homeowners to keep yards green and healthy. We also enhance existing landscapes by installing everything from custom pools to outdoor cooking areas.  
Contents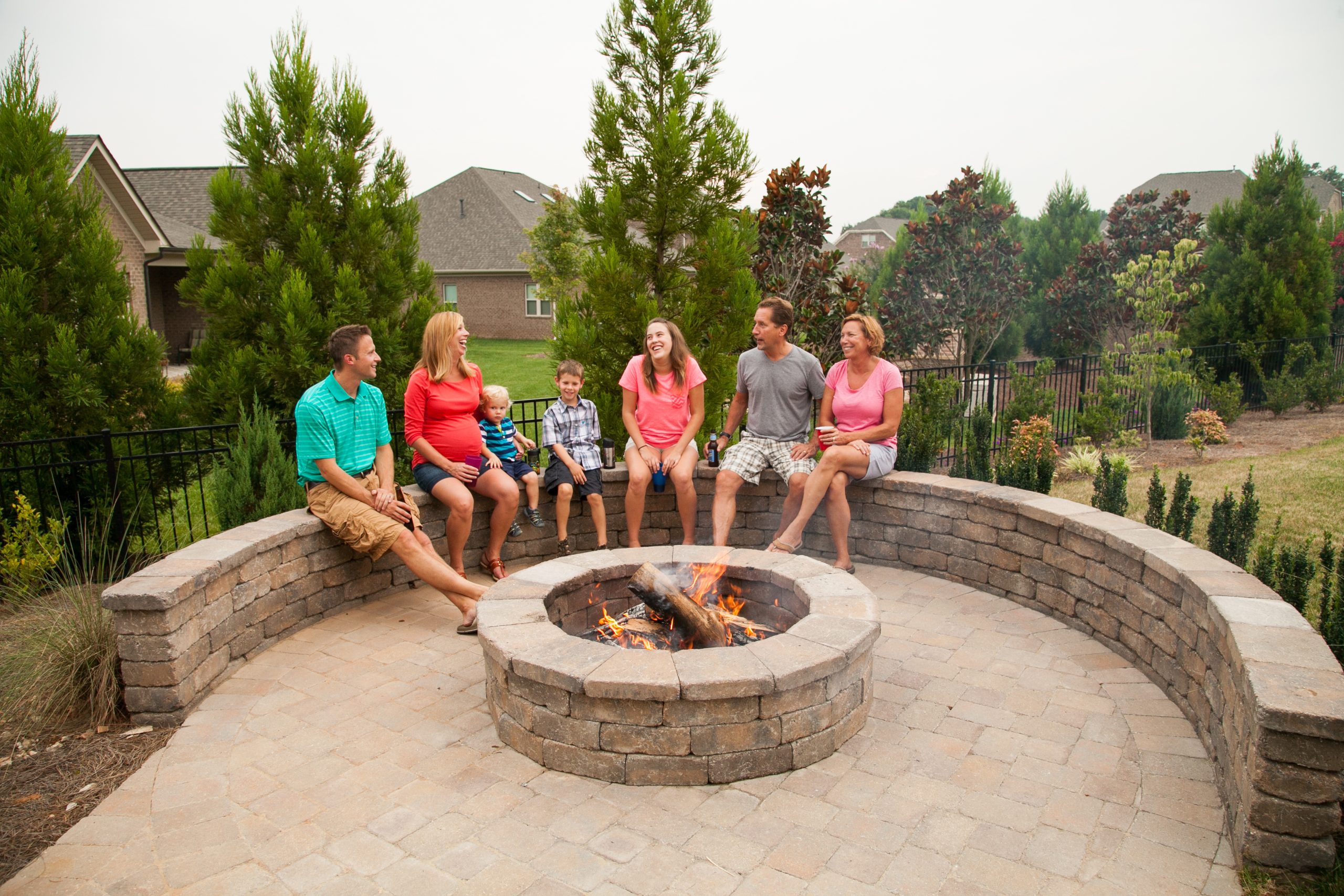 Request an estimate today
Initial consultations $99
We design and build around your hopes, dreams and desires for your family, providing you with turnkey solutions so that you can surround yourself with a lush, healthy outdoor space without investing any of your own time.
Stallings Lawn Care & Lawn Maintenance
Are you annoyed by the weeds and brown, patchy grass left unaddressed by your current lawn care company? We are too. That's why more than 20 years ago, we founded a company that would offer Stallings homeowners an alternative.  
At MetroGreenscape, we provide customers with a comprehensive approach. Unlike our competitors, we don't limit our services to weekly mowings and spotty weedeating. Instead, we offer lawn care and lawn maintenance services. We keep your lawn healthy by delivering lawn care services like fertilizing. We keep your lawn beautiful by delivering lawn maintenance services like mulching. We even offer artificial turf installation for those looking for a less demanding lawn that looks healthy year-round.
Are you ready for a lush, weed-free lawn? Our annual service contract is just $325 per month. 
Get your estimate today ›
Popular Stallings Landscaping Projects
If you don't take landscaping seriously, it might be time to start. Most of us know that a poorly managed yard is unsightly. However, fewer know that bad landscaping can attract rodents and bugs, increase utility bills, decrease property values and even compromise a home's foundation.   
Fortunately, the trained landscaping specialists at MetroGreenscape can quickly fix site drainage issues, address erosion problems and conduct lawn analyses. MetroGreenscape offers these services and more to Stallings residents with an annual contract. 
Health of Existing Plant Life 
Brown and withering shrubs are ugly, but not a lost cause. The MetroGreenscape team can bring those poor plants back to life.    
Lawn Analysis 
Our Stallings landscaping experts conduct thorough lawn analyses, checking for blight or soil issues that might be compromising the health and appearance of your turf.
Water Features 
Research suggests that the sound of running water can make you more productive. So why not answer emails next to a custom backyard fountain?
Landscape Design 
Before planting a single flower, we ask Stallings homeowners one question: What's your vision? Our landscaping designers then work to make that dream a reality.   
Privacy Trees & Shrubs
Good hedges make good neighbors. However, these bushes need to be lush to provide the privacy you're looking for. Let us help by keeping your trees and shrubs healthy.
Outdoor Lighting 
Outdoors lights will keep your Stallings home safe by increasing visibility and deterring intruders. 
Irrigation Planning 
Did you know that over-watered lawns have more weeds? To avoid crabgrass and other pesky invaders, MetroGreenscape checks for existing irrigation systems.  
Seasonal Color 
Do you want your garden to shine during the dreary days of winter? Let our Stallings plant experts design a landscape that pops year-round. 
Get your estimate today ›
Popular Hardscaping Projects in Stallings
Research says getting outside, even for 20 minutes each day, boosts mental health. Maybe that's why Stallings residents are so happy. This suburban town dishes up lots of opportunities to experience nature, from jogging at the municipal park to sipping wine at a vineyard. But what if you want to get some fresh air without leaving home?
MetroGreenscape can help with that. Our hardscape professionals have decades of collective experience installing hardscapes for Stallings residents. Do you want a covered patio? How about an in-ground pool for the kids? No matter the vision, we can bring it to life.
Do you want to do yoga, read or just relax? A custom patio is the perfect place to grab some alone time.  
Vacation cabins are expensive. Skip the fuss and add cabin vibes to your backyard with an outdoor fireplace. 
Erosion shouldn't be ignored. If a steep hill is washing away on your property, this problem could compromise your home's foundation. Fix the issue with a retaining wall.   
Is your Stallings bungalow feeling a bit too small? Rather than brave the competitive housing market, simply add square footage with a custom back porch. 
You could cook hotdogs in the microwave, but roasting them fireside is much more fun. 
Rotting steps and uneven flagstone paths are dangerous. Keep your family safe by hiring a professional to install maintenance-free stairs and walkways.   
Do you love a juicy grilled steak? Then you'll love a custom outdoor kitchen designed by the licensed contractors at MetroGreenscape. 
You can invite the entire family when you hire MetroGreenscape to install seating walls.  
Make a splash by adding a custom in-ground swimming pool to your Stallings home.
Get your estimate today ›
Swimming Pools and Water Features
Are the kids restless during summer vacation? Do you want to add low-impact cardio to your daily workouts? Consider hiring MetroGreenscape to install a custom in-ground pool or other water feature. Our designers work hand-in-hand with Stallings customers to make their backyard dreams a reality. Our designers also consider a property's aesthetic, selecting the pool's shape and type based on existing architectural styles. 
When it comes time to install a water feature, our licensed contractors consult the local building inspections department, pulling the proper permits to meet plumbing requirements. By ensuring that your pool or pond is safe, MetroGreenscape adds significant monetary value to your home.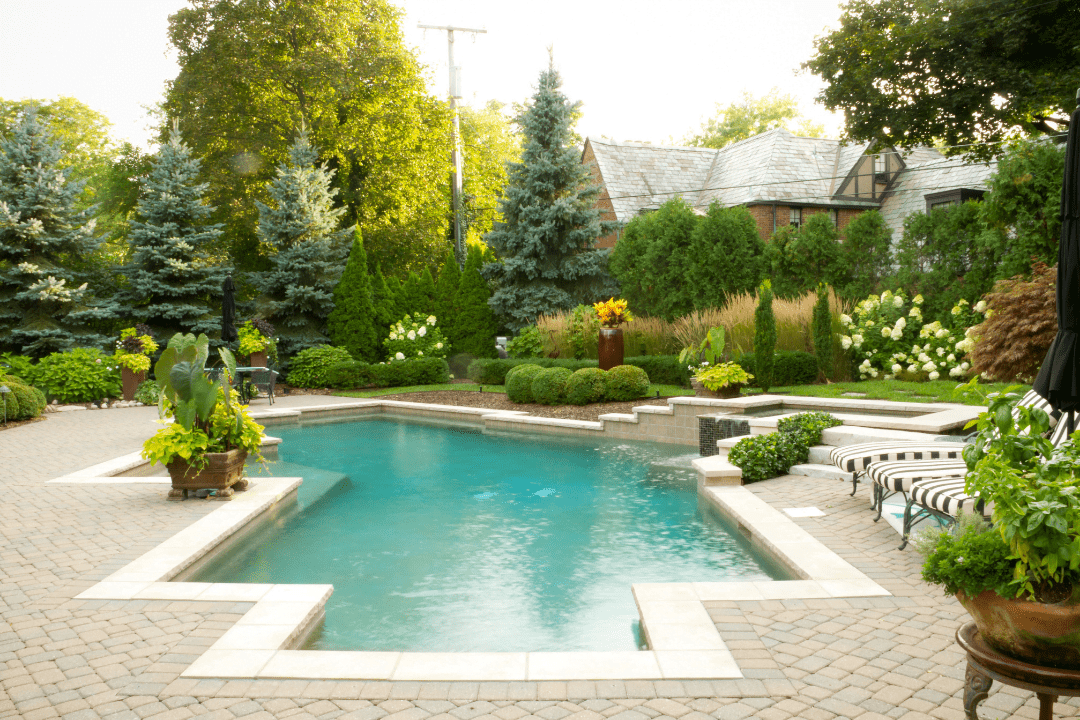 Outdoor Lighting
Stallings is a stunning town filled with gorgeous homes. Make your property stand out with outdoor lighting. At MetroGreenscape, our outdoor lighting team can install everything from pond lights to better showcase your pool to path lights to make walking in the dark safer. 
MetroGreenscape works with customers to find the most attractive and durable lighting options on the market. The lights we select are low-maintenance and long-lasting, meaning you will get the most out of your investment. 
View financing options ›
Financing and Payment Options
Do you want to create an oasis in your Stallings backyard but worry you can't afford it? We understand. Fortunately, we offer all customers a firm cost estimate during their initial consultation. We offer financing as well, allowing Stallings residents the flexibility of paying overtime. 
View financing options ›
Stallings Commercial Lawn Care
More than a third of small businesses are understaffed. With so much to do, should an employee be wasting precious time mowing the company's grass? We don't think so. That's why MetroGreenscape offers commercial lawn care services in addition to residential services. 
For more than 20 years, we have managed commercial properties in Stallings and the surrounding areas. Since our annual commercial package is fully customizable, entrepreneurs can pick and choose which services best suit their needs. That means you can have a stunning lawn without breaking the bank.  
Get your estimate today ›
Need some inspiration for your Stallings home? Check out our latest projects. 
Stallings Landscaping and Hardscaping FAQs
How long do hardscaping projects take?
It depends. Some Stallings hardscape projects only take a few hours. Installing a custom fire pit, for instance, can be completed in a day. Other projects, like retaining walls, can take four to five days. However, more complicated endeavors like in-ground swimming pools often take several months.
Is it worth hiring a lawn care service in Stallings?
Yes. Trained lawn care specialists understand the science of turf management. That means they can address common issues like crabgrass and blight so that your Stallings lawn stays beautiful and healthy.
Should I get outdoor lighting done by a professional?
Yes. Like other Stallings homeowners, you might be tempted to buy solar lights from a big-box store. Though these lights are cheaper than what a professional would install, they are less effective and more likely to break after being exposed to the elements.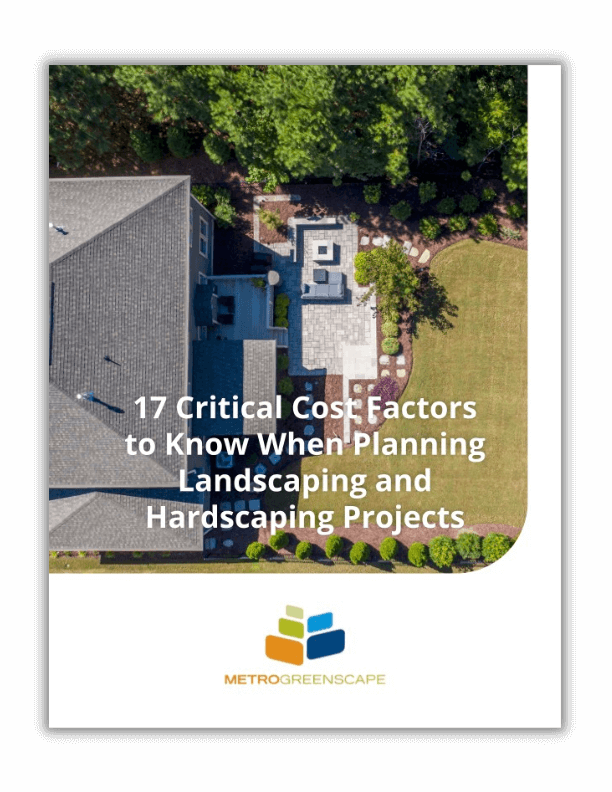 Download Our Free Guide: How to Plan Your Project
Discover 17 critical cost factors you should know while planning your next landscaping or hardscaping project.
Step 1:  Fill out this form and get the guide
Step 2:  We'll email you the PDF.
Step 3:  Learn everything you need to know about planning your project.