Fort Mill, SC Custom Outdoor Living and Landscaping
Like many cities in South Carolina, Fort Mill has a rich history coupled with an almost tangible passion for Carolina's natural surroundings. This is especially prevalent in Fort Mill due to the city's hosting of events such as the Fort Mill annual strawberry festival and the popularity of areas such as Anne Springs Close Greenway.
Helping homeowners all across Fort Mill celebrate their love of the outdoors, MetroGreenscape specializes in providing affordable and yet high-quality custom landscaping services.
Available for residential and commercial hire, our architects and designers can provide Fort Mill homeowners with everything from custom pool installations to high-quality outdoor cooking areas and patios. In doing so, we help transform Fort Mill yards into year round outdoor living spaces complete with added sociability and recreational value.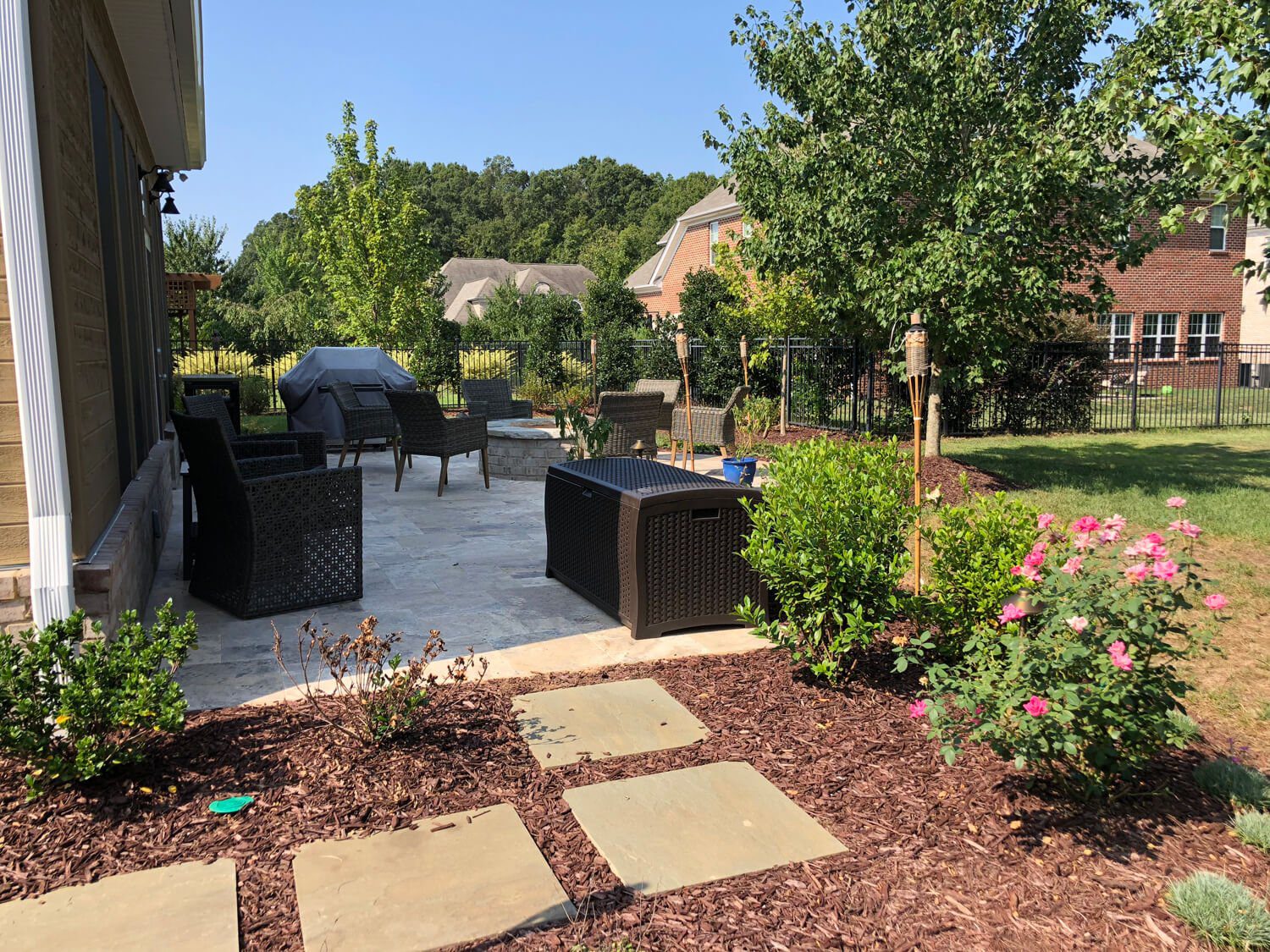 Request an estimate today
Initial consultations $99
We design and build around your hopes, dreams and desires for your family, providing you with turnkey solutions so that you can surround yourself with a lush, healthy outdoor space without investing any of your own time.
Fort Mill Landscaping
Based out of Charlotte, MetroGreenscape is intuitively familiar with the South Carolina area and provides bespoke landscaping services which reflect this familiarity.
As part of our service, we offer a consulting service to Fort Mill homeowners who are considering professionally landscaping their property. During this initial consultancy, we will discuss potential water features, flora, and outdoor structures that might best suit your property and compliment your existing landscaping.
Landscape & Lawn Maintenance
Are you struggling to keep your lawn or the trees and other plants in your garden looking as vibrant as they used to?
Less than verdant lawns and flower beds can be a sign that you need to invest in better soil and lawn aeration and/or in general fertilization. Thankfully, at MetroGreenscape, our professional horticulturists can help restore your garden to its former glory in next to no time.
Being able to provide comprehensive landscape maintenance services, we specialize in providing everything from exterior lighting and irrigation system repair to expert horticultural assistance. In doing so, we help your garden stay as vibrant and verdant as possible all throughout the year.
Hardscape & Outdoor Living
With its proximity to Anne Springs Close Greenway, Fort Mill is surrounded by natural beauty on all sides. Outdoor living spaces, such as a patio or outdoor kitchen, make it possible for you to easily enjoy this beauty in the comfort of your own backyard and garden area. A well-planned hardscape design from MetroGreenscape can further your enjoyment of your home's outdoor living spaces through the addition of hardscape features such as a custom fire pit or outdoor fireplace and retaining walls. Add to that a carefully designed patio space or a professionally designed outdoor kitchen installation and you'll find yourself quite popular with the neighbors, not to mention your friends and family.
Luxury Swimming Pools
Proficient at providing high end design features, MetroGreenscape is many Fort Mill homeowners first point of call when considering adding a pool or a pond to a property.
Specializing in providing custom swimming pools which transform gardens into year round recreational and ultimately social areas, our designers work to provide water features which always complement the existing visual appeal of properties. In addition, we always install pools and ponds in full compliance with all locally required permits and water usage restrictions.
Fort Mill Full-Service Landscaping & Outdoor Living Company
When done right, high-quality landscaping services such as ours can add tens of thousands of dollars to a property's market values. This being the case, if you're based in Fort Mill, make sure to call (704) 486-5095 or contact MetroGreenscape today in order to discuss your landscaping aspirations and/or ongoing landscaping maintenance concerns.
How can we help?
Landscaping Services in Fort Mill
Whether just a weekly lawn mowing, or an entire custom patio, kitchen and outdoor living space we have a skill set in project management to ensure.