Custom In-Ground Swimming Pools
Pool Design
Our pool and outdoor living development team work closely with you to ensure that the design, construction and completion stages are on schedule and in budget. We are conscious of all required permits, inspections and special water and plumbing requirements that a pool installation project demands. Since we are outdoor living specialists, we also understand where to properly place a pool in association with varying property grades and circumstances. We can then make the area around the pool a true showplace, and functional outdoor living space for your family to enjoy.
When you decide to have us create your swimming pool, in addition to permitting and inspections, we will take care of all the extra necessities including excavation, pool decking and coping, and fence installation to keep the area safe.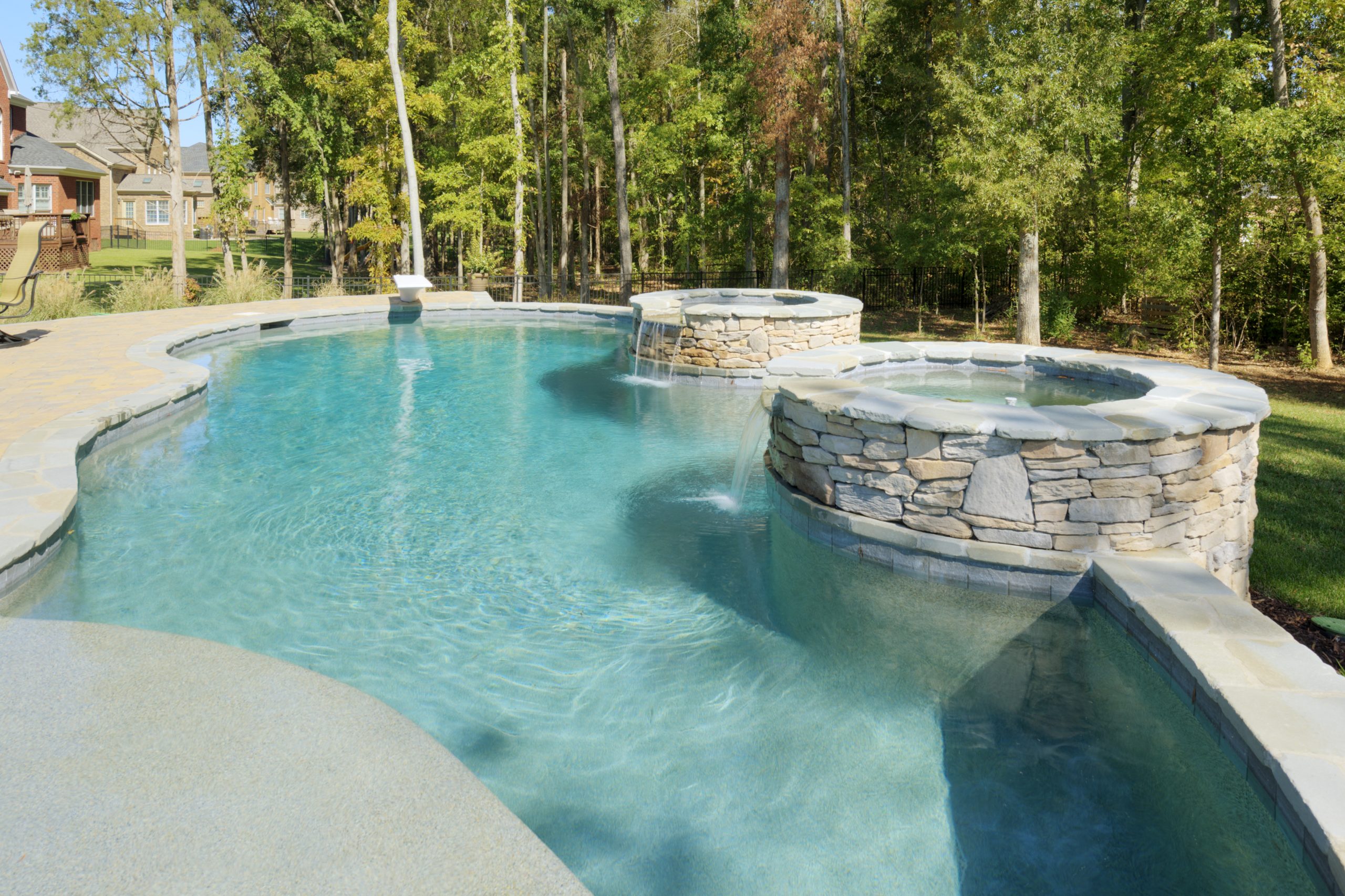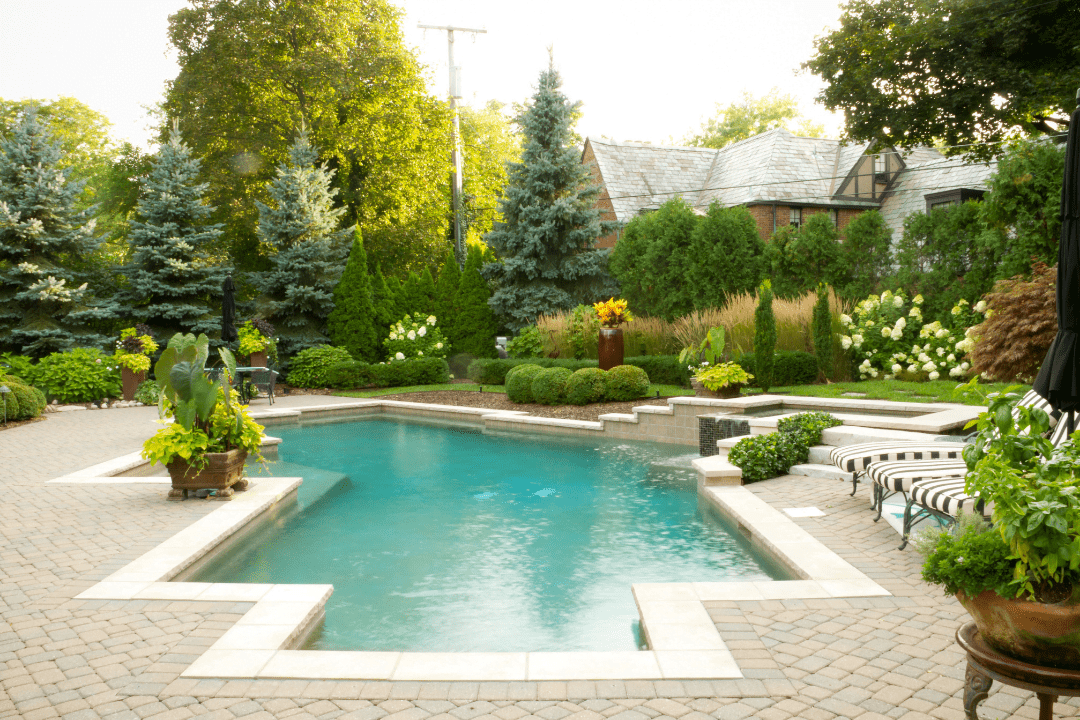 Pool Landscaping
Pool landscaping creates a welcoming oasis for friends and family and improves the overall aesthetic and value of your property. The pool landscaping experts at MetroGreenscape provide exceptional vision and artistry, along with expert design, building, and attention to detail.
Creating the perfect poolside landscaping is often more complicated than just planting a few flowers and trees – it is essential to choose low-maintenance plants that thrive in the area near the pool and that do not drop leaves into your pool, attract bees, or have thorns. 
Additionally, our pool landscapers in Charlotte will help you find the right outdoor lighting to showcase your swimming pool at night. They'll offer tree and shrub suggestions to create privacy. And, they will also plant the right flowers to add beauty, depth and seasonal color to your backyard. 
 MetroGreenscape is your one-stop for all seasonal landscaping needs. Our team of dedicated landscaping professionals understands what it takes to keep Charlotte pool landscaping looking its best!
Helpful Information
Planning Example
Below is an example of one of our pool plans that we will provide you. This helps you visualize the work being completed. The pool plans are usually up to 10 pages and are detailed enough for you to see the pool and any landscaping changes that will be made around your home.
Pool Plans starting at $3000.00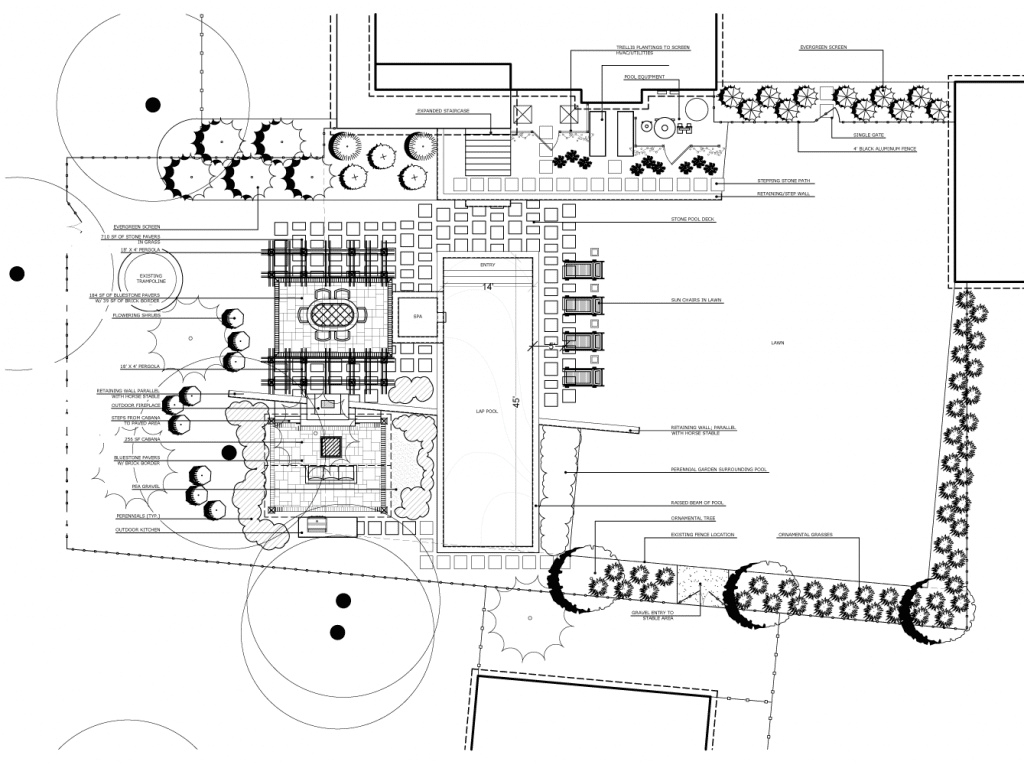 Request an estimate today
Initial consultations $99
We design and build around your hopes, dreams and desires for your family, providing you with turnkey solutions so that you can surround yourself with a lush, healthy outdoor space without investing any of your own time.
How We Can Help
Landscaping Services in Charlotte
We offer regular Charlotte landscaping care and lawn maintenance for residential homeowners. Our expert landscapers can provide weekly lawn mowing and trimming, seasonal coloring, fertilization and seeding, pruning, mulching, flower care, leaf removal and much more.
Get award-winning landscape design and installation services in Charlotte, NC. Schedule your consultation with our landscape designers to learn more about types of grass, plants, shrubs, and trees as well as drainage and outdoor lighting systems for your home.
We provide custom hardscape design, specializing in outdoor living project planning and management for a unique backyard. We can design and build patios, custom outdoor kitchens, fire pits, seating, or outdoor living areas to perfectly suit your Charlotte home.​
Keep landscapes looking and feeling lush with our supplementary irrigation services in Charlotte, NC. When you sign up for construction or maintenance services with MetroGreenscape, our professionals can offer services to equip you with a state-of-the-art sprinkler system.
Everything Drainage
Our yard drainage services in Charlotte, NC will protect your lawn from water erosion and unsightly water puddles. From french drains to catch basins to erosion solutions, our professionals will design the right yard drainage solutions that blend with the natural aesthetic of your lawn.
With outdoor lighting for your home, yard, and patio, go from daytime play to nighttime relaxation. Our team of landscape contractors designs and installs reliable, low-maintenance outdoor lighting in Charlotte-area homes.
Whether just a weekly lawn mowing, or an entire custom patio, kitchen and outdoor living space we have a skill set in project management to ensure.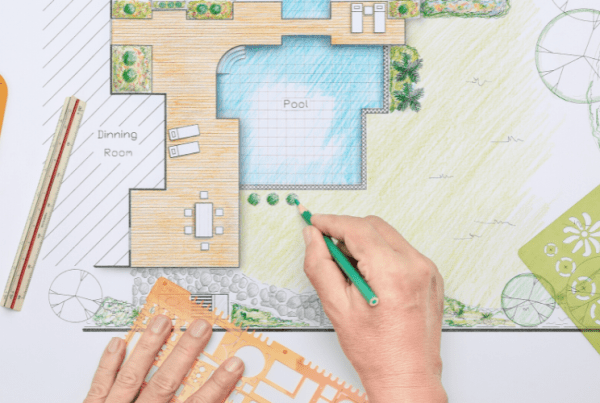 If you are considering adding a swimming pool in your backyard, you probably have a…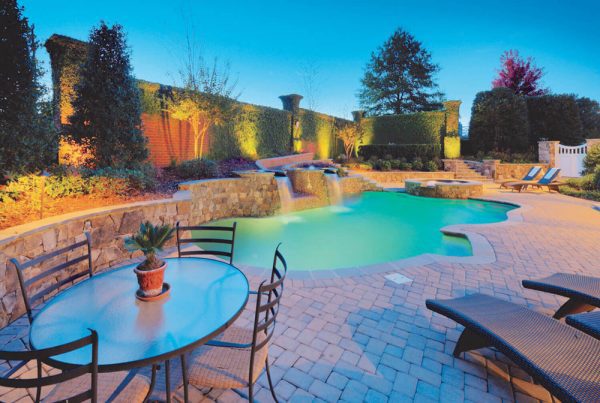 Having a pool in your backyard is like having a giant magnet in your yard…