Waxhaw Landscaping & Outdoor Living Company
Though Waxhaw is often overshadowed by North Carolina's mountain region—a place where locals shred singletrack and hike 6,000-foot peaks—this piedmont town is an outdoor paradise too. Residents can get some air at Waxhaw Sk8 Park, bike black diamonds at the U.S. National Whitewater Center, and even tent camp at Cane Creek Park.
At MetroGreenscape, we think that same spirit of adventure should translate into your Waxhaw property. That's why for more than two decades, our skilled landscape experts have helped Union County homeowners transform their dull and forgotten backyards into functional and luxurious outdoor spaces.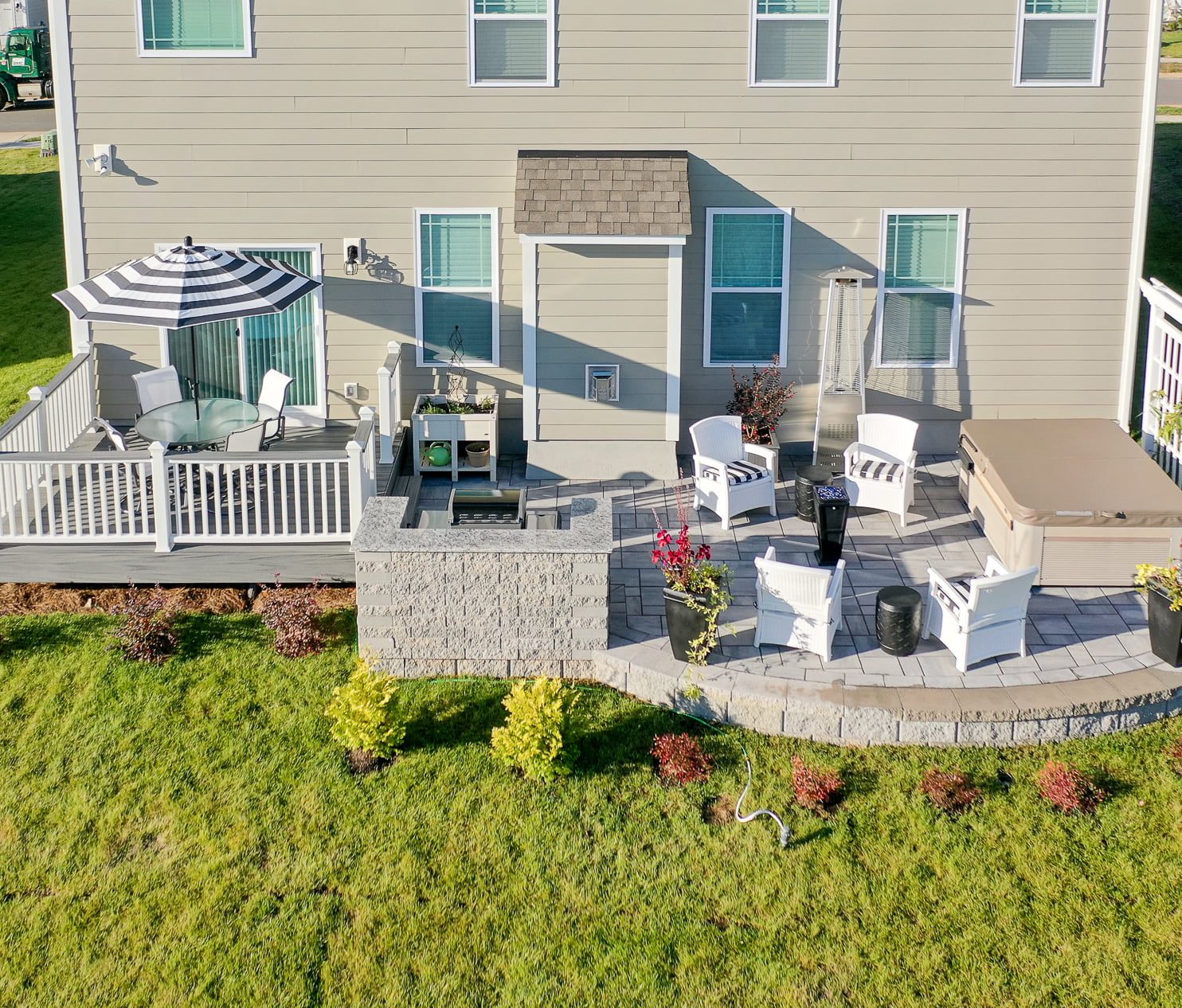 Request an estimate today
Initial consultations $99
We design and build around your hopes, dreams and desires for your family, providing you with turnkey solutions so that you can surround yourself with a lush, healthy outdoor space without investing any of your own time.
Waxhaw Lawn Care & Lawn Maintenance
MetroGreenscape is a professional landscaping maintenance company with roots in Union County. For the past 20 years, our trained experts have provided Waxhaw homeowners with unparalleled service. From that experience, we understand that your lawn deserves better than what the average lawn care company can provide. 
Our competitors think lawn care is just about second-rate mowing and weedeating. We don't agree.
That's why we offer both lawn care and lawn maintenance services. Lawn care services like aerating and fertilizing boost the health of your grass while lawn maintenance services like mowing and mulching boost curb appeal. 
Are you ready for something better? This comprehensive approach is available to you for just $325 per month.
Contact MetroGreenscape online or give us a call at 704-504-0980 today!
Popular Waxhaw Landscaping Projects
Did you know that American families only spend 37 minutes of quality time together each weekday? It's little wonder why. After work, there's still so much to do—wash dishes, make dinner, do laundry, and so on. At MetroGreenscape, we want to shorten your to-do list. 

As the leading provider of landscaping services in Waxhaw, we do more than mow grass and prune trees. We address bigger issues like erosion and site drainage problems so that you can spend more time with your kiddos. These additional landscaping services are available to all Waxhaw homeowners with an annual service contract.
You might be sharing your backyard with aphids and mites. Fortunately, MetroGreenscape has a solution for that.  
Lawn Analysis
During a lawn analysis, our team can determine exactly what is causing your Waxhaw lawn to be brown and patchy. We can also recommend artificial turf installation for those looking for a less demanding lawn that looks green and healthy year-round.
Water Feature Installation
If you live near a busy road, consider installing a tasteful backyard fountain to drown out the noise.
Landscape Design
Every Waxhaw homeowner has a vision for their property. What is yours?
Privacy Tree & Shrub Installation
Since good privacy trees make good neighbors, we'll make sure these plants stay healthy and strong. 
Outdoor lighting can make walking the dog at night or leaving early for work much safer.
Thoughtful irrigation planning prevents overwatering issues.
Flower Planting
Do you want your garden to be stunning year-round? Ask our Waxhaw plant experts about species that offer lasting color.
Get your estimate today ›
Popular Hardscaping Projects in Waxhaw
Though Waxhaw is just 40 minutes south of Charlotte, this piedmont town offers big outdoor opportunities. Residents can hike the Carolina Thread Trail or speed around the Barrington Loop on their mountain bikes. But when Waxhaw homeowners want to slow down, they turn to MetroGreenscape. 
MetroGreenscape is dedicated to making Waxhaw backyards more useful and aesthetically pleasing. We design custom outdoor spaces that are perfect for relaxing with a glass of wine or sharing dinner with family. From custom in-ground swimming pools to outdoor kitchens, we handle all hardscaping projects for customers in Waxhaw, NC.
Escape the Waxhaw heat with a custom-covered patio by MetroGreenscape.
A cozy, crackling outdoor fireplace will add ambiance to any Waxhaw backyard.
Erosion can compromise your home's foundation. Fix the problem by installing a retaining wall.
Why answer emails in your home office when you can work from your new custom deck?
Add a staycation vibe to your backyard with a fire pit that's perfect for roasting marshmallows.
Walkways and stairs will make your Waxhaw backyard more functional.
Nothing tastes better than a dinner cooked in a custom outdoor kitchen.
Is the living room feeling cramped during book club meetings? Take the party outside with seating walls.
You'll have the coolest backyard in the neighborhood when you hire us to install a custom pool.
Get your estimate today ›
Swimming Pools and Water Features
Do you want to boost your home's value but aren't sure how? Skip the granite countertops and hardwood floors, and hire MetroGreenscape to install a custom in-ground swimming pool. A swimming pool or other water feature can increase resale value by upwards of 15 percent. In Waxhaw, that's more than $75,000. 
MetroGreenscape's team of vetted and licensed pool contractors can help you make a smart investment. Before breaking ground, our team will schedule a consultation with you. During this initial meeting, we will learn more about your vision. Do you want a pool for morning cardio? Or are you more interested in sunbathing? No matter your dream, we'll make it into a reality.
Give MetroGreenscape a call at 704-504-0980 today to schedule a consultation.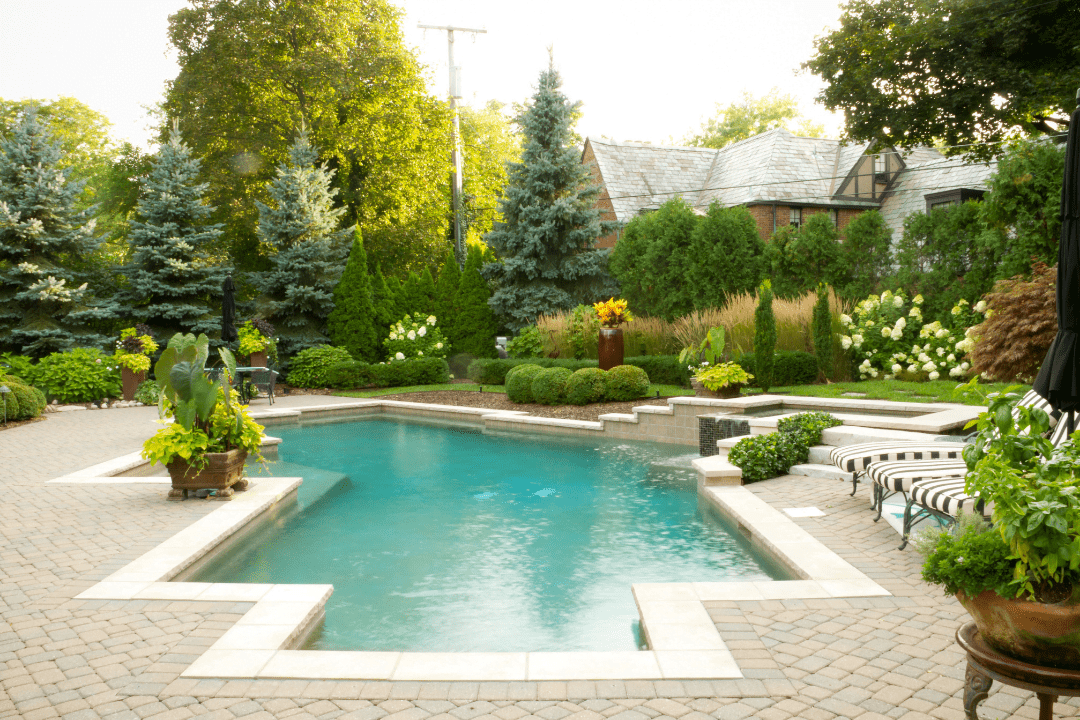 Outdoor Lighting for Waxhaw Homes
Just because it's dark doesn't mean your party has to stop. With outdoor lighting, you can extend backyard barbeques and holiday gatherings well into the evening. The landscaping experts at MetroGreenscape can suggest a variety of different lighting options that will enhance the functionality of your home's outdoor spaces. 
Outdoor lighting can also spotlight architectural features like dramatic entryways and windows. This subtle touch does wonders for curb appeal, ensuring that your property makes an impression even after the sun goes down.
Get your estimate today ›
Financing and Payment Options
Are you ready to spend more time in your Waxhaw backyard but don't think you can afford a custom outdoor space? Think again. At MetroGreenscape, we offer a firm price estimate during the initial consultation. We also offer financing so that Waxhaw homeowners can pay slowly over time.
View financing options ›
Waxhaw Commercial Lawn Care
Did you know that more than 40% of small business owners never take a vacation? At MetroGreenscape, we want to change that. Though we can't balance your books or ship orders for you, we can save you time by handling lawn maintenance. 
For more than 20 years, we have managed commercial properties in Waxhaw and the surrounding areas. Unlike our competitors, we pay attention to the details and offer an array of landscaping services. Plus, since our commercial packages are fully customizable, you can develop a lawn maintenance plan that suits your needs and budget.
Get your estimate today ›
Need some inspiration for your Waxhaw home? Check out our latest projects. 
Waxhaw Landscaping and Hardscaping FAQs
How long do hardscaping projects take?
It depends. Some hardscaping projects are fairly simple and quick to complete. A flagstone path or fire pit, for instance, may require a few days of work. Other projects, like a custom in-ground swimming pool, require months of work.
Is it worth hiring a lawn care service in Waxhaw?
Yes. Only trained landscaping professionals understand the science of turf management. Unlike homeowners, these individuals can treat and diagnose common issues like blight and fungus, keeping your Waxhaw lawn green and healthy.
Should I get lighting done by a professional?
Yes. Though many Waxhaw homeowners purchase cheap solar lights from big-box stores, these lights aren't durable or effective. Instead, hire a professional to install lights that will last for years to come.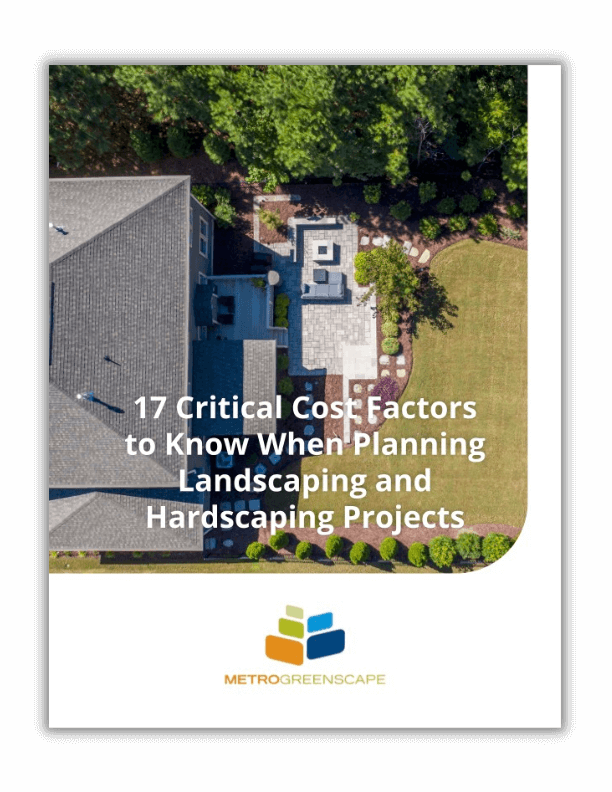 Download Our Free Guide: How to Plan Your Project
Discover 17 critical cost factors you should know while planning your next landscaping or hardscaping project.
Step 1:  Fill out this form and get the guide
Step 2:  We'll email you the PDF.
Step 3:  Learn everything you need to know about planning your project.