Waxhaw, NC Custom Outdoor Living and Landscaping
Just 3 hours from the mountains and 4 hours from the beach, Waxhaw is a North Carolina town which has grown exponentially over the course of the past 15-20 years. Moreover, given that Waxhaw enjoys on average 211 days of sunshine and only 4 inches of snow fall each year, many residents take particular pride in the outdoor areas around their properties.
Based just 30 miles away in Charlotte, MetroGreenscape help Waxhaw residents make the most of the local climate by providing beautiful landscaping design services suitable for all kinds of properties. Our aim, is to help Waxhaw homeowners transform garden areas into year-round recreational spaces which are reflective of each property owners individual tastes and interests.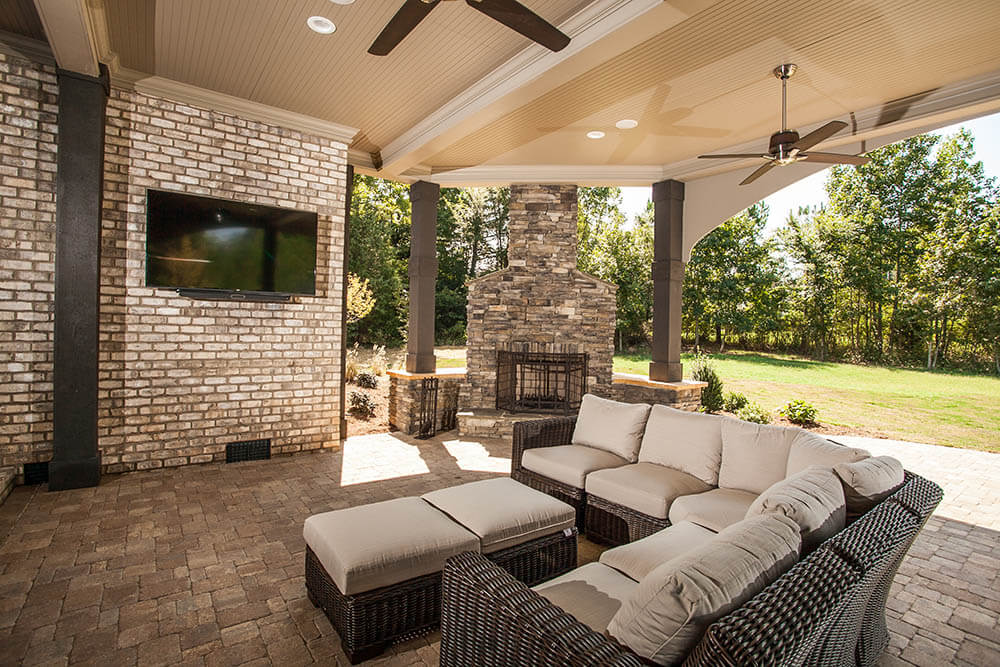 Request an estimate today
Initial consultations $99
We design and build around your hopes, dreams and desires for your family, providing you with turnkey solutions so that you can surround yourself with a lush, healthy outdoor space without investing any of your own time.
Lawn Care & Landscape Maintenance
From laying high-quality sod to providing full fertilization and pest and plant disease control services, MetroGreenscape is able to partner with Waxhaw homeowners in order to provide comprehensive lawn care and landscape maintenance services.
By maintaining your garden, we help you enhance the year-round visual appeal of your property. However, at MetroGreenscape, we don't just take care of all the little things like lawn mowing, trimming, and edging. Rather, we also specialize in professional aeration of soils and lawns, mulching, and expert repair of garden lighting and irrigation systems.
Waxhaw NC Landscaping
Your garden is an extension of who you are. However, professional landscaping is also about grading and anchoring a property seamlessly into it's natural and urban surrounds. This being the case, our landscape architects offer a comprehensive consultancy service to Waxhaw homeowners.
Custom Outdoor Spaces
Custom Swimming Pools and Ponds
Outdoor Lighting Planning and Installation
Waxhaw Outdoor Living Solutions
How We Can Help
Landscaping Services in Waxhaw
Whether just a weekly lawn mowing, or an entire custom patio, kitchen and outdoor living space we have a skill set in project management to ensure.