Many Charlotte homeowners schedule outdoor remodeling projects across the span of several years. One spring, they may hire a crew to install an irrigation system. The next year, a different crew may replace the retaining wall. Twelve months later, the cycle continues.
Though this strategy allows homeowners to pay in cash as they go, it can be stressful and time-consuming. It's also hard to host barbecues and pool parties when your lawn is always a muddy mess.
At MetroGreenscape, Charlotte's premier backyard makeover company, we suggest clients follow a different approach and opt for a complete backyard renovation.
Bottom line: With a complete backyard renovation, you can bring your vision to life in less time and with less money.
Contents
---
What Is a Complete Backyard Renovation?
During a complete backyard renovation, you address your outdoor living to-do list all within one project. Rather than replace the bushes this fall and add outdoor lighting next summer, you address all of your backyard woes right now.
For some homeowners, especially those with limited cash reserves, this might be a nerve-wracking prospect. The expert landscaping professionals at MetroGreenscape understand your concerns. After all, outdoor remodeling is an investment.
However, there are countless upsides to a complete backyard renovation including cost savings, increased home value, and more.
---
Benefits of a Complete Backyard Renovation
When you hire a reliable hardscaping contractor, like MetroGreenscape, to handle all aspects of your backyard makeover, it reduces headaches. You only have to deal with the mess and noise of construction one time, not every year. That means you can spend less time worrying and more time playing catch with your kids.
Other benefits of a complete backyard renovation include:
1. Shorter Timeline
The most obvious advantage of a complete backyard renovation is a shorter timeline. If you are slowly ticking projects off your to-do list one by one, your backyard may not be picnic ready for another three years.
However, if you hire a licensed and vetted hardscape contractor to oversee your outdoor remodel, you can enjoy your new space within weeks. Rather than wait another six months for your fire pit, you can roast marshmallows this weekend!
2. Increased Home Value
Do you hope to sell your home in the next year? If so, a complete backyard renovation is a great way to increase your home's resale value by 10%.
To ensure that your property appeals to buyers, pick hardscaping materials that complement your home. For example, if you own an ultra-modern bungalow, use metal and concrete in the outdoor kitchen. But if your home has a more traditional aesthetic, stick to natural stone and wood accents. MetroGreenscape's design team can help you navigate these decisions.
3. Cost Savings
Though it may seem counterintuitive, paying for a more extensive backyard remodel can be good for your wallet. That's because hardscape contractors receive discounts when they buy in bulk.
This same concept applies to subcontractor labor. A subcontractor is a building professional hired by a general contractor to do specialized work such as stone masonry or plumbing. Though subcontractors charge a set rate per hour, they are more likely to offer a competitive rate for a single, more extensive project than for several smaller jobs.
4. Financing Opportunities
Some hardscape contractors offer financing to homeowners who are unable to pay in cash. At MetroGreenscape, for example, customers can fund a portion of their hardscape project using zero-interest or term financing. This allows you to build the outdoor space of your dreams without draining your savings.
However, not all backyard makeover companies provide financing, and those that do typically require a minimum loan principle. That means if your project is fairly inexpensive, you may not qualify for financing. Instead, you will need to rely on cash or credit cards.
5. Continuity & Cohesiveness
When you hire a crew to complete multiple hardscape projects at once, all projects will follow the same vision and design. But when you hire one contractor to build your walkways in the spring and a different contractor to build your poolscape in the fall, you can't guarantee that the two spaces will look alike.
Material availability can also jeopardize the cohesiveness of your outdoor space. If you hope to expand your back patio next season, there's a chance that you won't be able to find the same terracotta tiles or concrete pavers you used this year. That's why completing all of your hardscaping projects at once is so important.
---
How Much Does a Complete Backyard Renovation Cost?
The exact cost of your outdoor remodel depends on a variety of factors, like the size of your backyard, the materials you select, which hardscaping and landscaping projects you want to tackle, and more.
But on average, most Charlotte homeowners pay between $15,000 to $55,000 for a complete backyard renovation. Expect to pay more if you want to incorporate upscale materials like marble or if you want to install an in-ground pool.
---
Popular Charlotte Hardscaping Projects
Do you want to transform your unusable, sun-parched backyard into an outdoor oasis? If so, look no further than MetroGreenscape for outdoor remodeling services. As Charlotte's backyard makeover company, we help homeowners create outdoor spaces that are both functional and beautiful.
But what if you aren't entirely sure of your backyard vision? Consider these popular hardscaping projects: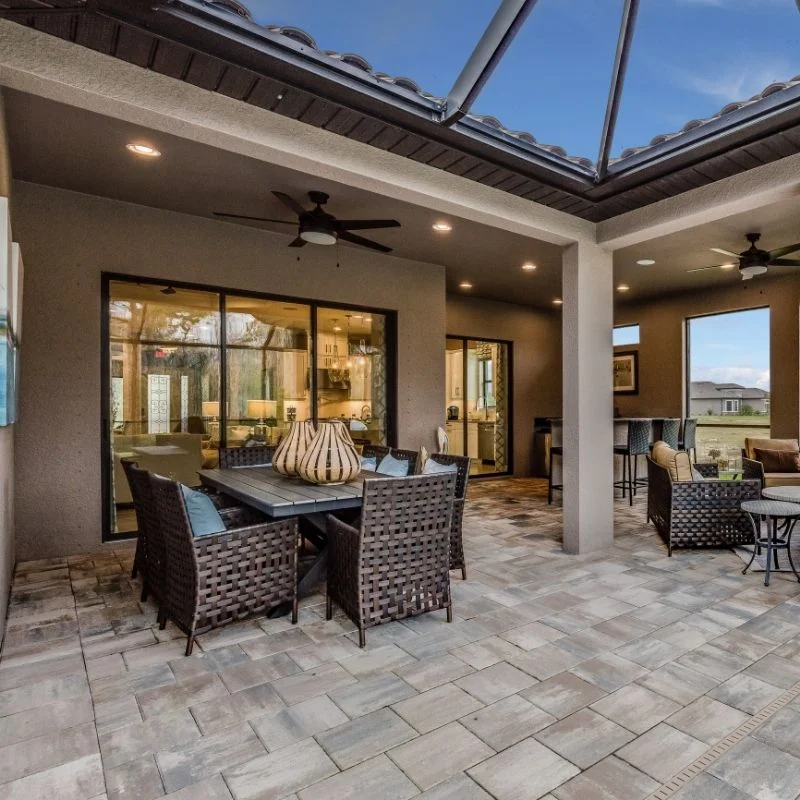 Patios are a perfect way to expand your living space without breaking the bank.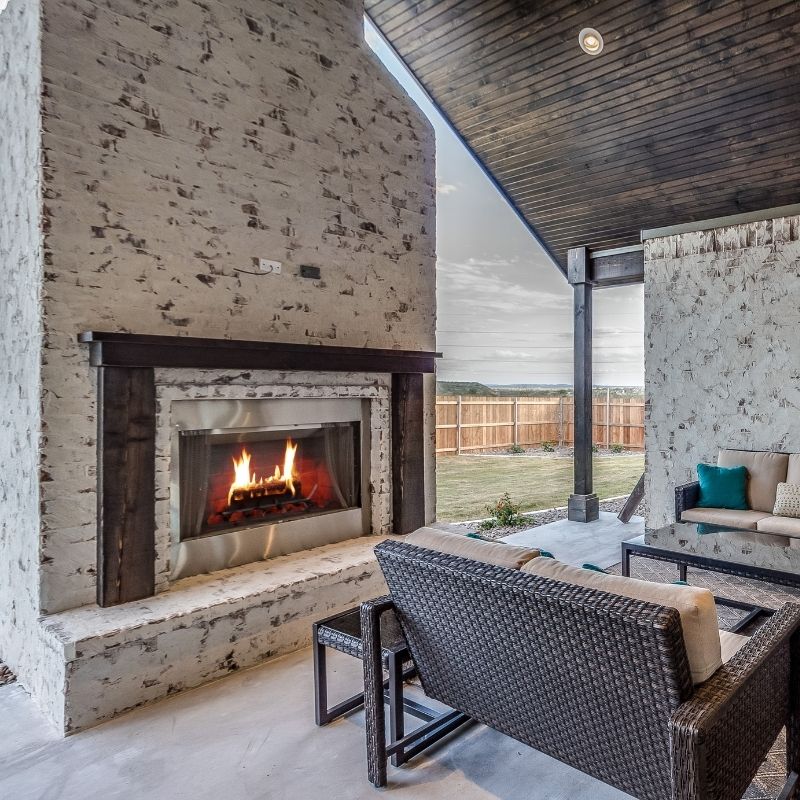 Do you want to enjoy the great outdoors even in the winter? Add an outdoor fireplace.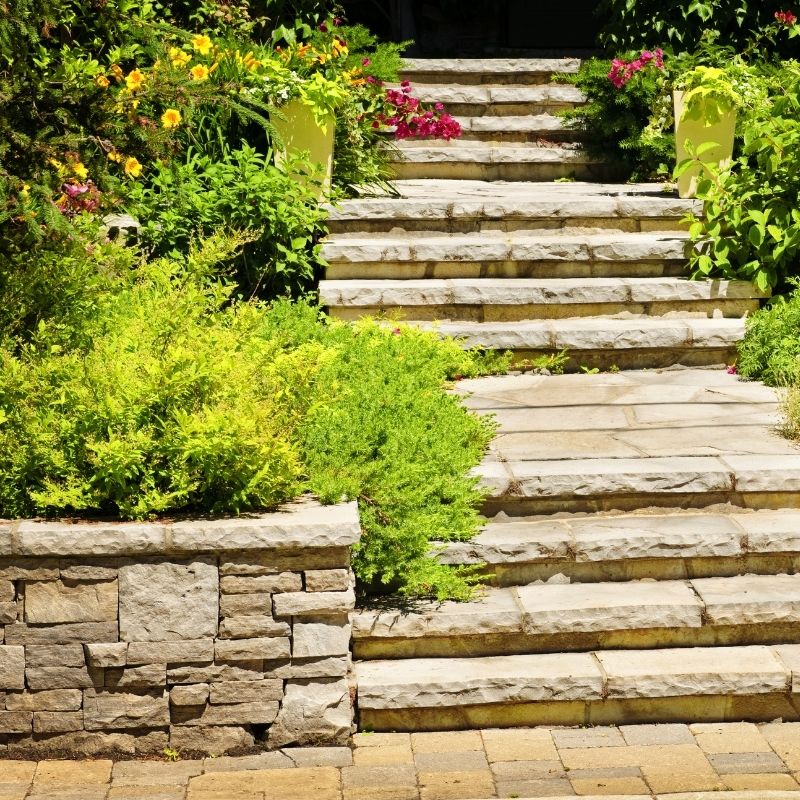 Erosion can be a dangerous issue that destroys your home's foundation. Prevent the problem by building a retaining wall.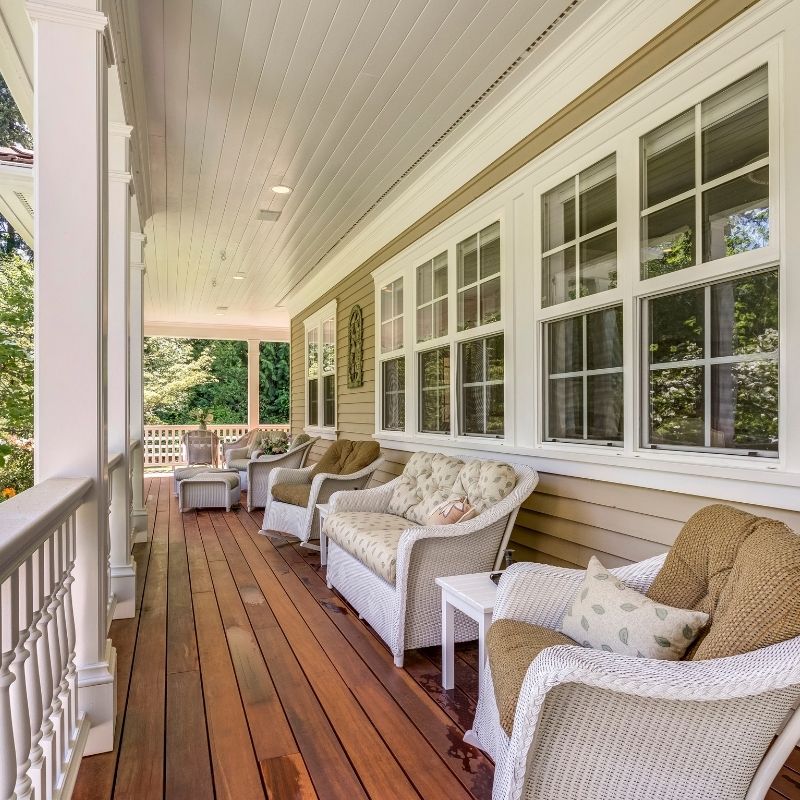 Cozy up with a good book and a strong coffee on your custom deck. At MetroGreenscape, we build decks out of natural wood or composite materials.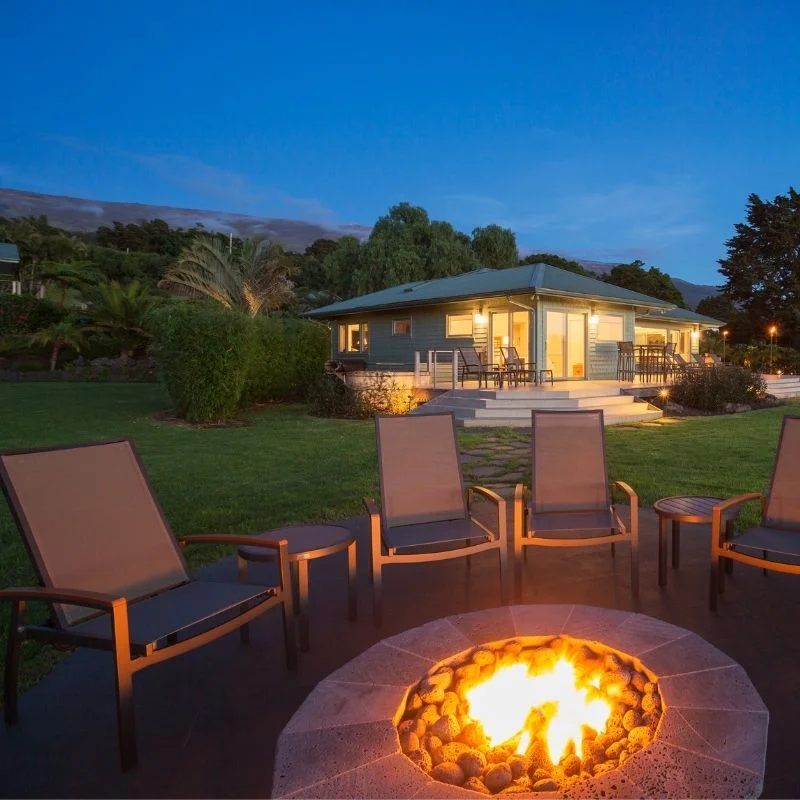 Are you ready to get spooky? Tell some ghost stories around your backyard fire pit.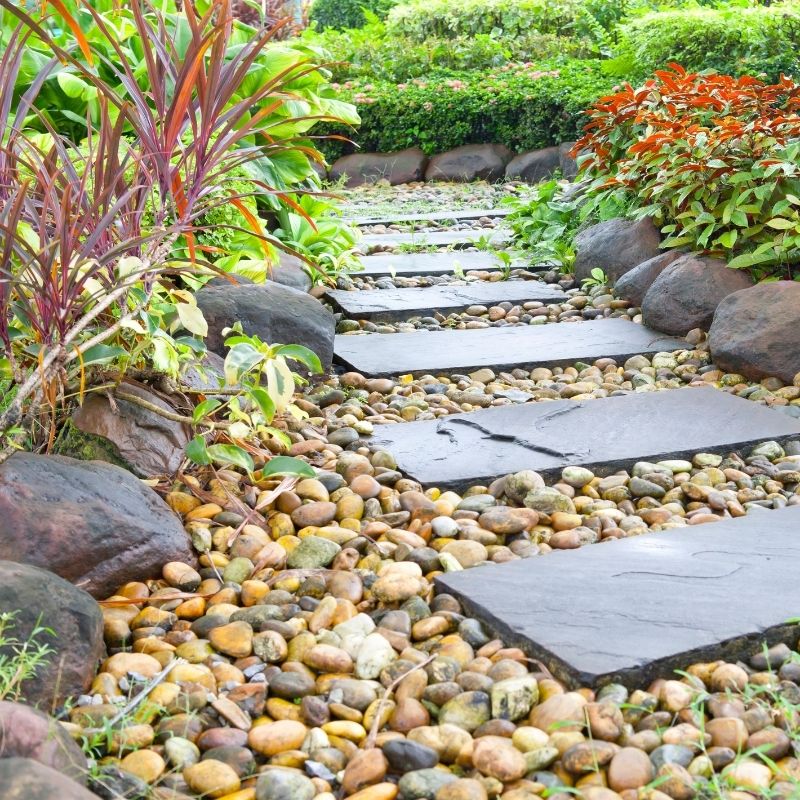 Cracked sidewalks are a big blow to your home's curb appeal. Hire the experts at MetroGreenscape to replace the pathways and stairs on your property.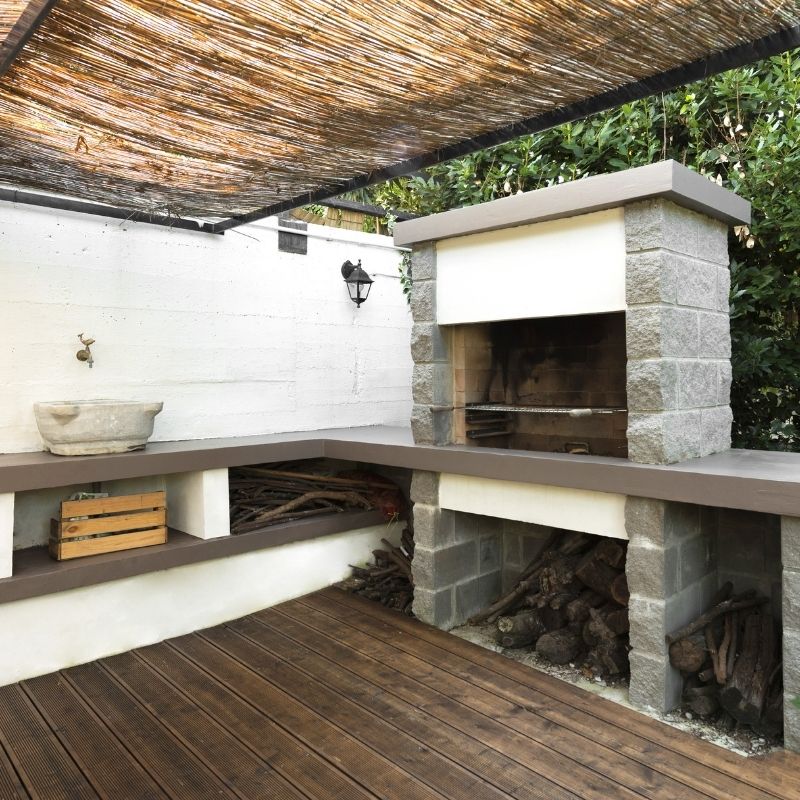 Do you want to cook Thanksgiving dinner al fresco this November? If so, enlist the help of a licensed hardscape contractor to build a custom outdoor kitchen.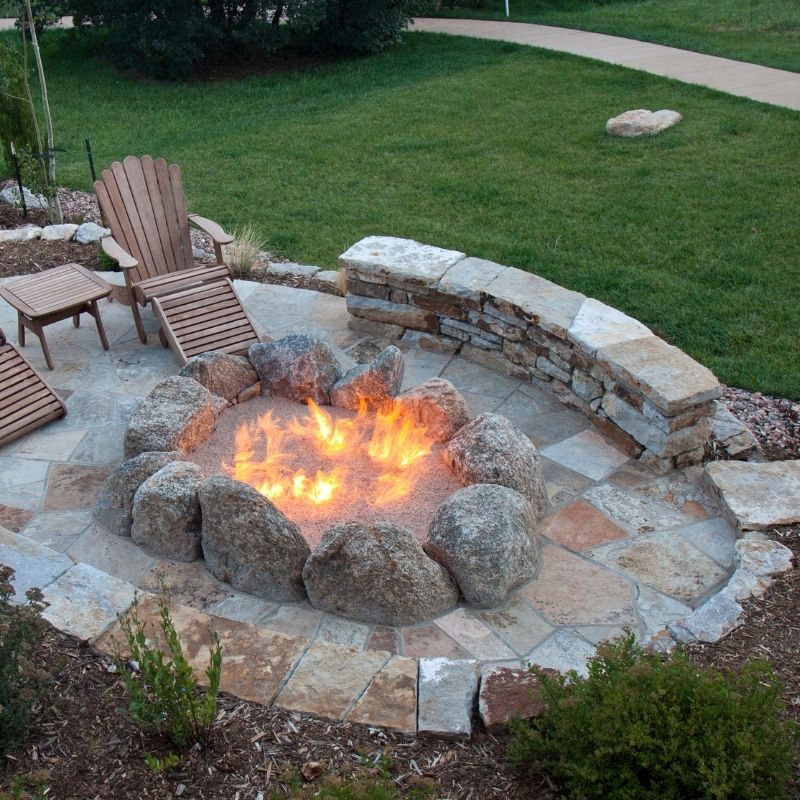 When you add a seating wall to your hardscape, your kids can invite the entire class to their birthday party.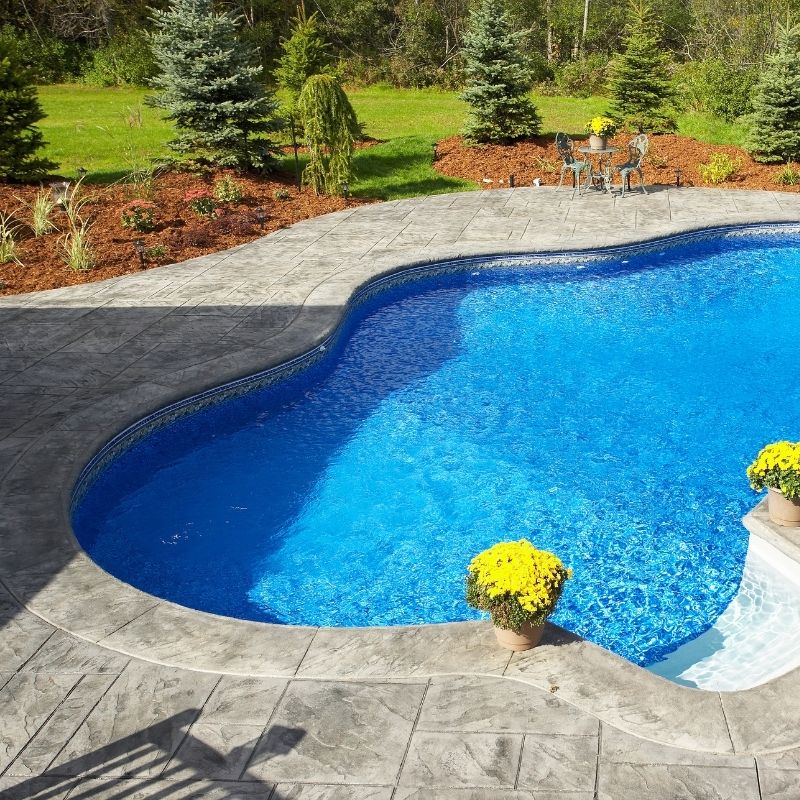 Beat the Charlotte heat with a custom in-ground swimming pool designed by our team.
---
Popular Charlotte Landscaping Projects
No outdoor kitchen or patio is complete without a flower or two. That's why we recommend that clients include landscaping as part of their complete backyard renovation.
Professionally designed and installed landscaping adds functionality and aesthetic appeal to any outdoor space.
To help you create a vision for your backyard, consider these popular Charlotte landscaping projects: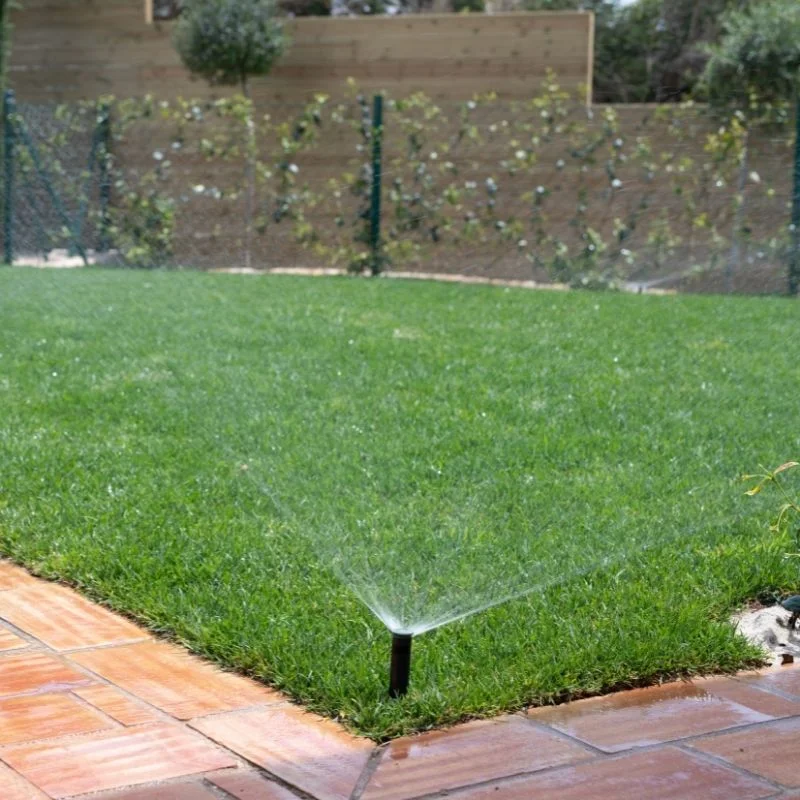 Is your lawn muddy in some parts but parched in others? Our outdoor remodeling company can fix that by installing a custom irrigation system.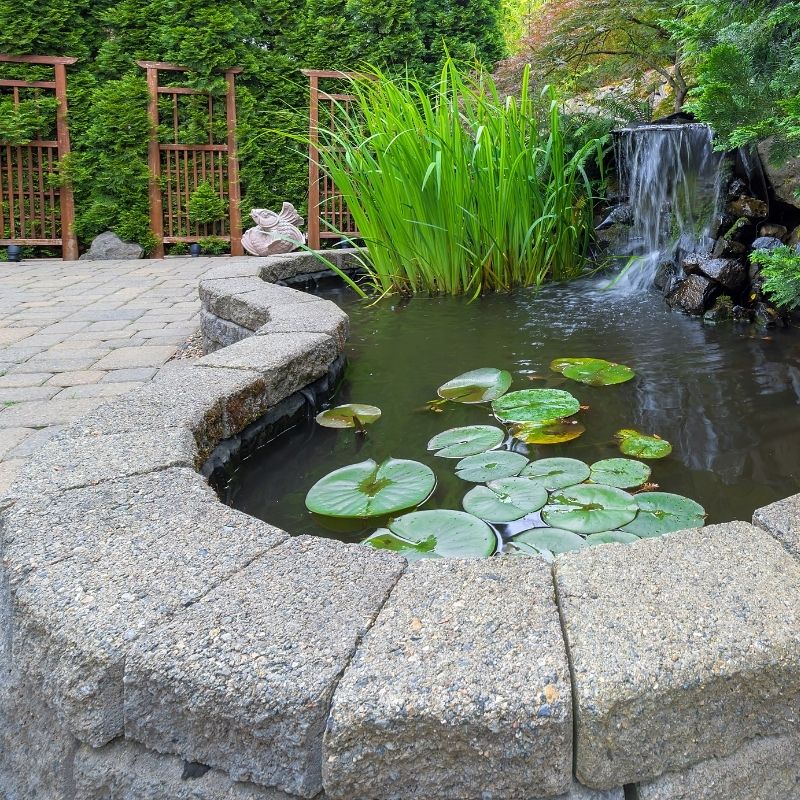 Water Features
Add character to your Charlotte home with a tasteful water feature. MetroGreenscape can install fountains, ponds, and more!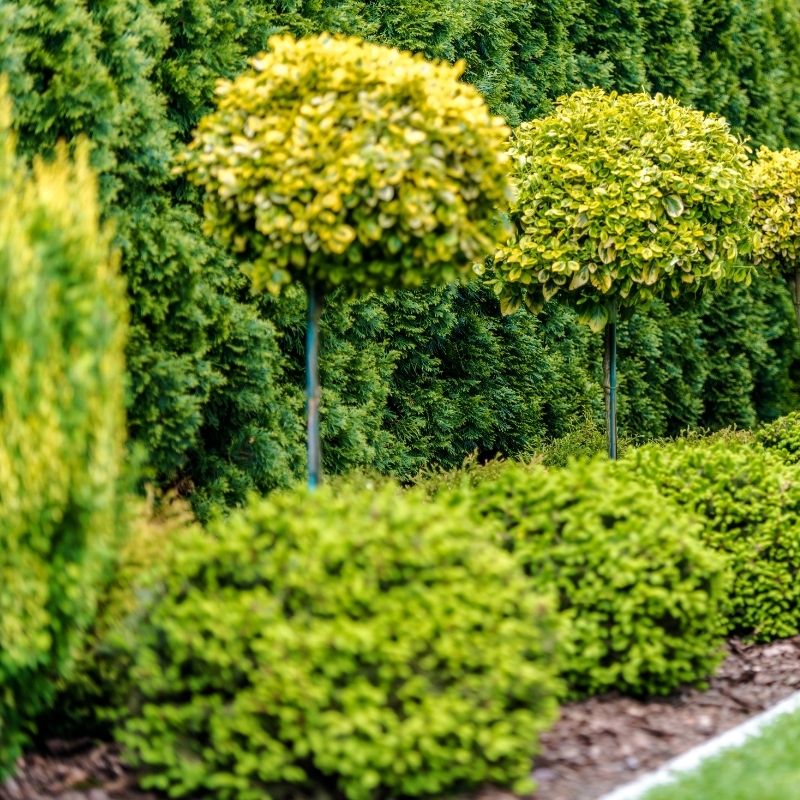 Trees & Shrubs
Do you want more shade in your backyard? Or maybe a natural privacy wall between you and the neighbors? If so, consider hiring our team to plant trees and shrubs.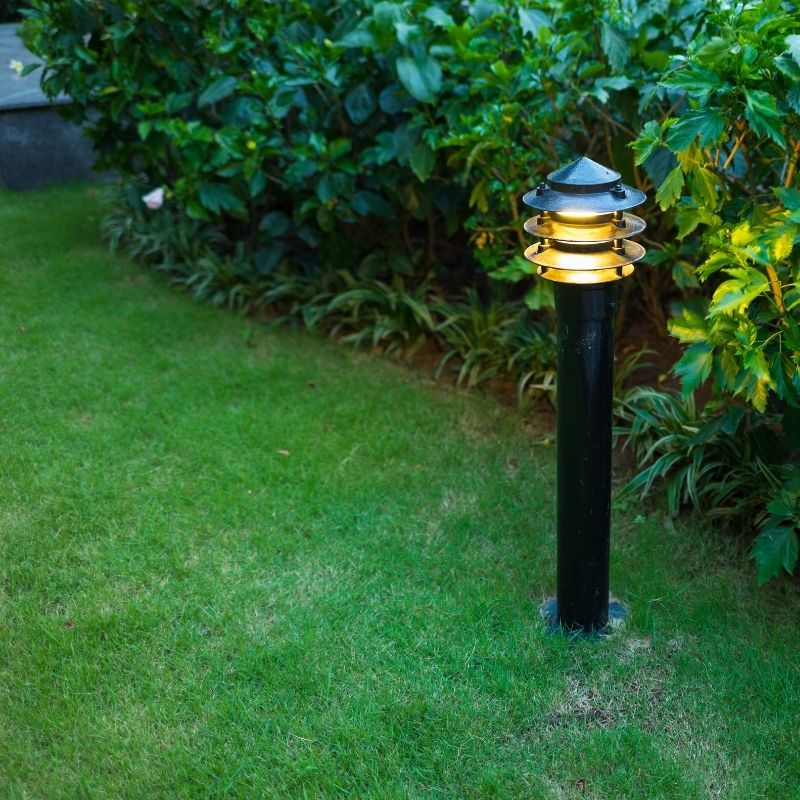 Outdoor lighting amps up curb appeal by spotlighting the best parts of your Charlotte home. Lighting also makes navigating pathways and stairs safer at night.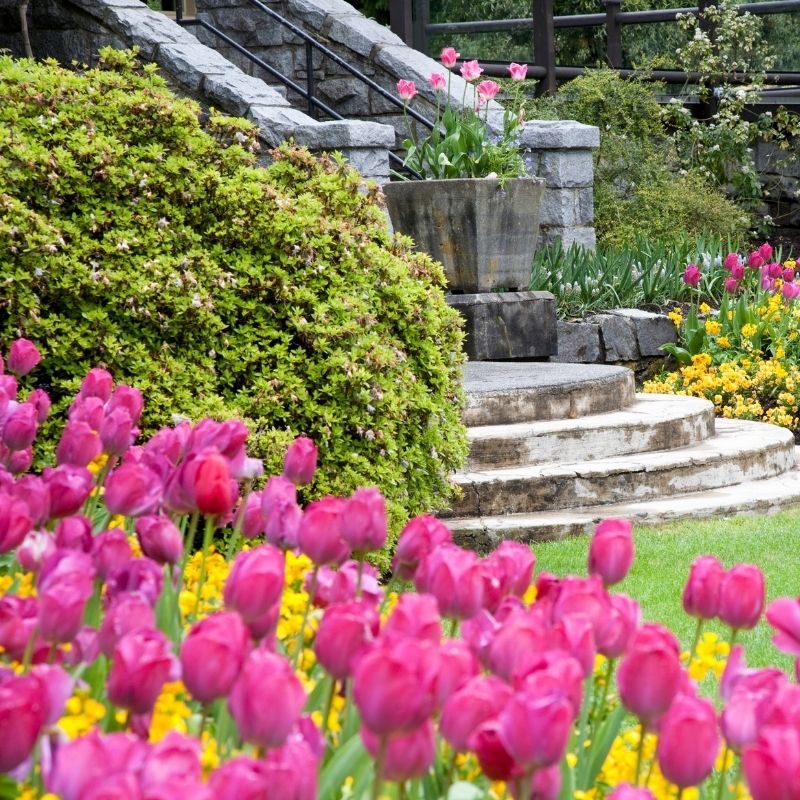 Seasonal Color
No one likes a boring garden. That's why at MetroGreenscape our landscaping professionals install plants that offer year-round color.
---
Transform Your Charlotte Backyard With MetroGreenscape
Why You Should Consider a Complete Backyard Renovation
As Charlotte's leading backyard makeover company, we offer clients professional hardscape and landscape design, installation, maintenance, and quality audits, as well as commercial and residential lawn care services. We also offer financing, so every homeowner can bring their vision to life.
If you are interested in learning more about complete backyard renovations, contact us online, or give us a call at 704-504-0980 today!