Turf & Artificial Grass Installation in Charlotte
Request a Consultation Today
Artificial turf is a low-maintenance landscaping option. When you opt for turf, you will spend more time hosting cookouts and playing fetch in your backyard and less time tending to it. 
If you're curious about making the switch to artificial turf, call us to schedule a consultation. We can discuss which types of turf are best suited to your yard and lifestyle.
Learn more about our consultation process or book yours today!
What Is Artificial Turf?
Artificial turf, also referred to as artificial grass, is made of synthetic fibers that are manufactured to have the same appearance as natural grass.
However, unlike natural grass and sod, artificial turf will not lose its beautiful, green appearance during the thick of winter or the dog days of summer. Even during droughts, your lawn will remain lush.
What's even better? Your new turf will form a barrier that blocks weeds and unwanted plant growth. That means you can throw out pesticides and other chemicals used for lawn maintenance. Also, since turf is completely synthetic, it doesn't require routine watering.
Schedule a Consultation ›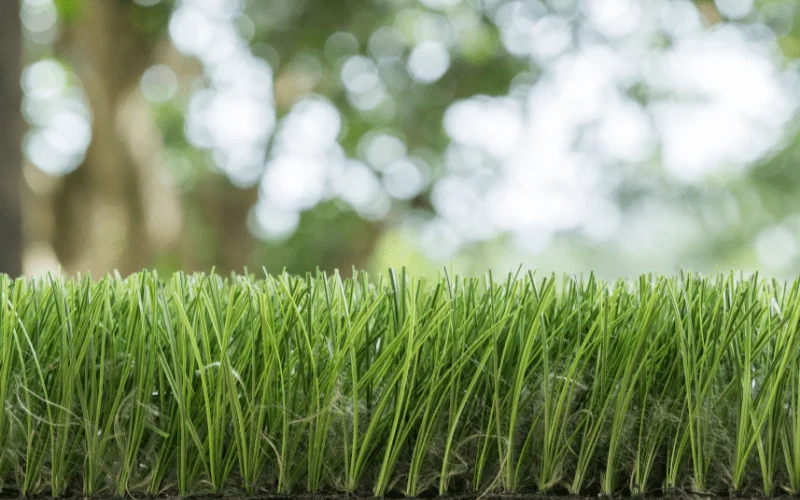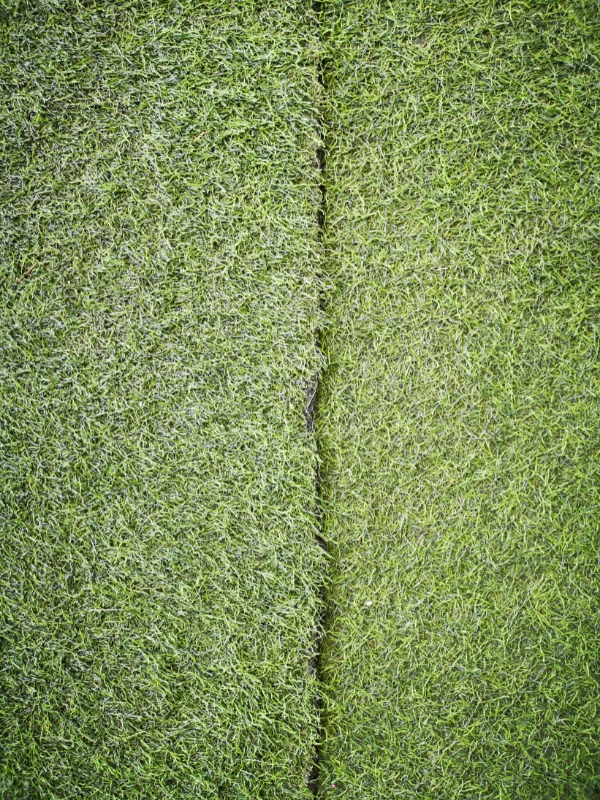 Helpful Information
Benefits of Artificial Turf in Charlotte
Turf Looks Great
When you hire MetroGreenscape to install artificial turf, your new lawn will look great no matter the season. Even during unusually frigid winters or excessively rainy summers, your turf will still look stunning.
Turf Requires Less Maintenance
If you are ready to retire that old push mower, then artificial turf is right for you. Long gone are the days of mowing, trimming, and watering. Plus, when the trees lose their leaves in the fall, you can easily sweep them away with a broom.
Turf is Good for the Environment
Artificial turf is eco-friendly because you don't need to use gas- or electric-powered lawn equipment and toxic chemicals for lawn maintenance. Some artificial turfs are even made out of recycled products. 
MetroGreenscape Is Your Source for Artificial Turf
When you're ready to add artificial turf to your landscape, look no further than MetroGreenscape for artificial turf services. As Charlotte's turf experts, we offer several different artificial solutions to meet the needs of any home or business. 
Our products include:
Pet Turf
Give Fido the backyard of his dreams with pet turf. This high-quality synthetic grass has a unique knitted backing that is designed for optimal drainage. It also has antimicrobial agents. 
Landscape Grass
If your primary goal is aesthetics, then our landscape grass is just what you need. This option offers the best combination of functionality and realism.
Playground Grass
At MetroGreenscape, we believe in the importance of playtime. That's why we offer synthetic turf specifically for playground applications.
GolfGreens Putting Green Grass
Our turf experts can also help you design the perfect golf green. Whether you want an at-home practice space or need to regreen an entire golf course, MetroGreenscape is up to the task.
SportsGrass
SportsGrass is the ideal solution for athletic performance. It has less infill than past versions, which optimizes player safety and turf stability.
SplashGrass
If drainage is a primary concern, opt for our SplashGrass turf. This unique option keeps low-lying backyards nice and dry.  
Schedule a Consultation ›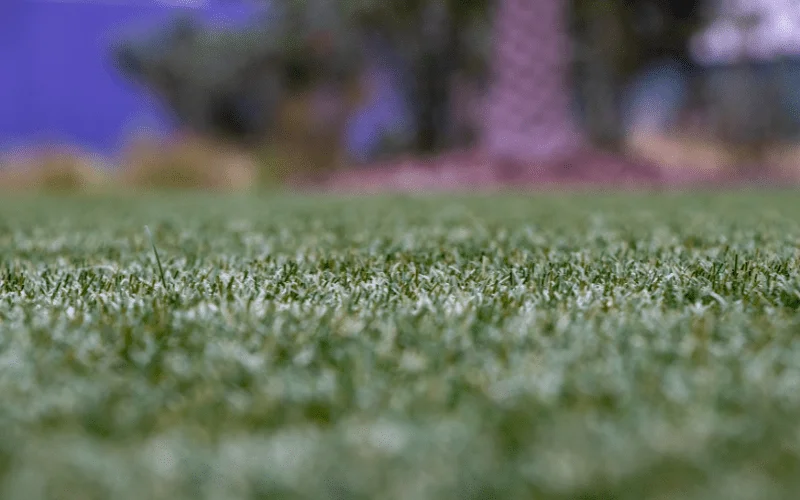 Planning for Turf Installation Success
Installing turf may seem like a simple weekend project. However, it's actually quite complex. That's why you should leave it to the experts at MetroGreenscape. We have a proven turf installation process that accounts for the unique irregularities in North Carolina's landscape.
Our process includes:
Design
Before breaking ground, the MetroGreenscape professionals will carefully map out your yard. We will also inspect the soil and ensure that it has proper drainage. 
Ground Prep
During the ground prep phase, we will locate irrigation and electrical lines. We will then remove existing material and install your base. The base gives your turf stability.
Install
The third phase of our process involves installing your turf. Our team will ensure that your turf's grain is perfectly in line so that it has a natural appearance. 
Infill 
The final stage involves infill. During this step, our team will install stabilizing material to protect your synthetic lawn. Infill material may include rubber, acrylic coated sand, or washed sand.
Schedule a Consultation ›
Product Highlight: ProSynTurf
Our professional contractors will ensure that your artificial turf installation is completed to the highest standards using a brand we know and trust: ProSynTurf.
ProSynTurf is truly green, both physically and ecologically. The brand's products conserve water, have an extended lifespan, and reduce your carbon footprint. ProSynTurf products are also 100% lead-free.
ProSynTurf offers 12 varieties of artificial turf, but after years of installing artificial turf, our experience has taught us that the following varieties best meet the landscaping needs of Charlotte, NC residents:
PST – Pet Grass has a lower pile like carpet and is installed with deodorizing sand

PST – Oasis Light has a 1.5" pile height

PST – Spring Field Elite has a 2" pile height

PST – Evergreen has a deeper green color
Schedule a Consultation ›
Turf Frequently Asked Questions
Is turf real grass?
No, turf is created using synthetic fibers that are designed to look just like natural grass.
Is turf better than grass?
There are many benefits to turf over natural grass. Turf doesn't require any maintenance, water, or harmful pesticides. Plus, it looks great all year round! When it's time to replace your artificial turf, we can even re-use some of your existing turf in new areas, such as dog runs and kennels or to create weed-free garden paths. This makes artificial turf even more budget-friendly to use and replace when the time comes.
What's the difference between turf and artificial grass?
Traditionally, turf is the term used to describe shorter artificial grass that is designed for sports fields. However, both turf and artificial grass use similar materials. We offer several turf lengths based on your preferences.
How much does turf cost?
While many homeowners fear that turf is a cost-prohibitive option, it's actually fairly affordable: about $18-$22 per square foot. This pricing becomes even more competitive when you factor in the cost of grass seed, pesticides, herbicides, and other chemicals.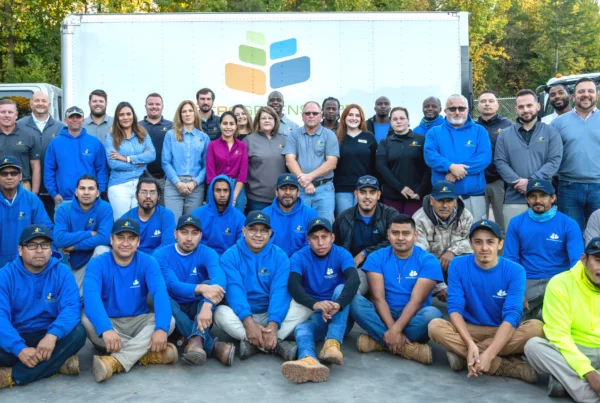 Looking for landscaping jobs Charlotte, NC? MetroGreenscape was recently honored as one of the top…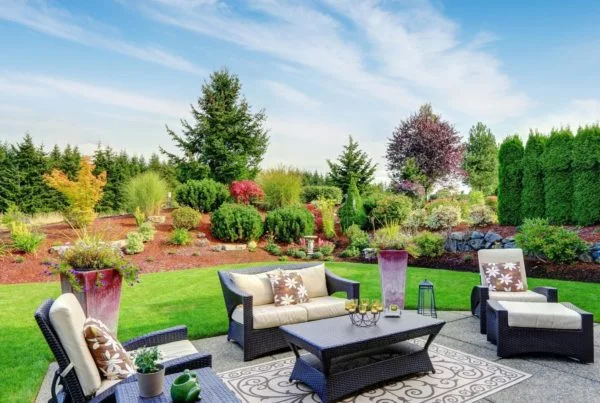 Many Charlotte homeowners schedule outdoor remodeling projects across the span of several years. One spring,…