Spring annuals are an affordable solution for Charlotte residents who are looking to increase their home's curb appeal. Easy to grow and quick to bloom, these flowers produce dazzling buds throughout the warmer months and dwindle after the first heavy frost.
Thanks to moderate temperatures and adequate rainfall, a variety of annuals like begonias and snapdragons can be grown in the Carolinas. But how do you decide which will fare best in your backyard garden?
What Are Annuals?
An annual is a plant that completes its life cycle in one growing season. In the world of botany, a "life cycle" is the amount of time it takes for the plant to germinate, grow, bloom, and produce seeds. This sequence starts over again with the new seeds.
Unlike perennials, which typically last two to five years, annuals must be replanted each year. In the Carolinas, annuals last from late March to early October, dying after autumn's first heavy frost.
Benefits of Planting Spring Annuals
Greenhorn gardeners often shy away from planting spring annuals because of their brief lifespan. They may feel like perennials provide more bang for their buck. A perennial like mint, for instance, keeps producing periwinkle blooms and toothsome leaves for more than four years.
But there are benefits to planting spring annuals. These advantages include:
Quick growing. Since annuals are only around for one short season, they are fairly productive plants. They germinate and grow quickly, popping vibrant buds in just weeks.
Lots of blooms. Luckily for Charlotte homeowners, annuals stay in flower all season long. Whereas perennials are more focused on reserving energy for the next growing season, blooming for just a few weeks, annuals are all about those showy blooms.
Big on color. Since annuals are so short-lasting, they must attract as many pollinators as possible. This is achieved by producing super vibrant and colorful flowers.
Five Best Spring Annuals to Plant in the Carolinas
The secret is out: spring annuals are a great way to add drama and interest to your garden. But with so many to pick from, it can be challenging to decide which to plant. Read on to learn about five spring annuals we dig.
1. Marigolds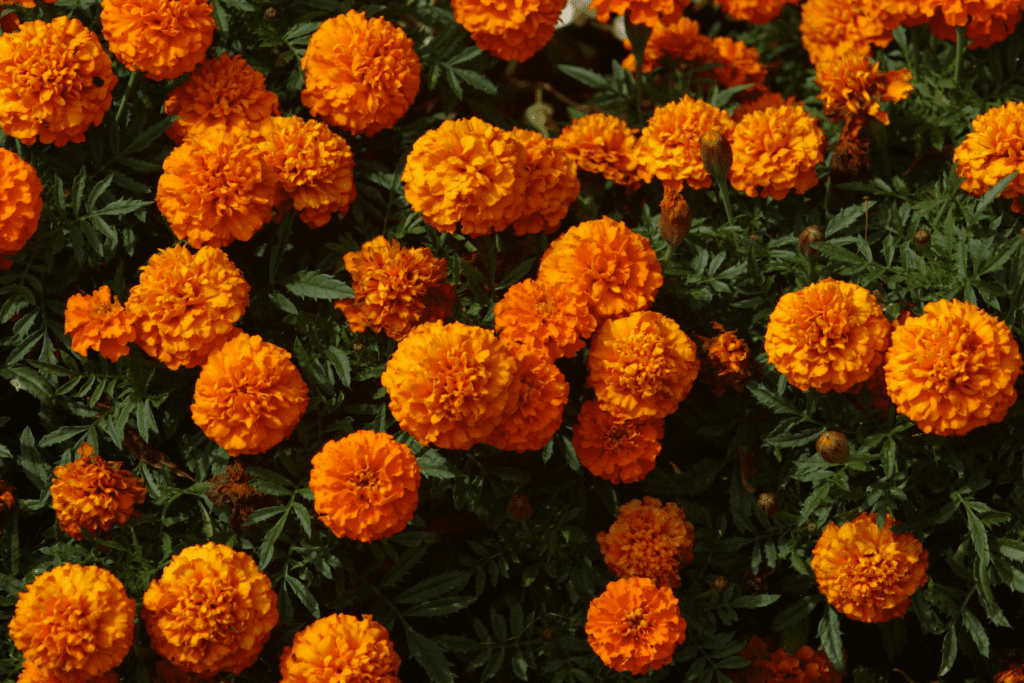 Available in shades of yellow and orange with nuances of red, gold, copper, and brass, marigolds add a joyful dimension to Charlotte landscapes. These spring annuals fair best in full sun with well-draining soil. They bloom in about eight weeks.
However eye-catching, marigolds are also a practical companion to fruit and vegetable gardens. These beauties are known to repel harmful insects like squash bugs and release a chemical that kills microscopic worms called nematodes. Their fragrant leaves are also a turnoff for garden critters like rabbits.
2. Cosmos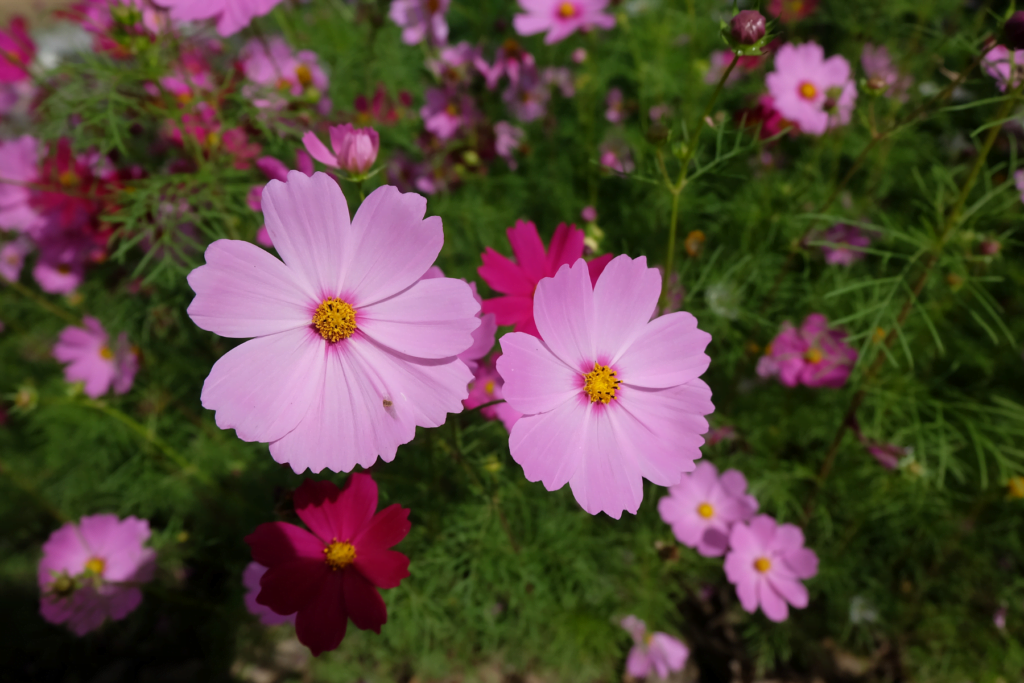 If color is what you are after, cosmos deliver. This plant produces daisy-like blooms that are hot pink, deep maroon, bright orange, and ivory white. This splash of color is the perfect compliment to evergreen foliage.
Cosmos grow quite tall and lanky, some varieties reaching heights of seven feet. They are best cultivated by sowing the seeds directly in the garden after the last frost. Be sure to sow the seeds in a spot that is well irrigated and that receives full sun. If given too much water and shade, cosmos will bloom inconsistently.
3. Snapdragons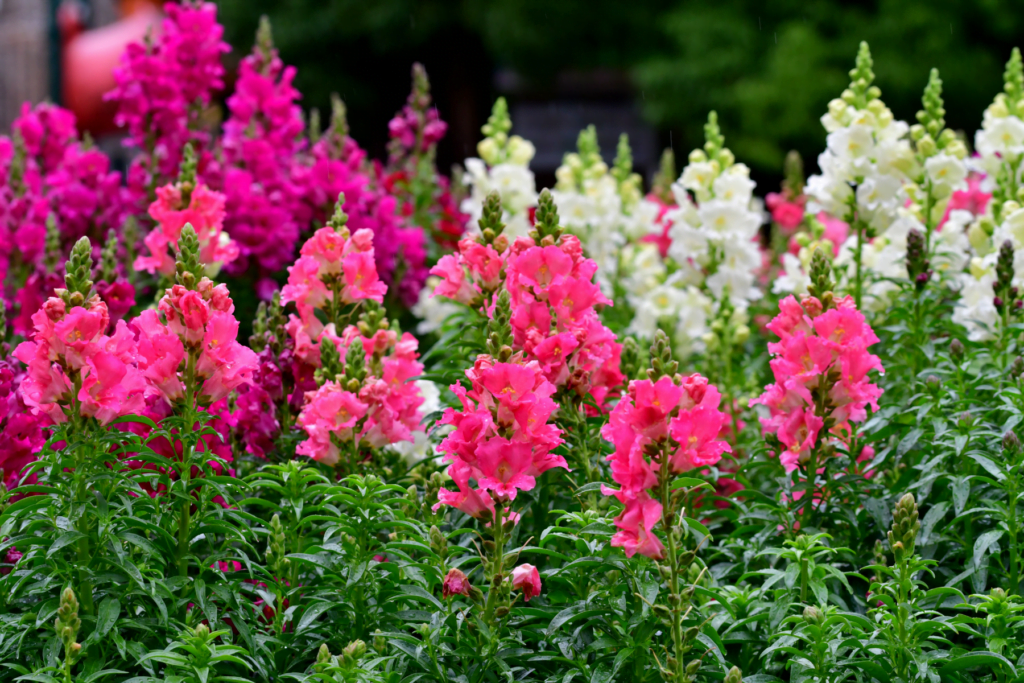 Frost-hardy and cold-resilient, snapdragons are the perfect early spring annual. Still, they can be a bit finicky. Time-worn gardeners prefer to start snapdragons indoors several weeks before the last winter frost, giving the seed enough time to germinate. From there, they should be planted in rich, moist, and well-draining soil in full sun.
Snapdragons are called such because the flowers resemble a dragon's snout. They are also called dog's mouth, lion's mouth, and toad's mouth. The plant produces white, yellow, pink, red, orange, peach, purple, and violet flowers.
4. Begonias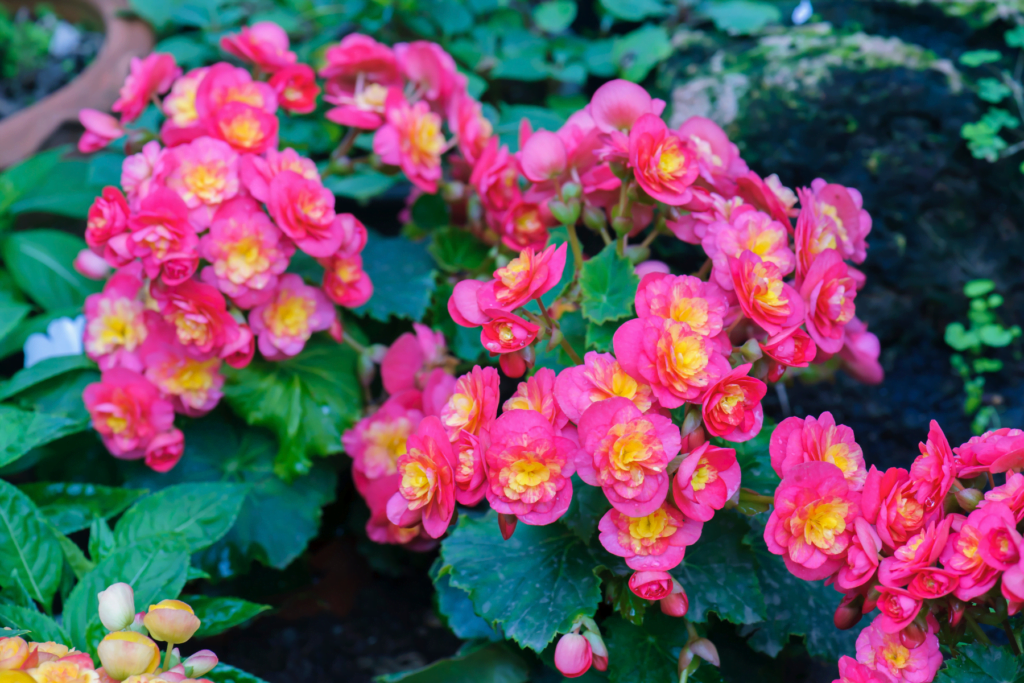 Originally relegated to indoor pots, begonias are now gaining ground in flower beds across the Carolinas. Making this spring annual sing in your garden just requires a little know-how. Because begonias are natively found in the understory of tropical forests, they love scorching temperatures but hate direct sunlight. With this in mind, plant these heat-loving annuals beneath thin tree canopies and watch them go.
Begonias come in all different shapes and sizes. In fact, there are roughly 1,000 known varieties. The Charm variety flaunts yellow-splotched leaves and delicate, pink buds with gold centers. This plant reaches heights of six to 12 inches. For comparison, the Mocca Yellow variety produces rose-like flowers that are, as its name suggests, bright yellow. This plant is best for hotter areas of the Carolinas, though it still requires partial shade.
5. Mexican Heather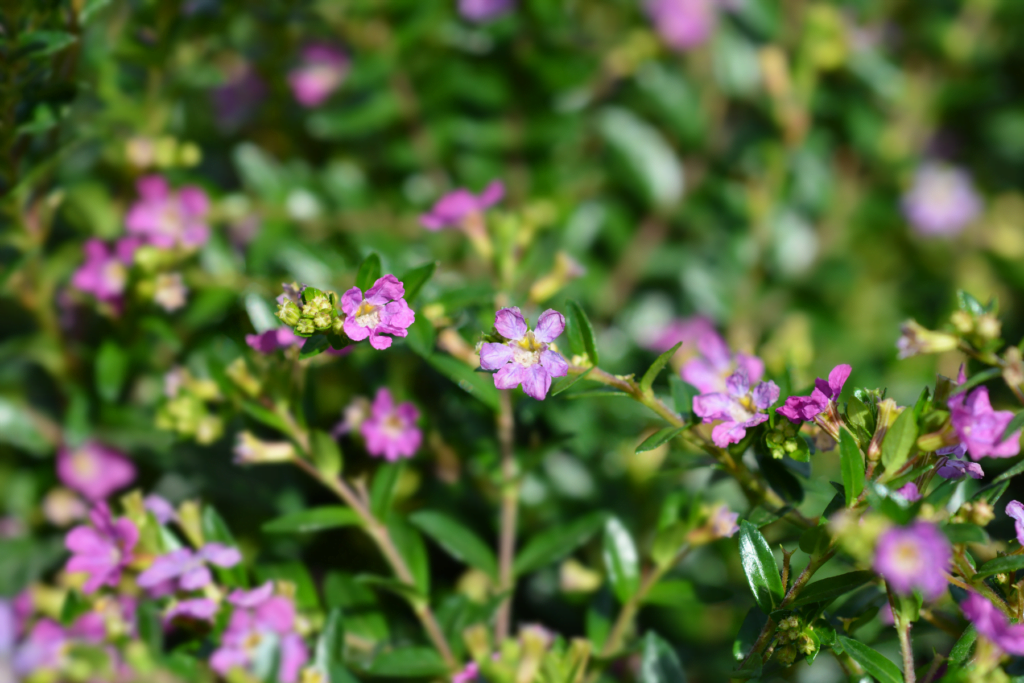 Mexican heather is the odd one out in this list of spring annuals. Also known as false heather, this plant is a ground cover that produces verdant, green leaves and cute bunches of pink, white, or purple flowers. Since the lacy foliage only grows to be about ten inches tall, it makes for a great border plant.
Mexican heather is also very low-maintenance and drought-resistant. It thrives in direct sunlight and intense heat and only needs to be watered about once a week. However, if left alone, Mexican heather can become a bit scraggly looking. Should this happen, carefully trim the plant to the desired length.
Hire a Professional Landscaper to Plant Your Spring Annuals
Deciding which annuals to plant in springtime is half the battle. The other half is deciding exactly where in your yard they should be planted. For more than 20 years, the professionals at MetroGreenscape have helped by creating landscaping designs that afford color, visual interest, and beauty.
We will bring your gardening vision to life this spring, selecting annuals that pay dividends in curb appeal. To get started, contact us today for a consultation.
Schedule a Free 15 Minute Phone Consultation ›