Everything Artificial Turf Services
What is Artificial Turf?
Artificial turf, also referred to as artificial grass, is made of synthetic fibers that are manufactured to have the same appearance and bounce as natural grass. When installed properly, artificial turf looks just like natural grass. Unlike natural grass, however, it maintains its beauty with no need to water, fertilize, mow or trim – even in heavily used areas.
Benefits of Artificial Turf in North Carolina
Artificial turf is an excellent drought-tolerant landscaping option that provides an inviting space for your family, guests and pets, while adding curb appeal to your home. Other benefits of artificial turf include:
Your yard will maintain its beauty year-round, even in high-traffic areas.
Your yard will have a manicured, lush look without need of water, fertilizer, pesticides or gas-powered tools.
You save money because you'll no longer require the equipment and resources it takes to maintain a natural grass lawn.
You save time on the maintenance of your lawn, giving you more time to enjoy it.
Let's look a little closer at some of these details.
Artificial Turf Is Beautiful Year-Round
Artificial turf gives you the yard you've always wanted, maintaining its lush appearance, even as the seasons change. Unlike natural grass and sod, artificial turf will not lose its beautiful green appearance during the winter or the height of summer when most landscapes become brown and unsightly. During droughts, your landscaping will maintain its curb appeal when the neighbors are fighting to keep their lawns alive amid water restrictions.
Artificial Turf Requires No Maintenance or Water
Artificial turf is truly the best no-maintenance, easy-to-maintain option for your landscaping needs. Its beautiful green appearance remains the same without any mowing, trimming or watering. When the trees lose their leaves in the fall, you can easily blow them with a leaf blower or sweep them together with a broom. All these resources needed to maintain a natural lawn cost money and time. With artificial turf, the money and time saved return right to you.
Turf absorbs more moisture than most people expect, although in some situations, drainage may be required.
Artificial Turf is Eco-Friendly
Artificial turf is eco-friendly because you don't need to use gas- or electric-powered lawn equipment, as you do with natural grass, to maintain its appearance. Additionally, artificial turf doesn't require toxic chemicals, such as fertilizers and pesticides. While playing and walking around in a natural grass yard, kids and pets come into direct contact with the many toxic chemicals which are used to treat natural lawns, including fertilizers and pesticides. These same chemicals contaminate runoff waters, as well. Artificial turf means no chemical-laden products threatening your family or the water supply.
Artificial turf can even be recycled to create new artificial turf. Recycled turf can be a very cost-effective option and keeps old artificial turf from making its way into landfills.
Artificial Turf is Cost-Effective
You'll probably be surprised by the cost of artificial turf. While many homeowners fear that it's a cost-prohibitive option, the pricing is quite competitive: about $10 to $13 per square foot. The pricing becomes even more competitive when you factor in the cost of your time, and how much watering and care grass seed or fresh sod requires.
When it's time to replace your artificial turf, we can even re-use some of your existing turf in new areas, such as dog runs and kennels or to create weed-free garden paths. This makes artificial turf even more budget-friendly to use and replace when the time comes.
MetroGreenscape is Your Source for Artificial Turf
When you're ready to add artificial turf to your landscape in Charlotte, NC, look no further than MetroGreenscape for artificial turf services. Our professional contractors will ensure that your artificial turf installation is completed to the highest standards using a brand we know and trust – ProSynTurf.
ProSynTurf is truly green, both physically and ecologically. The brand's products conserve water, have an extended lifespan and reduce your carbon footprint. Both tested and certified, ProSynTurf products are 100% lead-free.
ProSynTurf offers 12 varieties of artificial turf, but after years of installing artificial turf, our experience has taught us that the following varieties best meet the landscaping needs of Charlotte, NC residents:
PST – Pet Grass has a lower pile like carpet and is installed with deodorizing sand
PST – Oasis Light has a 1.5" pile height
PST – Spring Field Elite has a 2" pile height
PST – Evergreen has a deeper green color
We'll Help You Make the Switch to Artificial Turf
Artificial turf is a low-maintenance option for your landscape that will give you more time to enjoy your favorite activities in your yard – like spending time with friends and family, hosting barbecues or playing fetch – instead of spending time on lawn maintenance chores.
If you're curious about making the switch to artificial turf, call us. We can answer all of your questions and tell you which types of turf are best suited to your yard and lifestyle.
Get an Artificial Turf Quote Today!
We design and build around your hopes, dreams and desires for your family, providing you with turnkey solutions so that you can surround yourself with a lush, healthy outdoor space without investing any of your own time.
Everything Outdoorsy
Landscaping Services in Charlotte
Whether just a weekly lawn mowing, or an entire custom patio, kitchen and outdoor living space we have a skill set in project management to ensure.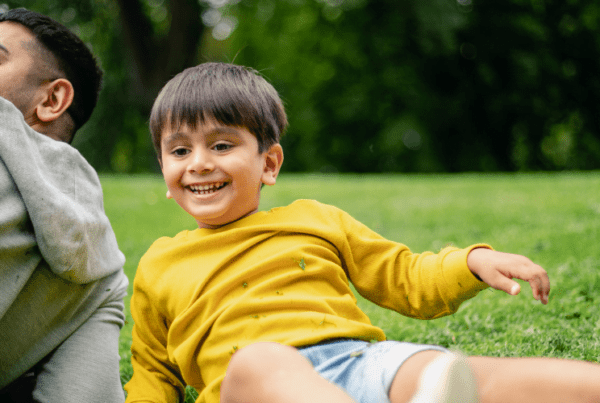 Your lawn is an extension of your home. And, as you likely know, grass is…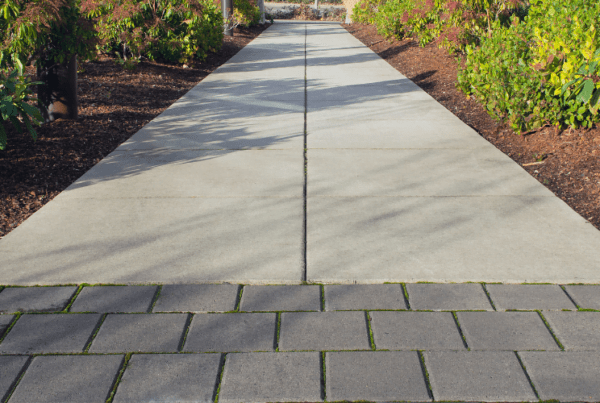 The landscaping around your commercial property is an important thing to keep in mind. You…