Man, it's hot outside. July and August are going to have some scorching temperatures, and your lawn is going to feel the heat. At MetroGreenscape, we want to make sure that you know how to water your lawn to keep it as healthy as possible during this time. Here are a few tips to keep in mind when watering your lawn this summer.
Your lawn needs to have at least 1"-1 ½" of water per week over a period of 2-3 waterings. Watering daily will cause your grass to have a shallow root system. Watering 2-3 times during the week will give your grass a deep root system which makes it stronger and more resistant to drought.
Watering 20 minutes, 3 times a week equals 1" of water and watering 30 minutes, 3 times a week will be 1 ½". In extreme heat, we recommend that you water 3 times per week rather than 2.
Consider watering as early in the morning as you can. This way your lawn will dry completely before nightfall. A wet lawn at night can cause fungus and disease. Also, don't water your lawn to the point that it runs down the street. You may need to turn the water off and let it soak in before resuming watering.
Check your irrigation system regularly to make sure you are getting the coverage your lawn needs. Test the sprinkler heads, fix any leaks or drips and make sure the heads are pointed away from sidewalks and driveways.
As always, if you have any issues with your lawn, please feel free to call us at 704-504-0980.
Related Posts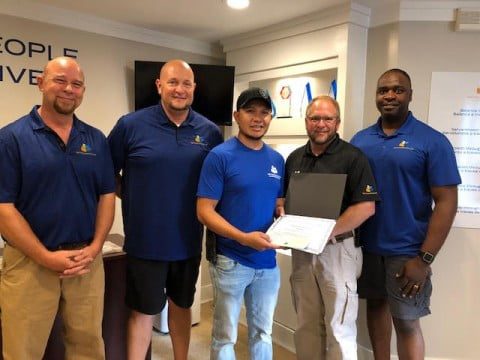 This year we recognize our Trade Partner Salvador Jaime of JP Construction for 7 years of excellence in service and partnership. He exemplifies all of…
Read More »
August 9, 2019
No Comments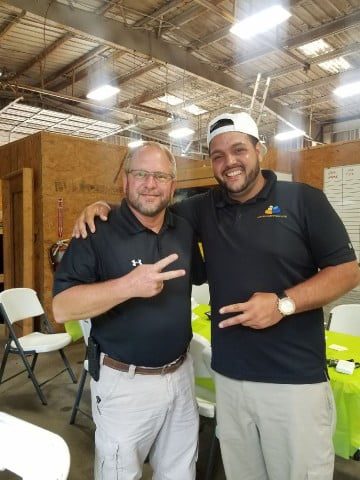 This month at our All Staff Meeting we focused on our Core Value "Balance Through Unity". We invited our Trade Partners and Staff to a…
Read More »
August 9, 2019
No Comments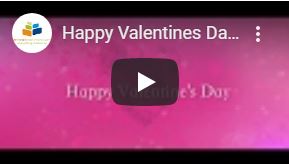 Happy Valentine's Day! Wishing you a day full of smiles, blessings, love, and laughter! https://youtu.be/qHqyp_IGW-w Related Posts 2019 Trade Partner of the Year This year…
Read More »
February 14, 2019
No Comments